Priyanka Chopra is an Indian actress, singer, author, model, and former 'Miss World' titleholder. She's a jet setter of note, with enough money to settle quite literally anywhere in the world that she would like. So, where does Priyanka Chopra live?
Priyanka Chopra lives in the Encino area of California's San Fernando Valley Estate in a seven-bedroomed home. She, together with her husband Nick Jonas, purchased the USD $20 million property in the area in 2019. Priyanka also owns property in India and England.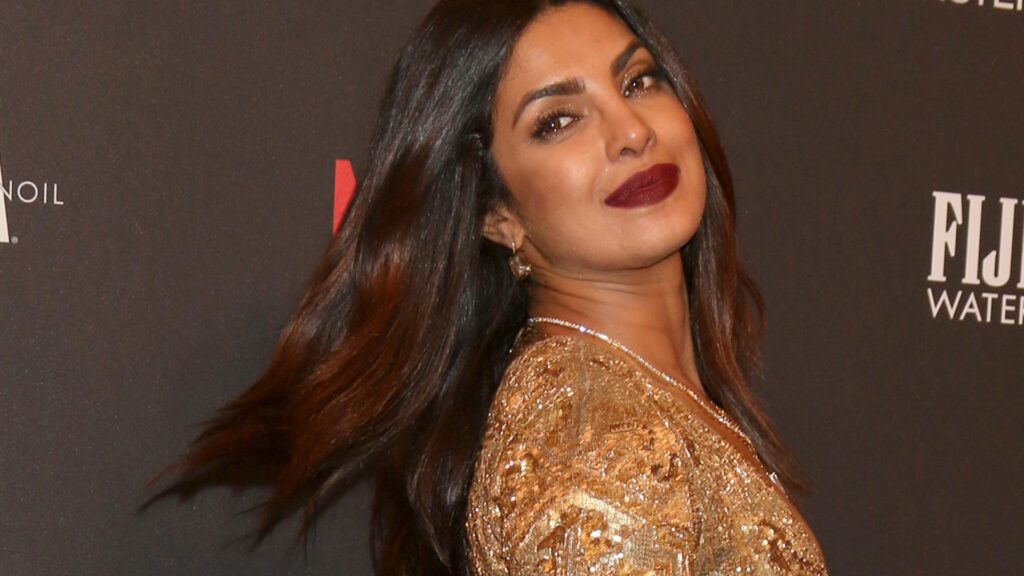 Despite owning properties all over the world, Priyanka Chopra chose to settle in Encino, California. Do you want to know – on top of discovering the homes she owns elsewhere – why? Then be sure to keep reading as this article will fill you in on everything you need to know about Priyanka's property portfolio.
Where Does Priyanka Chopra Live In America?
After spending many years working all over the world, Priyanka is now permanently based in the United States. Specifically, she lives in a brand new mansion in Encino, California, which she bought with her husband Nick Jonas in 2019 for a whopping USD $20 million.
The home sits on three acres of land, with a massive backyard for all their dogs to enjoy, and has a guardhouse, a long driveway, and a huge outdoor swimming pool.
The home boasts seven bedrooms, eleven bathrooms, and 20,000 square feet of living space. A movie theatre, two-lane bowling alley, gym, games room, and indoor basketball court are just a few of this home's impressive features. It has a glass staircase, and floor-to-ceiling windows, and offers panoramic views of the surrounding mountain ranges.
In addition, Priyanka also owns a penthouse apartment in Thirty Park Place, where Matthew Perry, Larry Silverstein, and Yolanda Hadid also live. The apartment building offers amenities including a screening room, a health club, a swimming pool, and access to world-class restaurants.
Priyanka chose to settle down in the States because, in addition to her ever-growing list of work commitments, this is where Nick's entire family is based and family is incredibly important to both of the stars.
Where Does Priyanka Chopra Live In The UK?
Before she settled in the States, Priyanka was based in the United Kingdom while she was filming 'Citadel'. She spent a total of one year living in London, with her mother Madhu Chopra, and her dog, and most of that time was spent apart from Nick.
Due to the Covid 19 pandemic, Priyanka wasn't able to explore her new surroundings as one normally would. She told Hola!, "I love London. It's a crazy London right now. We're in Tier 5, so everything is shut except filming and essential services, but I'm happy because my mom's here and my dog is here, so I don't feel that alone."
Priyanka hasn't shared much about her London home, and nobody is quite sure when she purchased it. The home, which is situated somewhere in the West London area, boasts a large living room full of tall glass windows and wood finishes, a dining room with a luxurious chandelier, an enclosed balcony, and a huge private garden for her dog to enjoy.
Where Does Priyanka Chopra Live In India?
Priyanka owns a stunning apartment in the Andheri West area. The apartment, which takes up the entire seventh floor of the Raj Classic apartment building, is 888 square-foot and has an undisclosed number of bedrooms.
Sneak peeks that Priyanka's social media has provided show that her apartment boasts a large living area, a study with built-in bookshelves, and an expansive dining room. She has decorated the apartment in neutral tones and keeps her furnishings simple.
On the outside, the home has a terraced balcony complete with thick green wall gardens, paved flooring, and carved pillars. You may recognize Priyanka's balcony back garden, as this is where part of her 2018 Roka ceremony with Nick took place. She's also said to own two other apartments in Mumbai, one in Karmayog and one in Lokhandwala, as well as a holiday home in Goa.