Former beauty queen, actress, producer, model, and singer Priyanka Chopra is among the highest-paid and widely known Indian actresses in the world. Does the Bollywood film queen have siblings?
Priyanka Chopra has a younger brother named Siddharth Chopra, who is 7 years younger than her. Siddharth is a professional in the hospitality industry. Even after fame, Priyanka maintains a close relationship with her brother.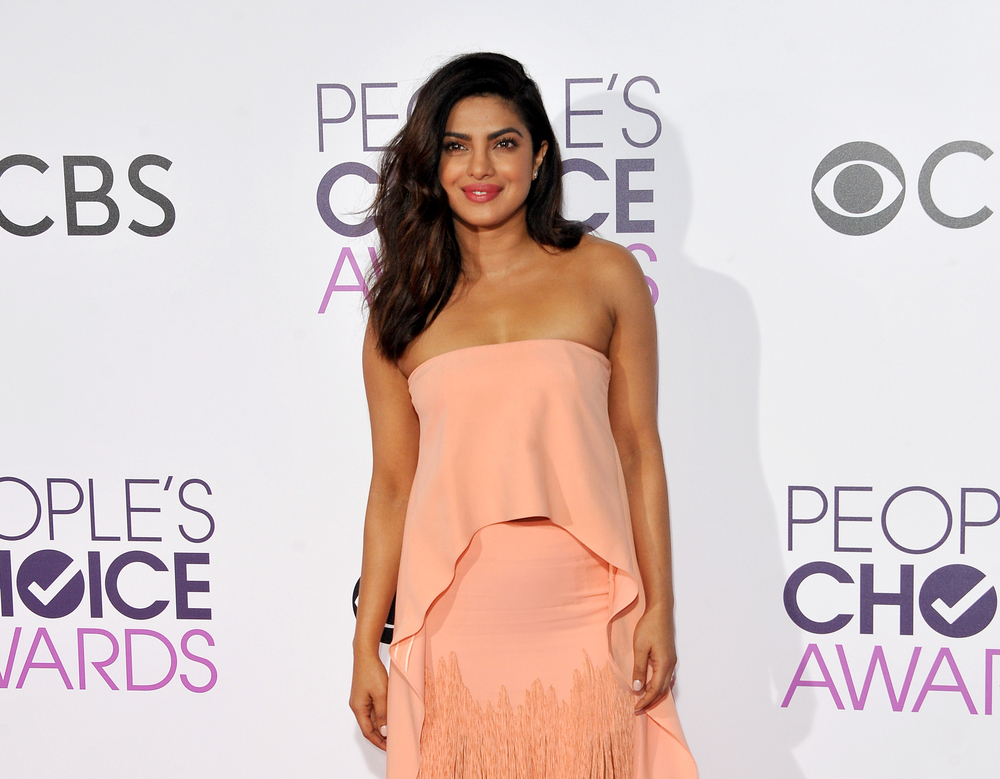 Here are other fun facts about Priyanka and the Chopra family.
How old is Priyanka Chopra?
Priyanka Chopra, legally known as Priyanka Chopra Jonas, is an Indian actress, philanthropist, and singer. She was born on the 18th of July 1982, in Jharkhand, India. Priyanka turned 40 in 2022. She was 18 years old when she won the Miss World 2000 crown.
Young Priyanka moved to the United States when she was 13 to live with her aunt, but after three years, she returned to India. During her teenage years in the United States, Priyanka suffered bullying from her classmate because of her race.
In 2000, her mother signed Priyanka up for the Femina Miss India, and she took the second top spot. She also joined the Miss World pageant and won the crown that year. Through her title, she gained recognition and began receiving offers for film roles. In 2016, the Indian Government honored her with Padma Shri, the fourth-highest civilian award for her contribution to the arts.
Both her parents were physicians in the Indian Army. Her father, Dr. Ashok Chopra, passed away in 2013. Her mother, Madhu Chopra, works as a cosmetic aesthetician at Studio Aesthetique, a clinic she co-owns.
Priyanka's younger brother, Siddharth, was born in 1989. He studied a culinary course for college. He has a solid Instagram following with over 50,000 followers and a blue check next to his handle. 
How tall is Priyanka Chopra?
Priyanka Chopra's height is 5'6", or 167.6 cm. She has dark brown eyes and brown hair. She is very fit and conscious of her health and regularly goes to the gym.
She and her husband Nick Jonas have the same height, though sometimes she appears taller when wearing heels.
Are Priyanka Chopra and Parineeti Chopra siblings?
While they share the same last name, actresses Priyanka and Parineeti Chopra are not sisters; they are actually cousins.
Parineeti Chopra is an Indian actress who was born in 1988 in Ambala, Haryana. Like her cousin, she's well-known in India as an actress and a singer as well. They used to perform onstage together when they were young. 
Parineeti initially did not intend to pursue a career as a performer. She studied and completed business courses in England, and started out as a PR consultant in an Indian film production company. It was while working in the company that Parineeti was bitten by the acting bug.
While they are not technically sisters, they definitely treat each other as if they were. In an interview with The Times of India, Parineeti described their bond this way: "I think I am very happy to have a sister like her. She is on my speed dial. She scolds me and tells me what to do. I follow her blindly. She has been in the industry for 10 years and knows how to handle situations. Also, she understands me. We are very similar in a lot of ways."
Did Priyanka Chopra have a baby?
Celebrity couple Priyanka Chopra and Nick Jonas welcomed their baby, Malti Marie, in January 2022 via surrogate. Nick Jonas, who is 10 years younger than Priyanka, was 29 years old when their baby daughter was born.
Both parents were so excited at the birth of their child. Priyanka Chopra shares adorable pictures of their daughter Malti Marie, their family plus pets on her Instagram page.
Does Priyanka Chopra Have Pets?
The Indian Actress has three dogs: Diane, Gino, and Panda. Priyanka already had Diane before getting married to her husband, Nick Jonas. She later gave Gino to Nick as a gift on his birthday. During the COVID pandemic, the couple welcomed their third dog, Panda. Priyanka does not fail to show love to her dogs on social media.
What is Priyanka Chopra worth in 2022?
As of 2022, Priyanka has an estimated net worth of $50 million which, in Indian currency, is over 270 crores INR. Most of her earnings come from her acting, modeling, and endorsement deals with brands like Pepsi and Nokia.