Priyanka Chopra is one of the most successful South Asians on the planet—gracing multiple fashion magazine covers and has established a career as an actress both in Bollywood and Tinseltown. When you hear the beauty queen talk, she speaks English flawlessly, but where did she learn to speak the language so well?
In an interview with Chelsea Handler, Chopra explained that she knew how to speak English even before she came to America for high school and that 10% of the population of India can speak English. She also explained that English and Hindi are her first languages.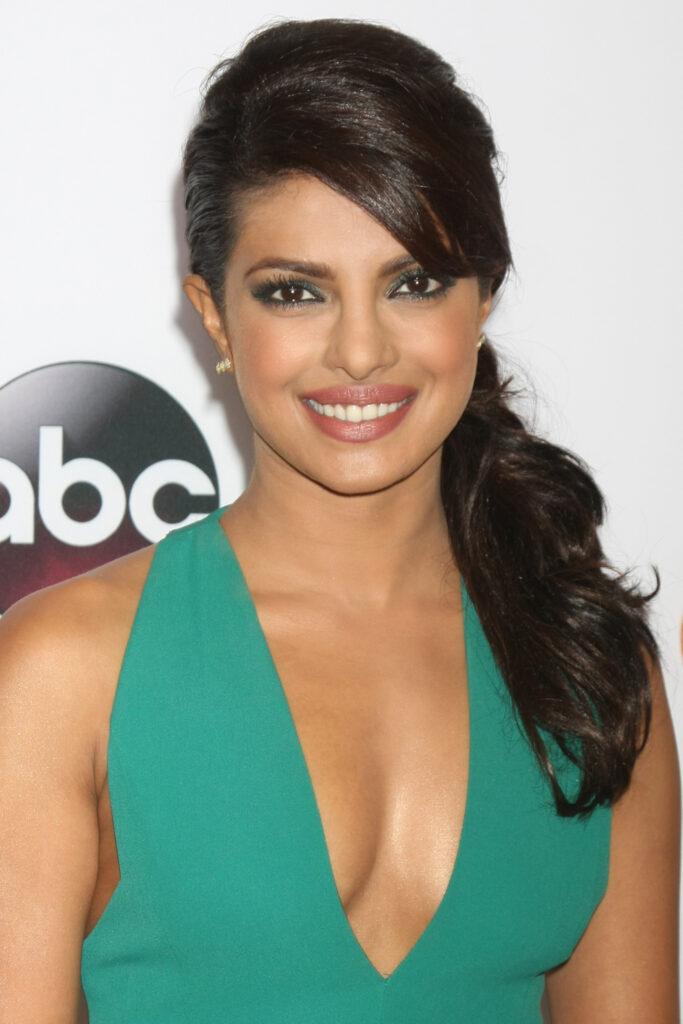 Crowning Glory
During the question and answer portion of the Miss World pageant in 2000, she was asked by the host, Jerry Springer, who she considered the most successful woman living in the world today and why. The then 18-year-old Chopra answered: "There are a lot of people that I admire and believe in, but I admire Mother Teresa from the bottom of my heart for being so passionate and kind—giving up her life to put smiles on people's faces."
The confident Miss India representative's monumental answer impressed the judges and won the crown.
Crossover to Hollywood
Right after she won the Miss World title, acting opportunities opened up for the model in India. She also made her breakthrough role in a Hollywood motion picture by joining the cast of Baywatch in 2017 where she starred with Dwayne "The Rock" Johnson, Zac Efron, and Kelly Rohrbach.
It was her first lead role in a western motion picture where she speaks the language comfortably. USA Today did a feature on the actress in her role as the villain, Victoria Leeds—a real estate developer up to no good.
Chopra shared that being a villain is awesome and that it was good to be bad. It seems that playing a bad guy comes naturally for the actress as she has also won several best actress awards in Bollywood for doing so.
Initially, Baywatch director Seth Gordon wanted to cast her as a lifeguard but saw her dark side and made her a vampy baddie instead. "I knew from my first conversation with Priyanka that she is an absolute killer," said Gordon.
When she was interviewed in Lorraine, she was asked how it was going up against The Rock, playing the antagonist, Priyanka jokingly answered that it was going to be her claim to fame for a very long time because how many people can take him on and remain alive to talk about it.
"I'm on TV and I took on The Rock and Zac Efron…yea!", said the Baywatch star, after referring to both actors' extra-ripped physiques.
Quantico
While the stunning beauty dazzled in Baywatch, she balanced her shooting schedule for the film with her long-running series (also in English)—Quantico for ABC network.
The show ran from 2015 to 2018, and she became the first South Asian to win a People's Choice award twice for her character, Alex Parrish who joins the FBI after graduating and is wrongfully accused of a terrorist attack in Grand Central Terminal.
The action series was received positively by critics and audiences, and her performance was credited for adding more diversity and more representation for Asians.
ABC canceled the show in May 2018 after three seasons.
Book Author
We've seen how proficient the television is in English but recently she has also added "writer" to her already impressive resume. On Feb. 9, 2021, the UNICEF Goodwill Ambassador released her memoir Unfinished.
It was published in 2019 by Penguin Books India, Ballantine Books in the U.S., and Michael Joseph for the U.K featuring her unique collection of personal essays and stories based on her life, career, and marriage to pop singer Nick Jonas.
The book reached the New York Times Best Seller List and was also featured on GMA where the Bollywood actress revealed fun facts like her tattoo "Daddy's Lil girl…" which she dedicated to her father. She said he was her greatest champion and the greatest thing he taught her was to treat life with a sense of adventure.
She also dedicated an entire chapter to her husband and wrote that nothing much surprises her as much as he does, saying that he was a very self-assured man and Googled everything about him before they dated as every self-respecting woman should.
So there you have it, the former Miss World speaks English eloquently because she learned it from a young age and uses it to continue to inspire her fans everywhere!