Reese Witherspoon, actress and producer who gained fame portraying Elle Woods in the Legally Blonde movie series in the late 90s, has become a Hollywood powerhouse of sorts. Not only has she given audiences wonderful performances in blockbuster hits like Sweet Home Alabama, Walk The Line, and Election–she has won awards and produced movies as well. What else can Reese do?
Reese Witherspoon is also an author. She has written two books: Whiskey In A Teacup and Busy Betty. The former was published in 2018, while the latter is set for release in 2022.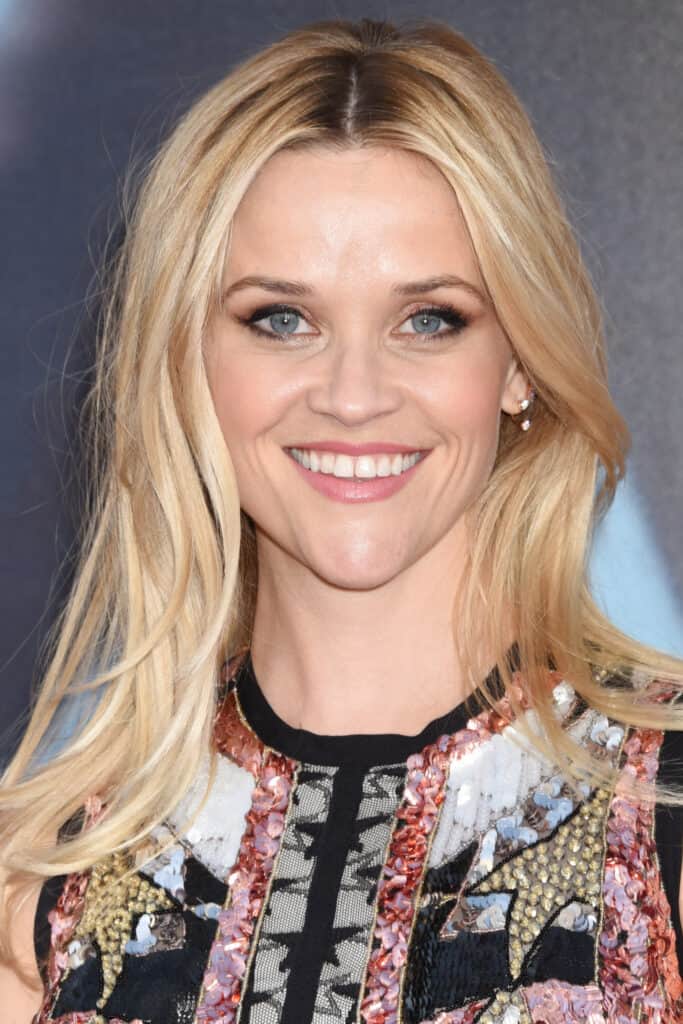 Impressed much? We are, for sure. Let's get to know the bookworm side of Reese Witherspoon.
Guide To Everything Southern
The book Whiskey In A Teacup is Witherspoon's homage to growing up in the South, having been born in New Orleans, Louisiana (on March 22, 1976) and growing up in Nashville, Tennessee.
In her book, she shares the most-treasured values she's learned from her grandparents. Her grandmother's most-loved recipes are included as well. Traditions that her family enjoys are part of the narrative too, showing the reader just how close Reese holds her Southern upbringing to her heart.
She brings on the Southern charm not only in how she carries herself; it can be seen in her home decor and holiday and special occasion celebrations, too.
Southern Charm
Critics have agreed that this book is a "charming selection" and that Witherspoon is an "enthusiastic guide" to everything Southern. From entertaining at parties to Grandma Dorothea's Fried Chicken recipe, Whiskey In A Teacup is a must-read for Southerners and Southerners-at-heart.
Witherspoon has been a great ambassador of the Southern Pride and she also embodies the spirit of a Southern woman. As the book title suggests (also how Reese's grandma would put it), "We may be delicate and ornamental on the outside, she said, but inside we're strong and fiery."
Southern Lifestyle
Even before the book, Witherspoon launched in 2015 a retail brand that embodies the southern heritage, called Draper James after the surname of her grandparents.
This brand embodies the classic American lifestyle steeped in Southern charm and femininity. Products range from pretty dresses, accessories, and home accents like placemats, napkin rings, candles and so much more!
Not Your Average Book Club
Recently, Witherspoon partnered with Otter Media to launch Hello Sunshine, a firm focused on telling female-oriented stories through film, television, and digital channels.
Under its umbrella is the Reese's Book Club. It began in 2017 and has continuously grown in loyal followers over the years. Being a book-lover herself, Witherspoon reads and makes book recommendations from under-the-radar and obscure yet equally talented writers.
Books become an overnight sensation thanks to the widely popular book club that is geared towards celebrating female authors and women's stories.
It also puts a spotlight on women of color, some living overseas, underrepresented communities, and other issues of immigrants or minorities that a common American reader might normally overlook.
Another Dream
Since Witherspoon had her daughter, she has dreamt of making her own children's book. Now this dream has become reality and it will hit the bookstands on October 4, 2022.
This 40-page picture book, Busy Betty is written by Reese and illustrated by Xindi Yan for kids 3-7 years old. The story revolves around the adventures of this vibrant, creative, and curious girl, Betty.
This book encourages kids and kids-at-heart to celebrate their uniqueness and the values of perseverance, teamwork, and having one great idea.
Global Reach
Back in August 2021, Hello Sunshine was sold to a media company backed by Blackstone for $900 million. It's headed by Ex-Disney executives Kevin Mayer and Tom Staggs.
According to Witherspoon, collaborating with Blackstone will make it possible to share "more entertaining, impactful and illuminating stories about women's lives globally."
Mayer and Staggs believe Hello Sunshine to be a perfect fit for their vision in their media company. This shared vision between the moguls and Reese seeks to empower creators in making content that entertain, delight, and inspire–on a global scale.
Empowered Woman
There's really no stopping Reese Witherspoon from conquering the world. From a child star to building a media empire, Reese has continued to inspire women all over the globe to keep on believing and striving for their dreams.
We can all learn from her grit and tenacity as she has shown over the years in the public eye. She's a trailblazer and a wonderful advocate of women helping women.