Brittany Murphy was an American singer and actress who was best known for her roles in 'Clueless', '8 Mile', 'Spun', and 'Uptown Girls'. Because she was bubbly and so full of life, her death was difficult to accept, but just how did Brittany Murphy die?
Brittany Murphy died on the morning of 20 December 2009, from acute pneumonia, anemia, and combined drug intoxication at the age of 32. Her death, followed by the death of her husband just five months later, shocked the world and left many seeking answers.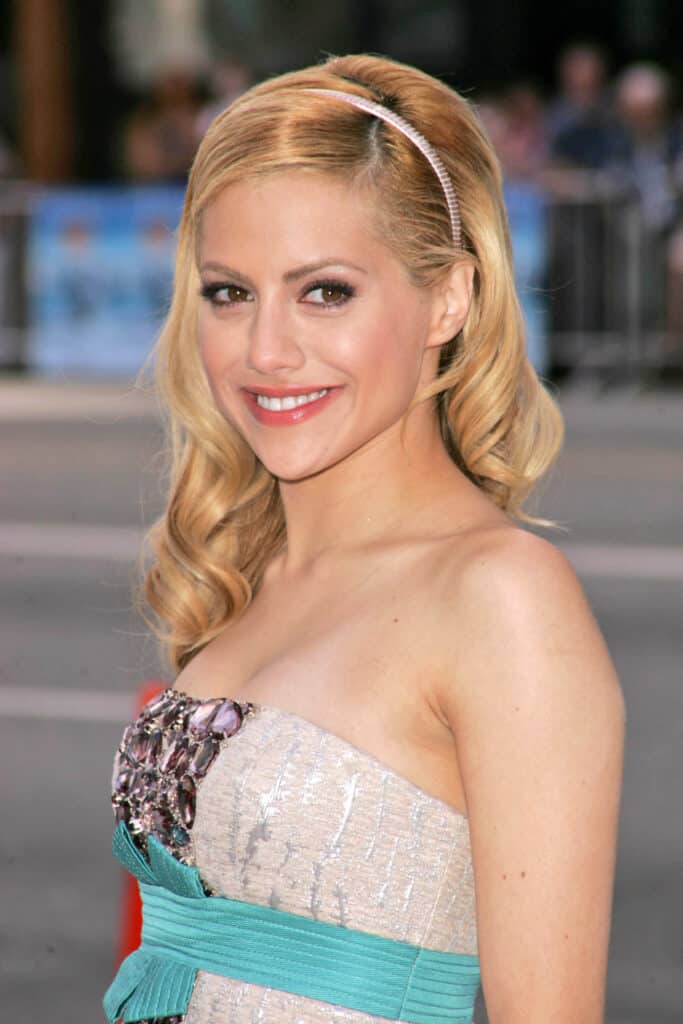 Today, more than a decade after the tragedy, Brittany's death remains a mystery. For answers on how Brittany Murphy died, and why her death is shrouded in controversy, read on,
Brittany Murphy's Difficult Life
Brittany was born on 10 November 1977 to Sharon Kathleen Murphy and Angelo Bertolotti. Sadly, her home was not a happy one and her parents divorced when she was two years old, and she would not see her father again.
Brittany began acting at the tender age of four, and she got her big break when she was 18 years old. Unfortunately, though she was the main character in 'Clueless', it was her co-star Alicia Silverstone who emerged as the star.
This was a trend that would continue throughout Brittany's career. Despite her incredible acting ability and dedication to her work, she would always be regarded as a supporting actress instead of the lead.
When Brittany began losing weight, rumors of eating disorders and drug abuse started swirling. She was often the subject of tabloids, who accused her of the above as well as being difficult to work with, always late, being promiscuous, and more.
In a 2004 interview with Cosmopolitan, Brittany set the record straight. She said, "I've never had an eating disorder. And I don't do drugs. I have a glass of champagne now and then."
When it came to the persistent rumors of her doing cocaine, Brittany stated "No, just for the record I have never tried it in my entire life, I've never even seen it."
Despite Brittany denying these baseless rumors on several occasions, they cost her her reputation and she was no longer being sent scripts. These rumors would plague the star for the rest of her life — and even in her death.
How Did Brittany Murphy Pass Away?
On 20 December 2009, Brittany died of pneumonia, anemia, and combined drug intoxication. According to her husband, Simon Monjack, Brittany had been experiencing flu-like symptoms and severe abdominal pain but didn't want to go to the doctor.
After being discovered unconscious on the bathroom floor by her mother, Brittany was rushed to Cedars-Sinai Medical Center but was sadly pronounced dead on arrival at 10:04 AM.
Simon would later divulge that she was struggling to breathe at 3:00 AM on the morning of her death, had blue lips, and was complaining of severe abdominal pain once more.
Her death was ruled natural and Ed Winter, the L.A. Coroner who conducted the autopsy said "She had been sick at least two weeks. Had they taken her to a doctor or hospital, it would have been treatable."
What is The Controversy Surrounding Brittany Murphy's Death?
Brittany's death in itself is what initially caused controversy. After all, the star was only 32 years old and was not battling any illnesses that could result in death — as far as the public was aware.
What set the media ablaze was when Simon had an interview with 'Access Hollywood' the day after her death. This was the first of many interviews Simon would give, and many argue that the behavior he exhibited in these interviews was bizarre.
On 25 February 2010, Brittany's death was officially declared an accident and the results of her tox-screen were made public. It turns out there was a lot of prescription medication in her bloodstream.
Brittany's estranged father, Angelo Bertolotti, added further fuel to the conspiracy fire when he declared "It's very suspicious. I feel she was poisoned and there's no question about that. She was murdered."
But what firmly cemented Brittany's death as mysterious was what happened five months later, almost to the day. On 23 May 2010, Simon Monjack passed away in the room that Brittany did and under identical circumstances.
Simon's cause of death was listed on his autopsy findings as acute pneumonia and anemia, which is according to Ed Winter who also conducted Simon's autopsy, "just like Brittany".
Of course, conspiracy theorists ran amok with these findings. The most widely circulated theory was that the couple was poisoned by none other than Brittany's mother.
The circumstances surrounding Brittany's death left her fans and the general public with many questions. Naturally, Hollywood has done its best to answer them with a 2014 Lifetime movie, a 2020 Investigation Discovery documentary, and an HBO Max series that is scheduled to air in 2022.