Brittany Murphy was a much-loved American actress and singer who was best known for her roles in 'Clueless,' '8 Mile,' 'Uptown Girls,' and 'Girl, Interrupted.' At the time, her seemingly shotgun wedding surprised her friends, family, and fans alike and to this day has many people asking the question: who was Brittany Murphy married to?
Before her tragic and untimely passing on 20 December 2009, Brittany Murphy was married to a man named Simon Monjack. Simon, a British film director and screenwriter, died on 23 May 2010 under circumstances almost identical to those that Brittany died under.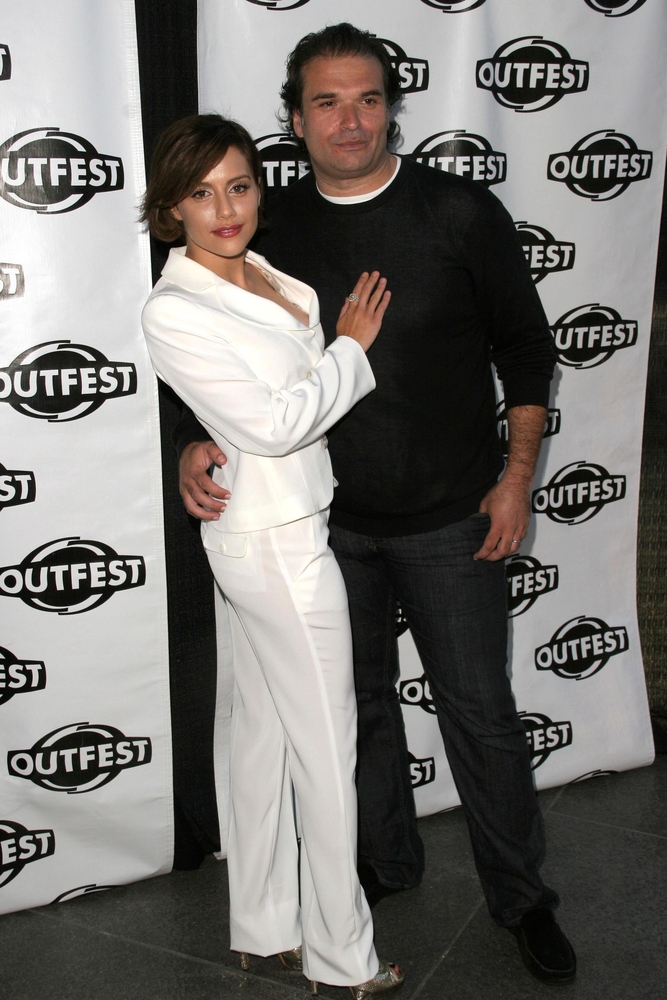 In life and death, the media has painted a negative picture of Simon Monjack and his relationship with the late 'Clueless' star. Let's take a closer look at who Simon Monjack was, and what his relationship, wedding, and marriage with Brittany Murphy were like.
Who Was Brittany Murphy's Husband?
Before she died, Brittany was married to a man by the name of Simon Monjack. Prior to marrying Brittany, Simon was relatively unknown despite the many years he had spent working in the entertainment industry.
Simon was born on 9 March 1970 in Hillingdon, Middlesex, to father William (who died from a brain tumor when Simon was just 16 years old) and mother Linda Monjack who worked as a hypnotherapist. He grew up in the Bourne End area of Buckinghamshire and was educated in the Wycombe area.
In the year 2000, when Simon was 30 years old, he wrote, directed, and produced a drama film called 'Two Days, Nine Lives' which was released the following year. In 2006, Simon was involved in the writing and directing of a biographical drama film about Edie Sedgwick's life called 'Factory Girl.'
By 2006, Simon had a divorce, four home evictions, a credit-card fraud-related warrant for his arrest, and a USD $470,000 lawsuit against him behind his name. And then he began dating Brittany Murphy.
Brittany Murphy's Relationship With Simon Monjack
Brittany and Simon started dating in 2006 and kept their relationship hidden from the public for reasons unknown. Their surprising romance was hot on the heels of Simon's divorce and Brittany's slew of painfully public breakups with the likes of Ashton Kutcher and Joe Macaluso.
Though Brittany and Simon were clearly keen on each other, Brittany's family and friends weren't keen on the debt-riddled screenwriter. Kathy Najimy, Brittany's friend and 'King of The Hill' co-star, revealed that "She wanted to marry him, and I said, 'Honey, it's not been long enough," adding that those close to the star were "scared and freaked out" by Simon.
Less than a year after they started dating, in April of 2007, Brittany and Simon said 'I do.' The pair, who had only been photographed together a handful of times during their relationship, wed before the media even knew they were engaged!
Brittany Murphy and Simon Monjack's Wedding
Without the media or general public having a clue, Brittany and Simon got married in April of 2007. The pair got married in the Los Angeles home they shared at that point and only their closest friends and family members witnessed the Jewish ceremony.
On 8 May 2007, Brittany's publicist told CBS News, "They were married at their home in Los Angeles several weeks ago in a very intimate ceremony. It was officiated by a rabbi and they were surrounded by their families."
According to People, in the weeks after their wedding, the jeweler who sold them their rings said, "They couldn't decide on one, so they got them both. Simon told me: 'You know, you only live once.' He did it with a lot of love and sentiment. I've never had that happen to me before, it's so romantic."
The pair were described by a source who was at the same party as them a few weeks after they tied the knot as "all over each other" and were reported as being "very, very affectionate" and "inseparable."
Brittany told OK Magazine, "The easiest decision I ever made in my life was getting married. He's flown around the world to make sure we spend every single night together."