Brittany Murphy was an award-winning American actress and singer. She became famous after starring in the teen comedy film Clueless. However, her time on Earth was short-lived because she died from pneumonia at 32 years old.
Before Brittany Murphy died, she worked on one last film project – even though she didn't know it would be the last. This movie was Something Wicked, a psychological horror film released in 2014.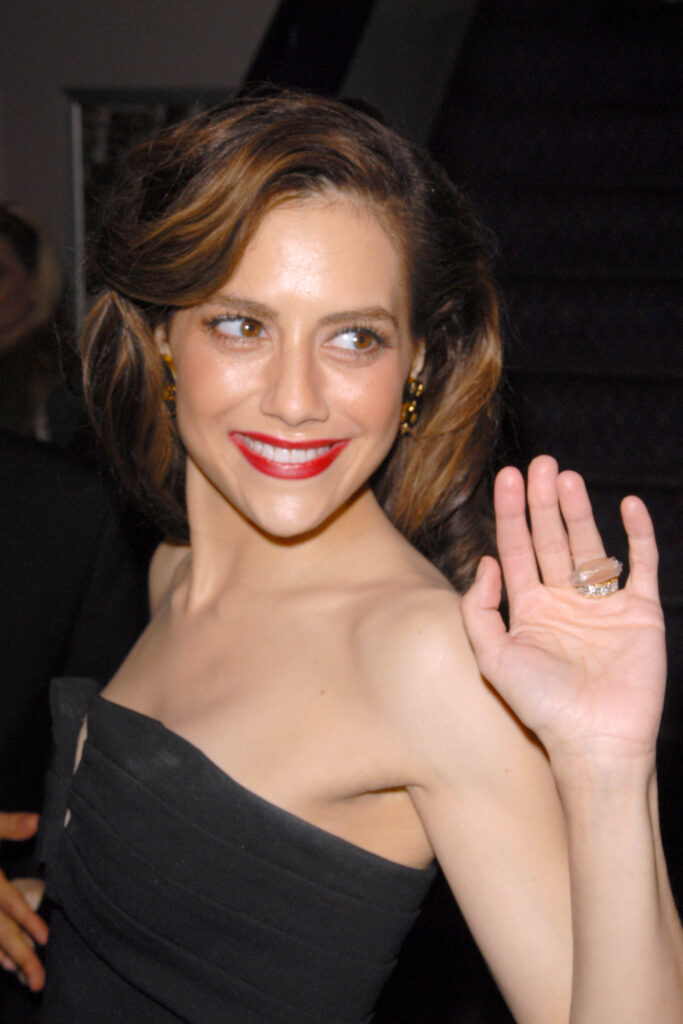 Brittany Murphy became a household name in Hollywood years ago, and here's a timeline of her final days in the industry.
How did Brittany Murphy become popular?
Brittany Murphy grew up in New Jersey with her mom, Sharon, after her parents divorced. When she was three years old, her mom enrolled her in singing, dancing, and acting classes. She attended the Verne Fowler School of Dance and Theatre Arts until she turned 13.
Brittany Murphy always had a creative side, which her mom noticed early. So when the actress turned 13, the mother and daughter duo moved to California so Brittany could pursue her acting dreams. As a supportive parent, Sharon worked hard to get her child noticed by talent scouts and earn her spot in Hollywood.
In 1990, she landed her first job in Hollywood when she was cast in the sitcom Drexell's Class. However, Brittany's breakthrough role didn't come until she starred as Tai Frasier in the 1995 film Clueless. After the movie, she got many roles in many other major films, and her career skyrocketed.
In 1997, she made her Broadway debut in the musical A View from The Bridge opposite veteran actors Anthony LaPaglia and Allison Janney.                                                                                                                           Brittany Murphy climbed up the entertainment industry's success ladder at a steady pace. Aside from being an actress, she was also a talented and successful singer. In fact, one of her songs, "Faster Kill Pussycat," reached number one on the US Billboard Hot Dance Club Play chart after its release in 2006.
What were Brittany Murphy's last words?
As seen in movies, people typically hold on to their loved ones' last words. Sometimes, it's a promise. Other times, it's a revelation or a confession.
In Brittany Murphy's case, it was fear-stricken. Her last words were, "I'm dying. I'm going to die. Mommy, I love you." In one of her interviews, Brittany Murphy said that her mom was her biggest supporter, always believing in her and never trying to shut her dreams down.
Even in death, Brittany Murphy expressed her love for her mom. Indeed, her untimely demise was a devastating period for Hollywood and the world, especially for her family.
What was Brittany Murphy's last major film?
Before Brittany Murphy died, she was dropped from The Caller, which should have been her last movie. Many people were quick to blame Simon Monjack, her husband, for her getting fired. However, the movie producers said it was a mutual agreement with the actress.
So, her final movie was Something Wicked. The movie was shot in 2009, some months before her tragic death. However, it didn't air until 2014 – five years after she passed away. Why?
There were a lot of factors, including numerous reshoots as a result of the actress' death and getting location permissions to film the scenes. In an interview, writer and producer Joe Colleran said it was "very emotional," reviewing all the footage and putting things together for the film.
While the movie didn't gain much traction or critical acclaim after its release in 2014, Brittany Murphy's fans believed it was the actress' strongest performance.
What was Brittany Murphy's net worth?
Brittany Murphy's net worth was $10 million when she was alive. This amount included money she made from the movies she appeared in while alive.
Before her death, she had a will drawn up and executed, stipulating that her estate be left to her mom, Sharon. It is unclear whether or not she had it revised after her marriage to Simon Monjack, but several issues occurred during this period.
What happened to Brittany Murphy's fortune?
Before Brittany Murphy died, she willed her fortune to her mother. But after her death, her husband, Simon Monjack, took at least 80% of her funds. The actress had pension funds which have kept reducing, as noticed by her account manager. It turns out Simon was withdrawing thousands of dollars from the actress' bank accounts.
Simon Monjack died in 2010, five months after Brittany Murphy's death. His mom, Linda, decided to step in and take over the actress' house, which appeared to be in contrast to Brittany's will. Remember that the actress had willed everything to her mom?
Fortunately, the issue was resolved and Brittany's mom sold the house for less than its original amount.
How did Brittany Murphy die?
Brittany Murphy's mom and husband caught an infection, staphylococcus aureus, after returning
from their Puerto Rico trip in 2009. The actress contacted it, leading to pneumonia and anemia.
On the 20th of December, a month after her 32nd birthday, she slumped in the bathroom of her Hollywood Hills house. All efforts to resuscitate her proved abortive. The actress was rushed to the Cedars-Sinai Medical Center, where she was pronounced dead at 10:04 a.m. An autopsy revealed that she died of pneumonia, anemia, and drug overdose.