As the frontman of Queen, Freddie Mercury is one of the most iconic rock stars of all time. Mercury died tragically young in 1991 but how did he get AIDS?
There is no official answer as to how Freddie Mercury contracted AIDS before his death in 1991. He is known to have been a frequent visitor to gay bars while on tour with Queen. The height of Mercury's fame coincided with the discovery and rapid spread of AIDS and he died of bronchial pneumonia, a common complication of the illness.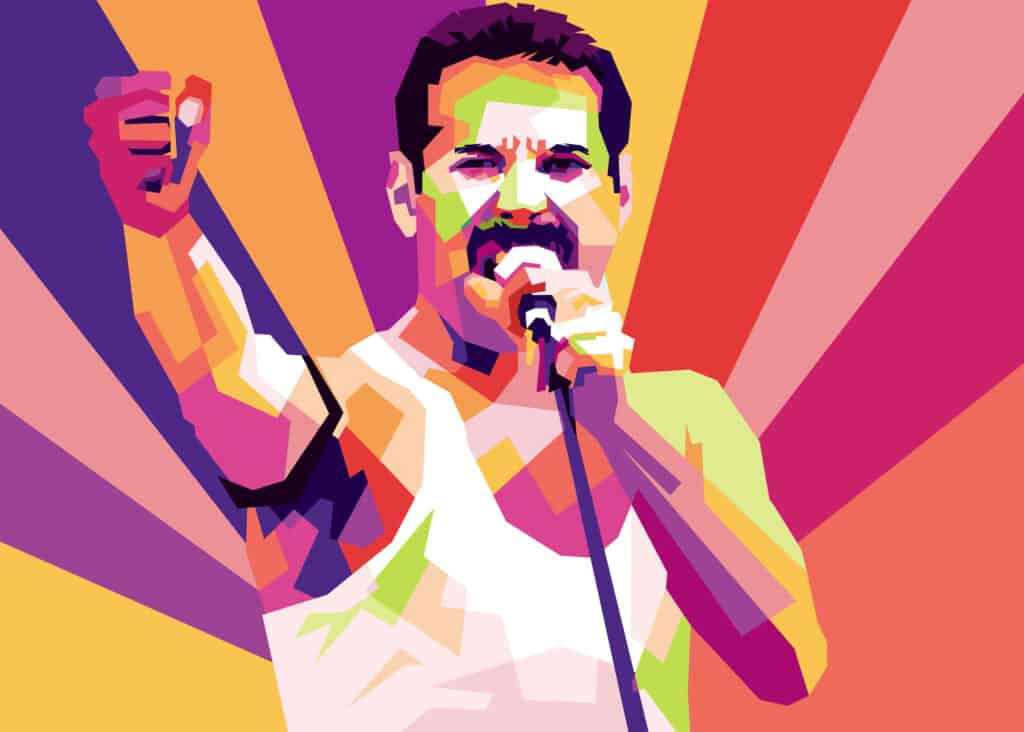 For more on Freddie Mercury's illness and the spread of AIDS in the 1980s, read on.
AIDS
It's unclear exactly when and how AIDS (Acquired Immunodeficiency Syndrome) originated but it first became a public concern in the United States in the early 1980s.
On June 5, 1981, the Center for Disease Control (CDC) published an article describing a rare type of pneumonia, PCP, which had been found in five previously healthy gay men in Los Angeles. The men each had other unusual infections, leading doctors to conclude that their immune systems were not functioning.
Similar illnesses were found among other gay communities in California and New York. Less than a fortnight later, a 35-year-old gay man was admitted to the National Institutes of Health, becoming the first person to be specifically hospitalized for AIDS in the US.
The following month, a newspaper for the LGBTQ+ community in San Francisco, mentions "Gay Man's Pneumonia". A day later, the "New York Times" published an article, "Rare Cancer Seen in 41 Homosexuals", which leads to the rise of the term "gay cancer" for what would later become known as AIDS.
By the end of 1981, there were 337 reported cases of individuals displaying symptoms of AIDS. 130 of those individuals died before 1982.
The crisis led to desperate attempts to increase awareness and slow the spread. The first outpatient AIDS clinic, Ward 86, opened in San Francisco on New Year's Day, 1983.
Attempts to slow the spread were complicated by confusion over how the disease could be transmitted. In 1984, the CDC recommended not sharing needles due to blood transmission, but the "New York Times" also published the incorrect theory that HIV could be transmitted via saliva.
Freddie Mercury
In 1985, Hollywood actor Rock Hudson announced that he had AIDS, becoming the first major public figure to do so and altering the perception that the disease was confined to the gay community. He died three months later.
Two years later, on February 4, 1987, iconic pianist Władziu Valentino Liberace died at 67 years old. His doctor stated that he died of a heart attack but an autopsy ordered by the county coroner revealed that he had been suffering from AIDS. This was a powerful example of the stigma against people who had been diagnosed with the illness.
Freddie Mercury, born Farookh Bulsara in 1946, was the frontman of Queen and one of the biggest rock stars in the world. In 1991, Mercury was just 45 years old and was known to have been suffering from an unspecified illness.
On November 23, Mercury, who was at his home in London, England, issued a statement that he was HIV-positive. He died the following day on November 24, 1991, having suffered from the same bronchial pneumonia that first drew attention to AIDS a decade earlier in 1981.
Mercury had been openly bisexual towards the end of his life, having spent much of his early life refusing to discuss his sexuality due to his parents' Zoroastrian faith. His admission that he was suffering from the disease was seen as a significant step forward in increasing awareness and encouraging others to speak openly about the illness.
There was never an official statement regarding how Mercury contracted the disease. However, he was known to have frequently visited gay clubs while touring with Queen.
One of Mercury's most frequently visited locations was Munich's gay scene, where he spent a great deal of time between 1979 and 1985. Unfortunately, many of the singer's visits came before the discovery of AIDS and years before widespread awareness of the disease.
Though Mercury died tragically young, he was likely the most famous victim of the disease and his death greatly increased awareness of AIDS and its prevention. Five months later, 72,000 people attended a tribute concert at Wembley Stadium in London. The concert raised more than $20 million to be donated to AIDS charities.