By the time of his death in 1991, Freddie Mercury had amassed a fortune from his role as the frontman of the band Queen.
Freddie Mercury left his money to his onetime girlfriend Mary Austin, his sister, his parents, his partner Jim Hutton, and some of his friends. Mary Austin received 50% of his estate around £10-million, his recording royalties, and his home in Kensington. His parents and sister inherited most of what was left. Jim Hutton, Joe Fanelli, and Peter Freestone received £500,000.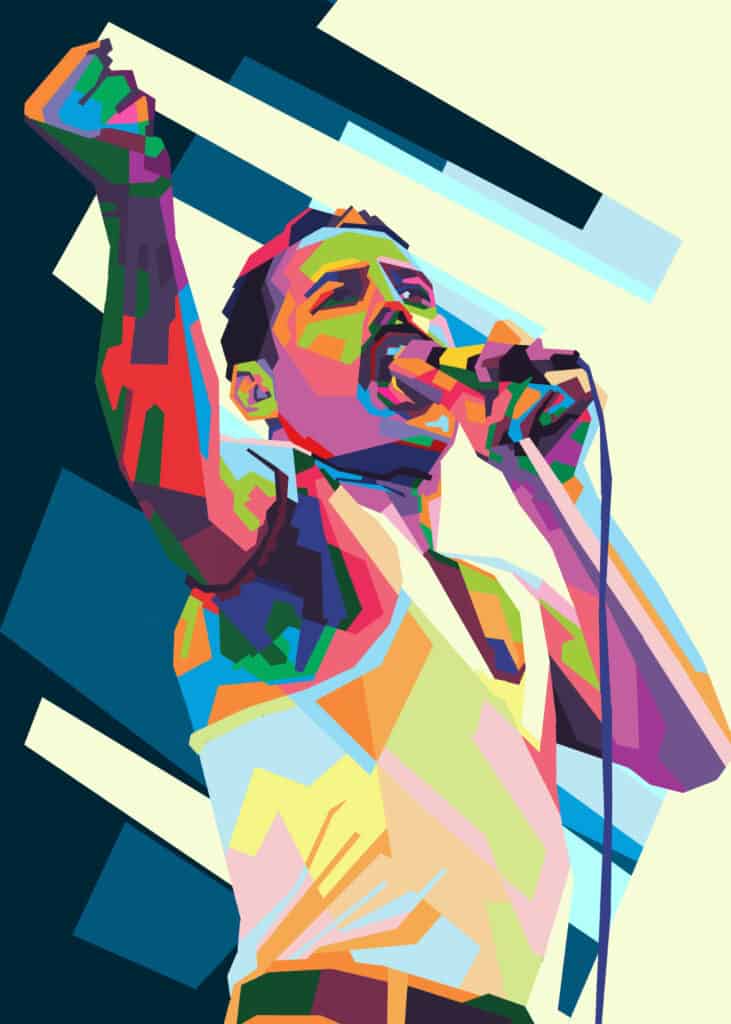 You can read more below about Freddie Mercury's relationship with Mary Austin and what all was in his will.
Freddie Mercury and Mary Austin
Freddie Mercury and Mary Austin met in the early 1970s shortly after Mercury had graduated from Art School. She was working at a fashion boutique shop that was very close to the clothing stall that Freddie was running with future bandmate Roger Taylor.
Mary Austin has said that she was initially intimidated by Mercury, but she was also intrigued by him because of his wildly artistic tastes. Eventually, the two began a romantic relationship.
In a 2013 interview with The Daily Mail, Mary Austin said "He was like no one I had met before. He was very confident – something I have never been. We grew together. I liked him and it went on from there."
Freddie Mercury's relationship with Mary Austin was happening during a fairly exciting time in his life. They began dating right around the time that Freddie joined Brian May's band Smile when their lead singer left the group.
The group renamed themselves Queen and Freddie changed his last name from Bulsara to Mercury. Through all of this, he was living with Mary in a small apartment.
You can watch Mary Austin talking about Freddie Mercury asking her out and their relationship in the below video.
Mercury and Austin's Later Relationship
As Queen's success grew so did Freddie's fame and his infidelities that Mary was unaware of. Four years after their relationship began, Mercury proposed to Mary on Christmas morning.
He had given her a large box and inside that box was another and then another. This went on like a set of Russian Matryoshka Dolls until she unwrapped a ring in a small box, he told Mary to place it on her left hand.
Their engagement didn't' last though. Eventually, Freddie confessed that he had been unfaithful to Mary with men and came out to her as bisexual.
Mary has said that she is certain that had Freddie Mercury not been such a decent human being, he would have continued his infidelity and given her the AIDS virus that he died from.
After ending their romantic relationship, the two remained good friends. Mercury stating that "The only friend I've got is Mary, and I don't want anybody else. To me, she was my common-law wife. To me, it was a marriage. We believe in each other, that's enough for me."
Throughout his illness, Mary stuck by his side and she was responsible for burying his ashes after his death. His resting place remains a secret today as Mary promised Freddie she would never reveal the spot due to his fears someone would defile his grave.
The Execution of Freddie Mercury's Will
The world was shocked when it was reported that the frontman of the band Queen had passed away and from AIDS. The fact that he had died from AIDS was the reason why Freddie Mercury wanted his final resting place to be kept a secret.
Mary Austin continues to keep his final resting place a secret today. Not even his parents know where his ashes were buried.
When Mercury's will was presented, he left most of his things to Mary. His future earnings with Queen were to go to Mary, his mansion in Kensington was to go to Mary, and half of his bank accounts were to go to Mary.
The remaining half of the money went to his family and they never seemed angry in the slightest that Mary received so much. His mother told The Telegraph that Mary was family to them all so, of course, she deserved the inheritance.
While some media outlets have tried to report that there was outrage over Mercury's will, it appears that it was well-received by his circle of friends. After all, he had stated time and again, publicly and privately, that everything would be left to Mary.