Freddie Mercury was an absolute legend, and his legacy lives on today, with his legions of fans still clamoring to know more about the iconic musician and pop culture figure. What was his personality like?
Freddie Mercury never publicized his personality type, and it is unclear if the musician even took a personality test while alive. However, fans speculate that Freddie Mercury would have been an ESFP personality type.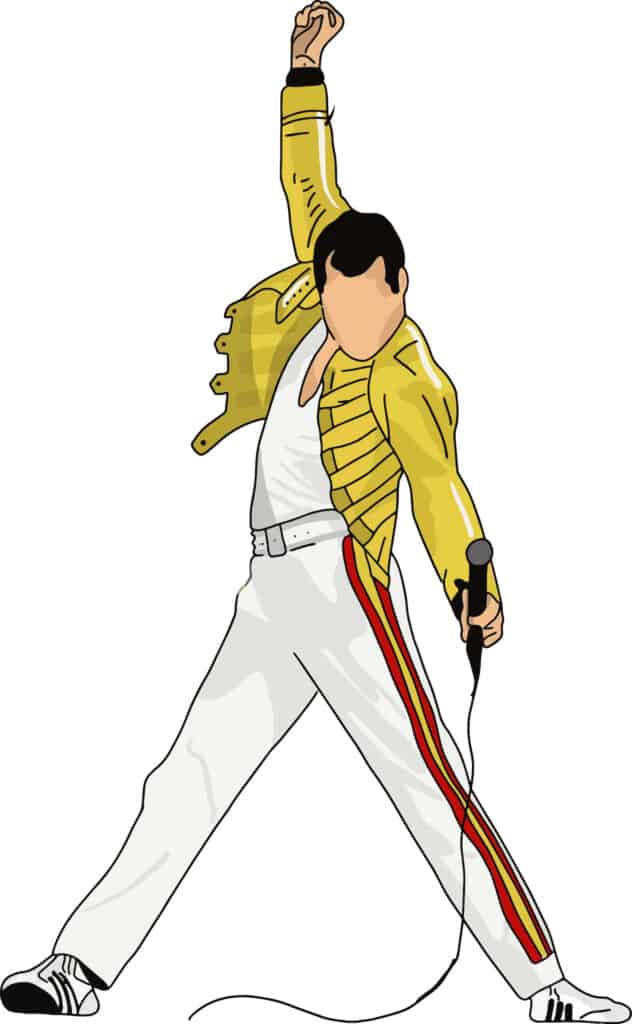 Although fans may never truly know for sure what Freddie Mercury's actual personality type was, there are other ways of learning more about his personality. Many psychologists argue that learning more about the man himself will tell you more about his character than what a personality type test ever could.
Myers-Briggs Type Indicators
The most common personality type test is the Myers-Briggs Type Indicator test, commonly known as the MBTI test. Although there are potentially hundreds of personality tests online that can tell you what type of bagel seasoning or Disney princess you are, the MBTI test is widely regarded as the most useful.
Vox reports that over 2 million people take the MBTI test each year, often at the request of HR departments and for work-related purposes, as jobs hope to gain more insight into their employees.
However, despite the reputation of the MBTI test, new evidence suggests that the test is not accurate at all!
The test was developed in the 1940s — it sorts people into 16 different personality types based on psychologist Carl Jung's theories and the test-taker's responses to 93 questions.
However, Carl Jung himself argued that his theories were just that: theories. They were untested, and new science suggests that the test is inaccurate and cannot truly predict people's behavior.
In fact, most people, if asked to take the test twice at different points in their life, will receive two different personality type results.
So, it might be helpful to take the test results with the same gravity one uses when taking a personality quiz that tells you if you're a hot dog or hamburger person.
ESFP: Freddie Mercury's Potential Personality Type
Still, personality tests can be fun when not taken too seriously.
Although Freddie Mercury never publicly filled out an MBTI test in his lifetime, his fans have some interesting theories about what his personality result would have been.
Fans of Freddie Mercury voted on the fan site Personality Database, and the winning result was that he would have been an ESFP.
According to the MBTI test website 16Personalities, ESFPs are "The Entertainer" type. An entertainer personality type is someone who is extraverted, observant, feeling, and prospecting — but what does this mean?
They can be incredibly outgoing and spontaneous, often encouraging others around them to burst out of their shells too.
They are social butterflies who love to perform, just as Freddie Mercury did as the frontman of Queen. Still, they are sensitive to other's emotions and incredibly caring.
Other notable ESFP personality types include Marilyn Monroe, Jamie Oliver, and Adele.
Guaranteed to Blow Your Mind: Fun Facts
Although personality tests are fun, the best way to know what Freddie Mercury's personality was like would be to know the man himself. Since he is tragically unable to tell his story today, one must learn what they can from history.
In this exclusive 1982 interview, Freddie Mercury comes across as an incredibly genuine and kind-hearted performer who took joy in what he did.
Freddie Mercury talks about how he enjoys surprising his fans and taking new directions in his musical career instead of simply giving the people what they want — give the people what they didn't know they needed instead.
The Guardian reports that in addition to being a performer and a public figure, Freddie Mercury was an Asian frontman of a rock and roll band at a time when there was little Asian representation in the industry, paving the way for other performers.
He was also a bisexual man, who, although he never came out publicly, still struggled with homophobia towards his onstage personality. Queen owes a debt of gratitude to Freddie Mercury and his identity.
It effectively gave the band their image through his jaw-dropping attire and onstage performances that were often inspired by the LGBTQ community of the era.
Freddie Mercury pushed the envelope of performance his entire career, and the music industry was never the same.
Still, Freddie Mercury said it best when he commented, "I don't want to go down in history worried about, 'My god, I hope they realize that, after I'm dead, I've created something or I was something.' I've been having fun."