From The Real Housewives of Beverly Hills to Vanderpump Rules, Lisa Vanderpump spent a decade or so becoming a mainstay of reality television, and arguably positioned herself as the de facto queen of the genre on the Bravo network. The image she presents is one of a wealthy socialite, but how exactly did she make her money?
Lisa Vanderpump first made her money alongside her husband Ken Todd, designing bars and restaurants that they owned. Her business initially began in her birthplace of London, before expanding to the US.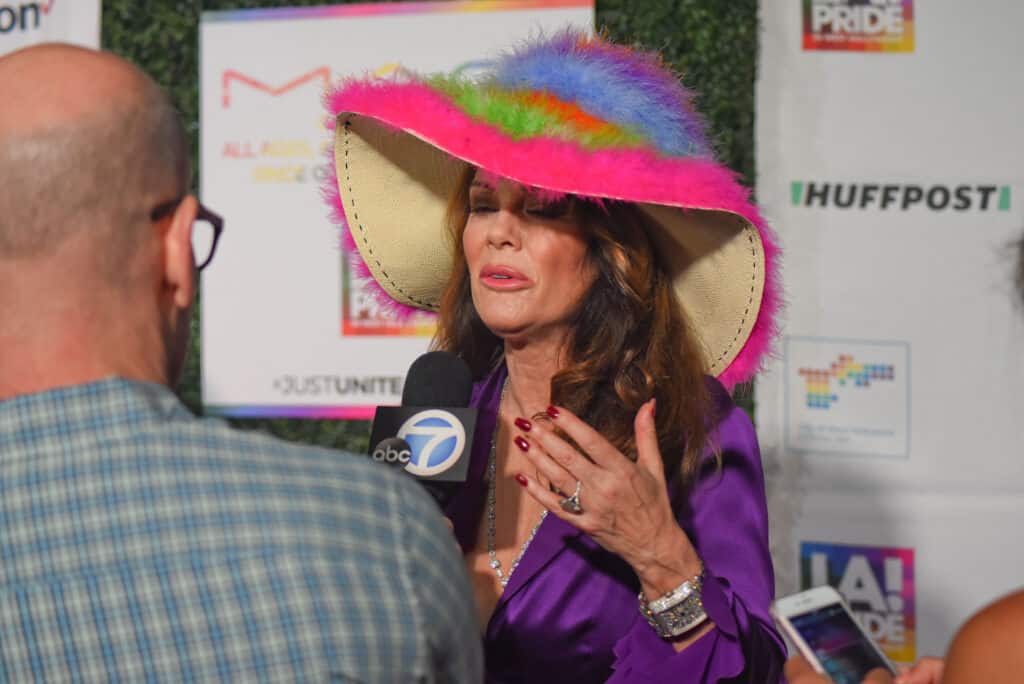 She's not all quick wit and drama like some of her reality TV antics might have you believe, the Vanderpump queen is also quite the business mogul, having tens of bars and restaurants that she and her husband built from the ground up.
Originally from London, England, Vanderpump has come a long way from her roots but has consistently stuck with and been successful in the area that first made her wealthy.
Humble Beginnings
Vanderpump had originally been something of an entertainer before meeting (and marrying six weeks later) her husband Ken Todd. She was an avid student of drama and was not only dedicated to the idea of eventually pursuing it as a career, but also picked up a few small parts during her time in London.
Those parts were all mostly during her childhood and into her early adult years. The roles were generally quite small, such as single-episode appearances on relatively unknown British television shows, but it was definitely something that seemed to be taking shape for her.
Eventually, with a few larger roles, she had enough money to get her own apartment in London, so she was already making more than enough money to make ends meet. Still, in terms of the capital required, getting an apartment from acting gigs is a far cry away from what is needed to start opening up a chain of bars and restaurants.
Vanderpump, the Restaurateur
Fans of RHOBH and Vanderpump Rules are likely already familiar with a few of the restaurants that are owned by Vanderpump. Some of those establishments have served a dual purpose for Vanderpump, doubling as filming locations for the shows that she has starred in.
Just how exactly did it all start, though? Owning bars, clubs, and restaurants is a notoriously tough task, requiring both a wealth of experience in the industry and a special talent for being able to make things run smoothly and profitably.
With regards to the experience requirement of running those kinds of businesses, Vanderpump's husband Ken Todd served as the financial backbone and veteran of bar ownership. Bearing that in mind, perhaps it is fitting that the two were to meet at a place representative of their future wealth, a bar owned by Todd.
It was a meeting that occurred completely by chance, with Vanderpump jokingly manning the door to a bar named Corks. Unbeknownst to her, the bar was the property of her future husband-to-be, a man to whom she was about to have her first introduction.
When he arrived at his own bar, he was met by a cheeky young Vanderpump, who immediately attempted to humorously extort him for an entry fee. Of course, Vanderpump had no clue that the man whose leg she was attempting to pull was in fact the proprietor.
It was love at first sight, though, with Todd being fascinated by the spunky attitude of Vanderpump. She too was smitten, and in her own words described Todd as looking "interesting."
The Vanderpump Empire
It really wouldn't even be too much of a stretch to call what she had and her husband have built an "empire." Both literally, in the sense that they have designed and opened over twenty successful restaurants and bars, but also figuratively in that the Vanderpump brand is now so well-known.
Part of that fame is of course down to Vanderpump's reality TV appearances, but it was her personality and the talent she possessed in the day-to-day business that has solidified her as a star amongst the all too often fleeting fame of reality television.
Since then, she has been exploring multiple other ventures, from trying her hand successfully in the world of writing and editing, to releasing a line of pet products. She might have made her money in the restaurant and bar business, but it's far from being the end of her aspirations.