Naomi Osaka is one of the most successful tennis players in the world, and still so young, there's no denying that she still has many great things ahead of her. However, there's sometimes a little confusion as to why she doesn't use her family name, but rather her mother's surname, Osaka. Why?
Naomi, and her sister, Mari, are known to have kept the Osaka surname because they were born in Osaka, Japan, and it made life easier for the girls when it came to legal processes, like renting out an apartment. It was also a sign of respect from the girls' father's side.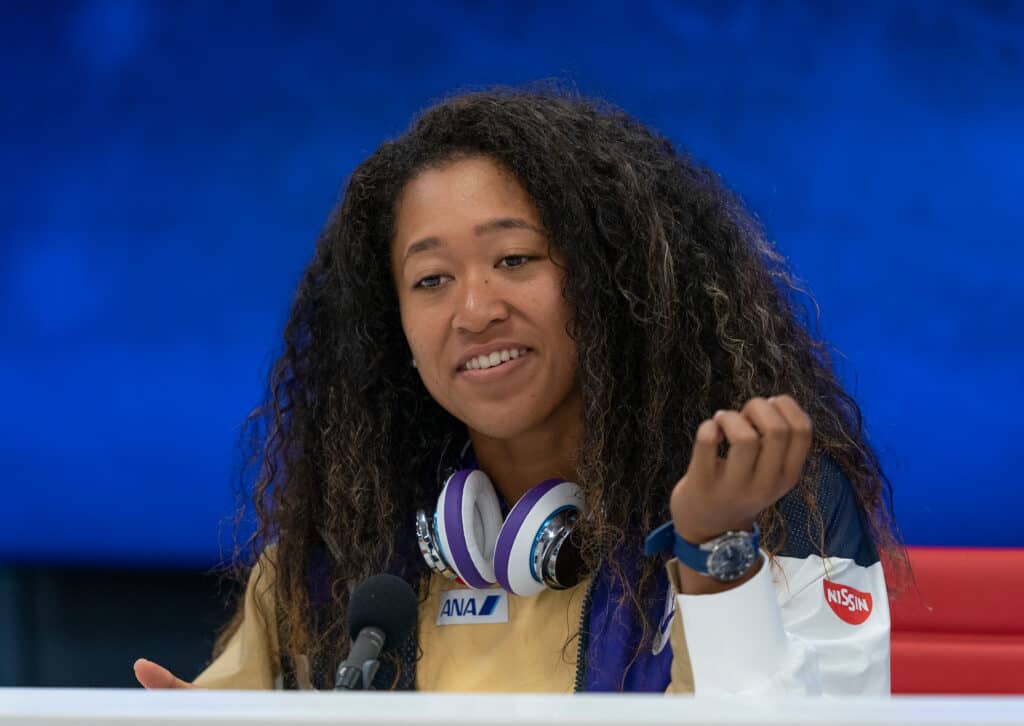 Now, there's a lot to talk about here and plenty of reasons why the girls decided to keep their mother's surname, so let's jump straight into it to find out more.
Representing Japan
From a young age, Naomi led an everyday life. She was born in Chūō-ku, Japan, a Japanese district, but she just so happens to share the last name with the district she was born. In Japanese, both the surname and the district have different characters and are spelled differently.
Now, Naomi's parents are her mother, Tamaki Osaka, and Leonard Francais. Leonard is from Haiti, and under Japanese law that if one parent is foreign, then the children must take the name of the Japanese native parent, in this case, from her mother. This gives her the last name Osaka.
This makes sense because it becomes far easier for Naomi and her sister to rent an apartment, open a bank account, and so on.
When Naomi was three years old, the Osaka family moved out to Valley Stream in New York, which is a part of the Long Island district. It was here where Naomi, Mari, and specifically Leonard, their father, discovered the joys of tennis.
At the age of eight, the family moved to Florida so the girls could practice tennis using the best facilities in the US. The opportunities they used included spending time on the courts in Pembroke Tennis Academy public courts, the ISP Academy, and the Harold Solomon Tennis Academy.
Finally, Naomi practiced at the ProWorld Tennis Academy. From here, she entered professional competitions and became the world star that she is today.
Just to show you how impressive Naomi is, here's a slow-motion shot of her training in Australia back in 2019. Such impressive form we can't help but envy!
The US Didn't Help
Another reason why Naomi may have kept her mother's last name is the fact the US did the Osaka family no favors when it came to practicing and perfecting their tennis skills.
During the girl's younger years of training in the academies in Florida, Leonard had applied to the Tennis Association of the United States to help secure funding to support his girls get the very best training possible. However, since the girls were not officially from the US and were younger at the time, the funding was refused.
This outraged their father Leonard, and despite technically being a US citizen from Haiti, he helped fuel Naomi and Mari's decision to represent instead their home country of Japan instead of the US that never helped them out, despite showing a lot of potential.
This is clearly another reason why the girls would have kept their Japanese name.
Now that Naomi has become the number one female tennis player in the world, it would be interesting to hear the views of the organizations that rejected their claims and lost what would have been a number one representative of the US.
Family Matters
We've spoken a lot about how Leonard has played such a big role in the girl's life. It's undeniable, especially since he introduced the girls to tennis in the first place, trained and educated them, and even homeschooled them.
However, yet another reason why the girls' may have kept their family name is that the original marriage between Leonard and their mother Tamaki was not always accepted.
Tamaki's parents held traditional values and were not happy about Tamaki meeting someone who was outside of their traditional Japanese heritage. This led to Tamaki being originally exiled from the family, as they ended up not speaking to each other for over 15 years.
This was yet another reason why the family moved away from Japan to the US, to begin with, and could have been a sign of respect from Leonard that the girls still hold their traditional Japanese heritage to heart, especially with them representing the country on the global stage.
Thankfully, the families have been back in touch with each other over the last few years, and reports say they are becoming closer, so it will be good to see both families accepting each other and be able to enjoy the successful, hard-working life they have all been working towards so far.