The '9 to 5' singer is now into her seventies, but she's still keeping off the weight and staying fit. How does Dolly Parton do it though?
Dolly Parton eats a low-carb diet during the workweek and is adamant about moving a lot, although she doesn't go to the gym. She is warier of watching what she eats than working out a lot. Parton is also a self-proclaimed early bird, getting up at around three am every day to do her morning routine.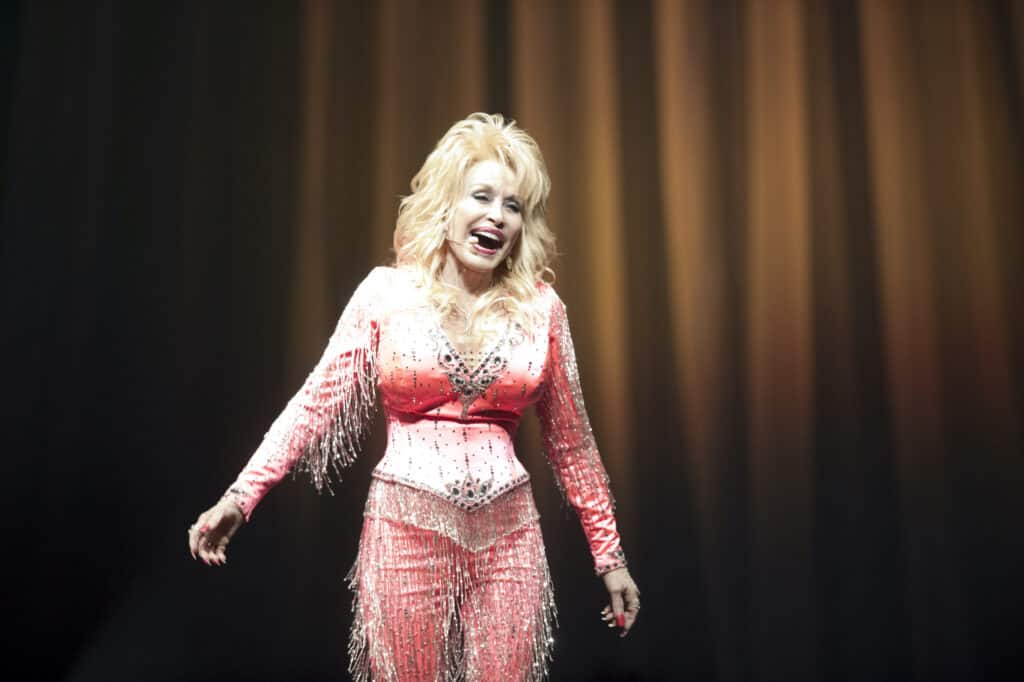 Scroll down to read more about Dolly Parton's diet, her efforts to move a lot, and her morning routine.
The Dolly Parton Diet
There was a diet named after Dolly Parton back in the 1990s. Originally known as The Cabbage Soup Diet, it was renamed The Dolly Parton Diet because there were tons of rumors that Parton was on it.
The Cabbage Soup Diet follows a regimen of eating lots of cabbage soup, eating a lot of veggies, and having some protein. It was also rumored to be the diet that TWA stewardess' followed.
However, there was never really any solid evidence that Parton was actually ever on it. As this Vanity Fair article points out, Parton tried a diet out once that was named after her and she told this to a magazine.
So it is suspected that she tried out this Cabbage Soup Diet, but the evidence really isn't there. So what exactly does the Queen of Country eat to stay in shape?
Well, the 'Jolene' singer has said that she focuses on low-carb foods throughout the week. Although she isn't afraid to indulge on the weekends and eat some of the dishes that she loves from her home in the southern states.
She told People magazine "I'll make gravy and biscuits and fried sausage or fried spam." It seems like weekends are fair game in Parton's books.
Parton has also said that she watches the portions that she eats because she has to fit into the costumes that she's known for wearing on-stage. Stating that "You have to say, 'I can't eat that because I've got to get in that dress tomorrow!'"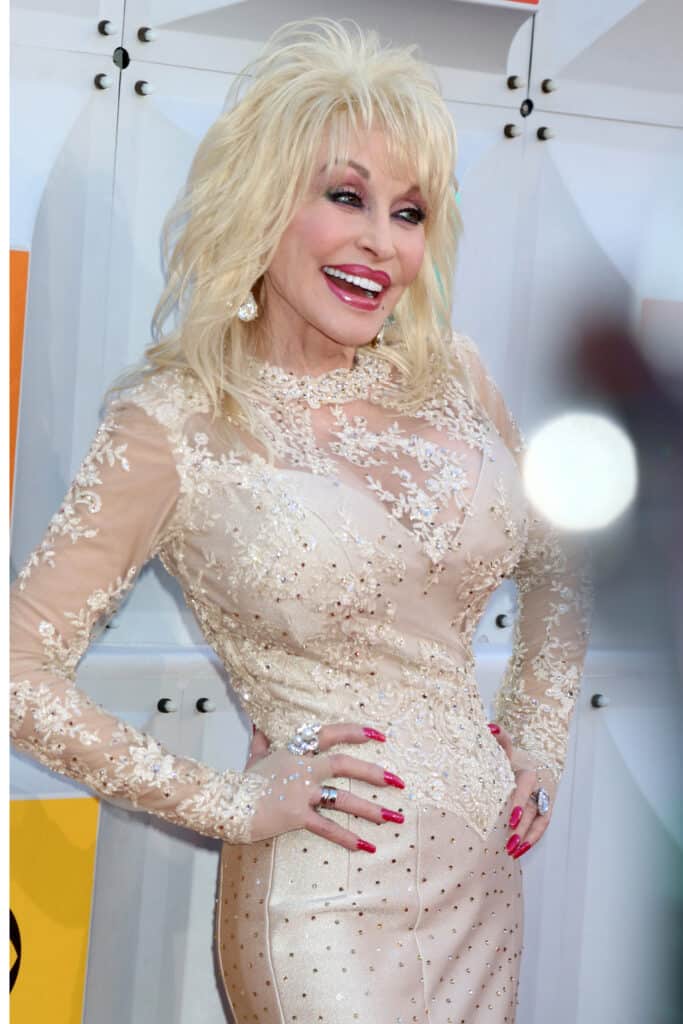 Parton's Exercise Routine
Now we know more about Dolly Parton's diet, but what about exercise routines? Well, she doesn't really have one.
Parton famously avoids the gym because she's not a fan of formal exercise and has said that she would rather spend her time thinking and writing. But, she must do something to keep the pounds off other than watching what she eats.
The number one thing that Parton does to be physically active is just that, be physically active. While you won't catch her at the gym on a treadmill, lifting weights, or attending a group fitness class, she is anything but sedentary.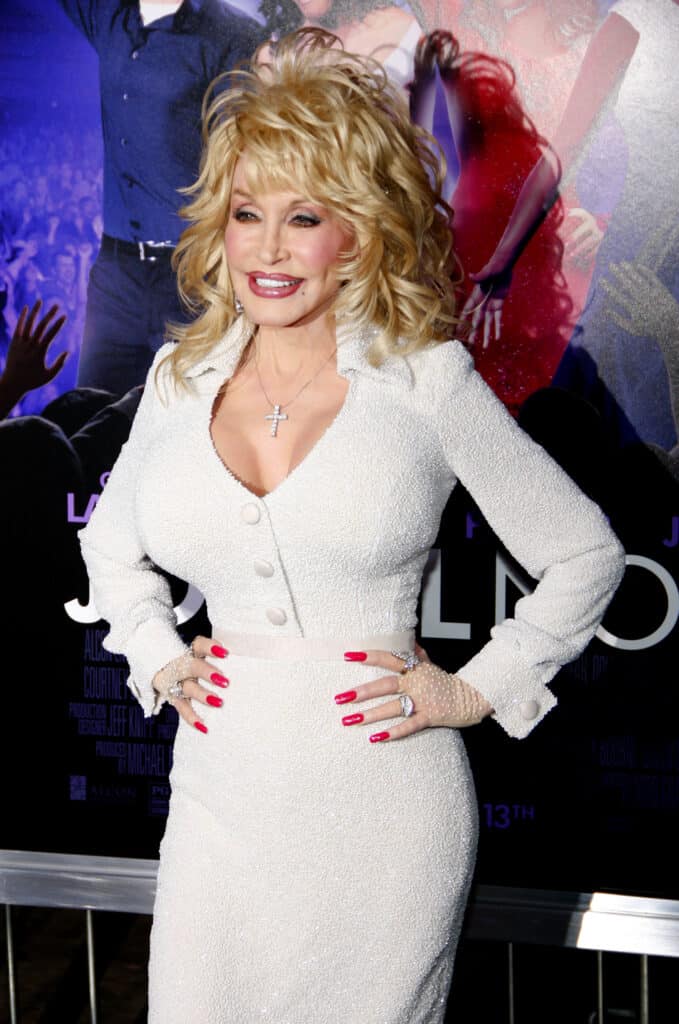 She has spent the last fifty years performing on-stage and that much movement is enough to help keep you slim, especially when factoring in the rehearsals and dress rehearsals.
Despite her dislike of formal fitness, Parton has made appearances at gyms before. In 2018, she surprised some members of a senior's center to honor the renaming of the building.
While at the center, Parton helped co-teach a fitness class. She stood on a platform with the other instructor, dumbbells in hand, and still wearing her stiletto heels.
You can watch the below video to see her appearance at the Tennessee senior's center.
Dolly Parton's Morning Routine
At the end of 2018, Dolly Parton appeared on The Today Show to promote her album Dumplin' which was created for the film of the same name. The film starred Jennifer Anniston as the mother of an overweight teen played by Danielle Macdonald.
Parton wrote six new songs for the film and she talked to Today all about her morning routine that supports her creativity. The first part of her morning routine is waking up at three in the morning.
She said that she likes to go to bed early so she can wake up early and get to work. The 'I Will Always Love You' singer also meditates and does spiritual work which includes praying and is also a way that she ends every day.
Finally, she said, "I do more work between 3 and 7 than most people do all day because it's quiet and the energy's all low, except mine."
Morning routines like Dolly Parton's are something that is becoming more and more popular with celebrities, but it's not often that you hear a celebrity be so candid about what they eat and how they exercise. That's definitely Dolly's authenticity though.