Dolly Parton is an absolute legend, from creating musical history with bangers like "Jolene" and "9 to 5" in addition to appearing in numerous movies like "Hannah Montana: The Movie." Is this living legend still workin' 9 to 5?
Dolly Parton's daily routine is less nine to five and more three to seven, as she starts her day as early as 3 AM. Her morning routine takes place entirely in the early hours when most of us are still sleeping.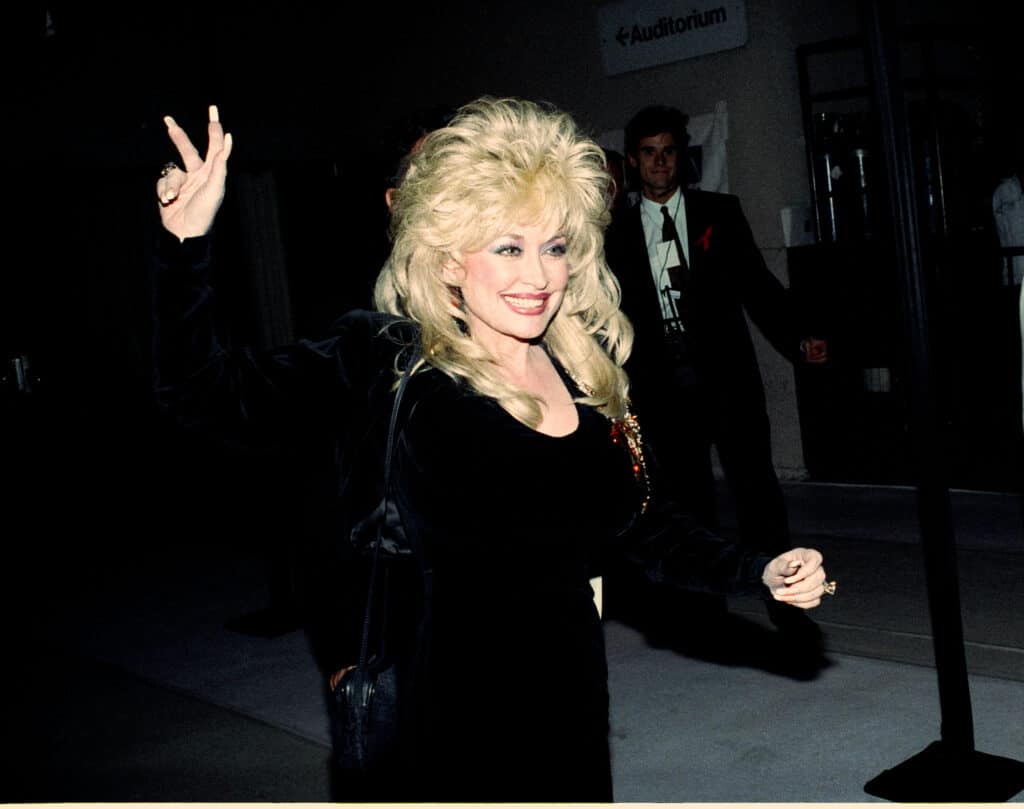 Dolly Parton is certainly still working hard, but in her own rewritten words, "Gonna change your life/ Do something that gives it meaning." In other words, she's doing things on her own terms instead of trying to claw up "the boss man's ladder."
Morning Routine
In a Marie Claire interview with the supermodel of the world RuPaul, Dolly Parton outlined her incredibly early morning routine.
Dolly Parton says that sometimes she'll wake up earlier, get some work done, and then go to sleep.
However, she says that "I'm always, almost always up for good around 3 a.m. So I do some of my best spiritual work, some of my best writing, and some of my business work—call-ins and letters that I'm writing or whatever—between 3 a.m. and 7 a.m."
Yes, you heard that right! Apparently, it is three to seven now instead of nine to five.
Dolly Parton says that she doesn't require a lot of sleep and usually only gets three to five hours of sleep each night, although she prefers to get five hours.
Once she's awake, she likes to make breakfast for herself and her husband. Her breakfast can vary, but she often likes to make sausage patties and biscuits.
Notably, Dolly Parton wears high heels all the time — even when cooking breakfast. She says that it's because she's so short, "I have to wear heels in order to reach my cabinets. But I always enjoy wearing the shoes too, and I just feel more like me."
However, she says that she also just enjoys wearing high heels and getting dolled up and dresses for herself instead of anyone else.
Before even eating breakfast, Dolly Parton does one important thing each day: pray and meditate. She says that it helps ground her and prepare her for the day ahead.
"If things get chaotic and crazy around me, I can just go into that little spot of my own. It's why I say you need to keep a little spot for yourself and your spiritual self and for God. I gain strength and courage and hope and light and love from that little spot."
That sounds a lot more relaxing than just tumbling out of bed and stumbling to the kitchen, pouring herself a cup of ambition while yawning and stretching and trying to come to life.
9 to 5 or 5 to 9?
Although Dolly Parton may keep things "three to seven" nowadays, that's not how the song goes — or is it? That's what a lot of fans found themselves asking when Dolly Parton released a parody version of her iconic song for the Super Bowl.
The original song from the 1980s focused on the daily life of someone working a traditional nine-to-five office job, but Dolly Parton gave it an update for the era of the "side hustle."
The song was used for a Super Bowl ad for the business Squarespace, which helps individuals create websites for their businesses.
It focuses on people working additional jobs so that they can try and follow their dreams and true ambitions, with lyrics like, "Working 5 to 9/You've got passion and a vision/'Cause it's hustling time/A whole new way to make a living."
The song was certainly a fresh take that fit the digital age of work, including the gig economy.
As for Dolly Parton, she said that she is always on the go, saying, "I'm always working five to nine, nine to five. I work all hours of the night and day. Whatever you need to do, you gotta get it done, however many hours it takes."
It was certainly an interesting take on the subject. However, it raised some questions about the merit of "hustle culture," sparking debate over whether people work second jobs out of a desire to follow their dreams or just simply to pay rent.
Whatever the case may be, Dolly Parton keeps things lively — at any hour of the day!