Country music legend Dolly Parton is known for celebrating her uniqueness and that's probably why the singer-songwriter is loved by many throughout her career. Equally iconic is Dolly Parton's wig, which is a staple in her look for decades. We wonder though – just how tall is Dolly Parton sans the wig and high heels?
Dolly Parton stands proud at 5 feet 0 inches (1.52 m or 152 cm) tall. She's never ashamed of her exact height and is even famously quoted as saying, "I'm only five feet tall. I walk tall, I got a tall attitude."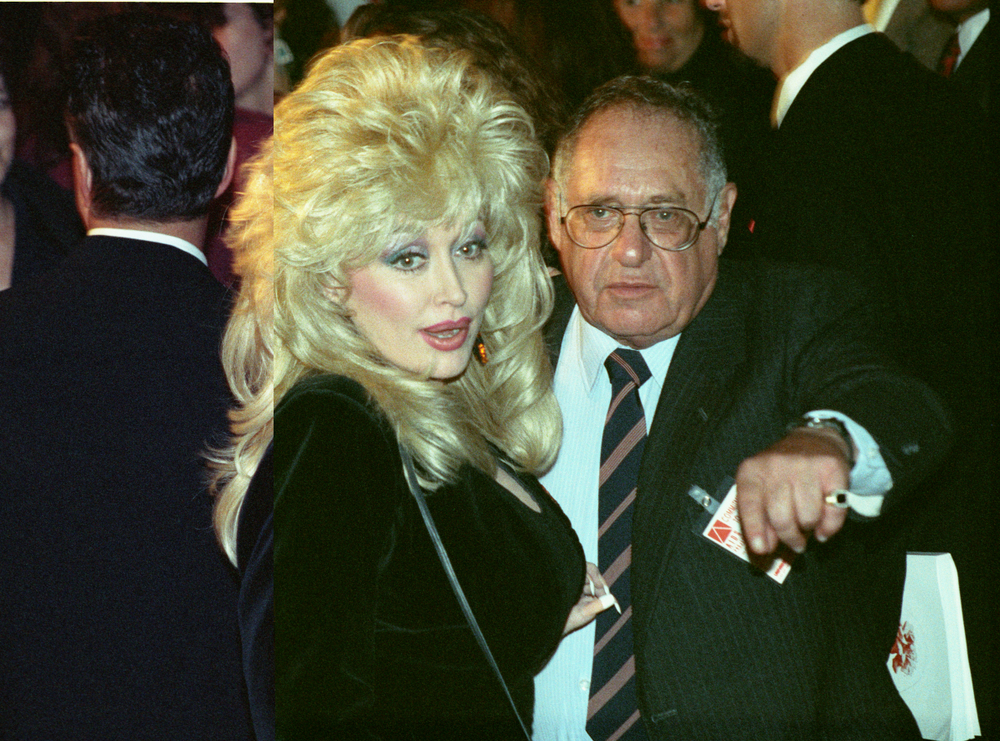 And because the country singer was never in denial about her height, top sources for celebrity measurements such as Celeb Health Magazine, Celeb Heights, Celebrity Inside, and even her IMDb profile all agree on one measurement.
How old is Dolly Parton?
"The Queen of Country" was born Dolly Rebecca Parton on January 19th 1949 in Tennessee, USA. She was born in a humble setting, with their big family living in a one-room home in a rural town.
Dolly came in fourth in a brood of twelve children. The family eventually moved to a farm, where most of Dolly's most unforgettable memories growing up – the happiest as well as the saddest – were formed. Dolly Parton's age in 2022 would be 73 years old.
How much is Dolly Parton worth in 2022?
It seems that her humble beginnings paid off well for the country singer – so well that Dolly Parton's net worth as of 2022 is estimated to be at a whopping $650 million.
Her massive fortune consists of earnings from her album sales (which has reached the hundreds of millions of copies), royalties (most famously I Will Always Love You which was covered by none other than Whitney Houston for the movie The Bodyguard), and her very own theme park, Dollywood, which draws millions of visitors annually.
Which Dolly Parton songs are the most covered?
Parton, whom Forbes aptly dubbed as "America's Country Music Queen," makes most of her money from her music – songs that she wrote for her to sing as well as those she's written for others.
The two most widely-covered songs written by Dolly Parton would have to be Jolene and I Will Always Love You. The former has been covered many times and by musical artists of varying genres: The White Stripes, Miley Cyrus, and even Lil Nas X all have their own versions of Jolene.
I Will Always Love You took a different route it seems. Parton recorded and released the single in 1974 and was a hit in the country charts. Because of its success, none other than Elvis Presley (who was in the middle of a comeback at the time) knocked on her door to do a cover of the song. However exciting the prospect was, the deal never came to fruition, as both parties were not able to agree on publishing rights.
That business choice on Dolly Parton's end turned out to do her better two decades after. In 1992, Parton was contacted by Kevin Costner's team as they wanted to use the song in a movie they were putting together. Dolly turned it in and "forgot about it." Later on, she would hear the song on the radio, sung as a ballad by Whitney Houston.
That one song (also the movie) propelled Houston to worldwide stardom, Costner to top Hollywood leading man status, and Parton to million-dollar earning songwriter. In an interview in 2006, Parton was quoted as saying she earned so much from Whitney's version that she could buy (Elvis Presley's) Graceland.