Zendaya is rail-thin and has been in many roles as a dancer. So how does the actress/singer/dancer stay in shape?
Zendaya stays in shape through a lot of dance routines, yoga, and just being active in general. Zendaya has an ectomorph body which means that she is naturally skinny and has trouble putting on weight in the form of muscle or fat. This means that she can eat almost anything and not gain weight. She is also a vegetarian.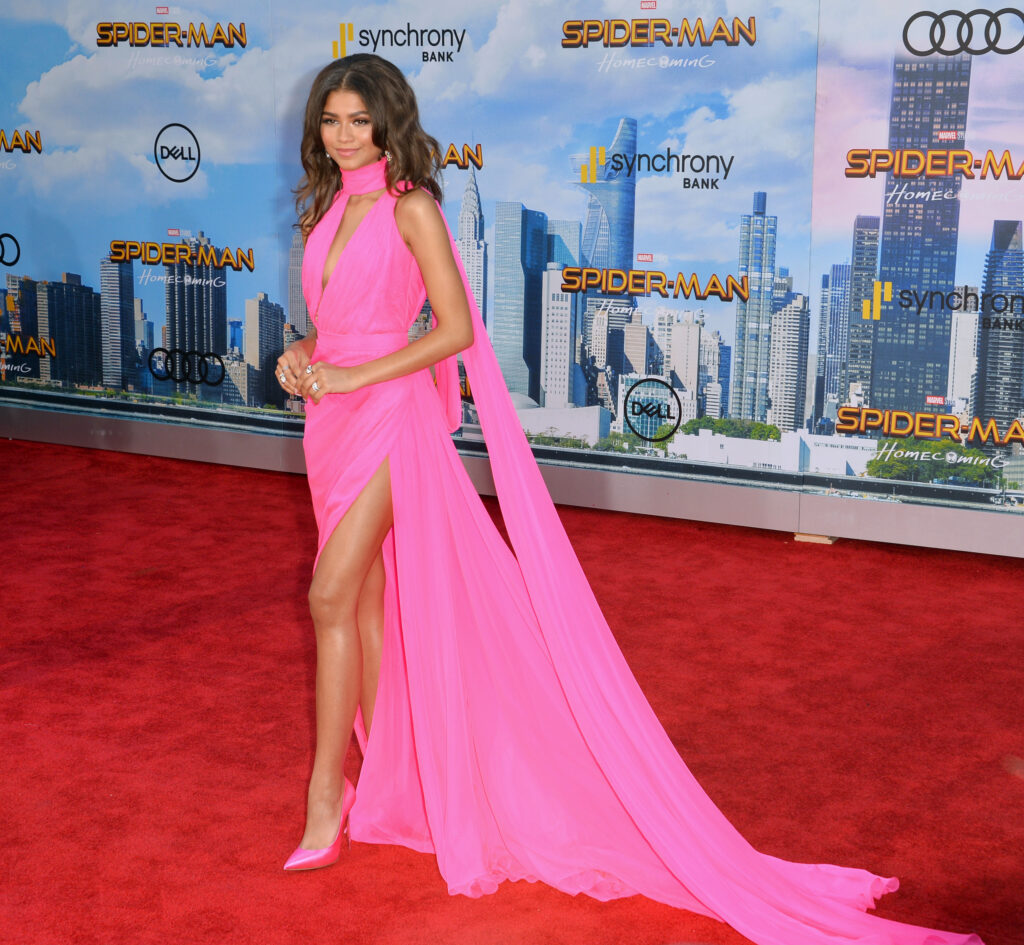 Scroll down to read more about Zendaya's different ways of working out, the different body types, and what Zendaya eats.
Zendaya's Active Lifestyle
Zendaya has told multiple outlets that she isn't exactly a fan of going to the gym to workout. She instead prefers to be active in her daily life as she finds going to the gym boring.
So what exactly does she do in order to stay in shape?
Well, first of all, she is a dancer. As a professional dancer, Zendaya spends a lot of time working out and practicing choreography.
After all, dancing is how her career started. If you didn't know this already, Zendaya has been dancing since she was eight-years-old.
She started her dancing career with the dance group Future Shock Oakland where she learned to dance for three years. When she was thirteen, she started to be featured as a dancer in commercials and Kidz Bop videos.
It was also when she was thirteen that she landed the role of Rocky Blue in the Disney Channel sitcom Shake It Up. When she was sixteen, she even appeared on the reality TV show Dancing With the Stars, where she took the runner-up position.
With all of this dancing background, it makes sense that this is one of her main ways to stay in shape. At some points in her life, she has been doing a dance session at least once a day for over an hour.
In fact, Zendaya has had dance parties with the cast of Dune while filming as she told Stephen Colbert in the below interview.
Her other methods of working out include doing some moderate weight training. This has been something she does in order to get her muscles toned for her different roles in movies.
Some exercises that she does include deadlifts, medicine ball planks, and jumping squats. Her other favorite way to stay in shape is with Yoga, allotting at least three days a week to do a total body yoga class.
Other than these more formal ways of staying in shape, Zendaya is also adamant about staying active in her daily life. If she has free time, she will try to do activities like hiking.
The Different Body Types
Zendaya has that classic body type that Hollywood is stereotypically known for admiring. She is very slim, tall, and beautiful.
While some may be envious of her body, it is just one of the three main body types that people can have. While Zendaya looks very slim naturally, her body of ectomorph is the kind where it is very hard to put on any muscle.
The ectomorph body type also lacks the curvaceousness that is often associated with feminity in women.
The other two body types are endomorph and mesomorph. The mesomorph body type is generally able to lose weight and gain muscle fairly easily.
If a mesomorph does gain fat, it doesn't take them that long to bounce back to being muscularly toned with some proper exercise and eating. They are known as the muscular build body type.
Finally, the endomorph body type finds it easier to gain weight than it is to lose it. Someone who is an endomorph body type tends to have wider hips and shorter limbs.
While they may feel like they look overweight, they often tend to be the most muscular of the three body types. Fortunately, with the body positivity movement, media and Hollywood is learning to have better standards when it comes to body types.
Zendaya has been one of the stars vocal about spreading body positivity.
What Does Zendaya Eat to Stay in Shape?
Zendaya has been a vegetarian since she was a young girl and that decision hasn't changed over the years. She became one because she loves animals.
While most people think vegetarianism is synonymous with healthy, Zendaya proves those people wrong. She doesn't exactly have the healthiest diet.
She has actually found vegetarian meals at all of her favorite fast food joints from In N' Out Burger to Chick-Fil-a. So eating healthy isn't really one of the ways she stays in shape.