Zendaya is one of those young actresses who seem to age very slowly. Since breaking out as a Disney Channel star in the late 2000s, her looks haven't changed much and she still looks like a teenager. Fans often wonder what Zendaya's height exactly is, and we're here to answer that.
Zendaya stands tall at 5 feet 10 ½ inches (1.79 m or 179 cm).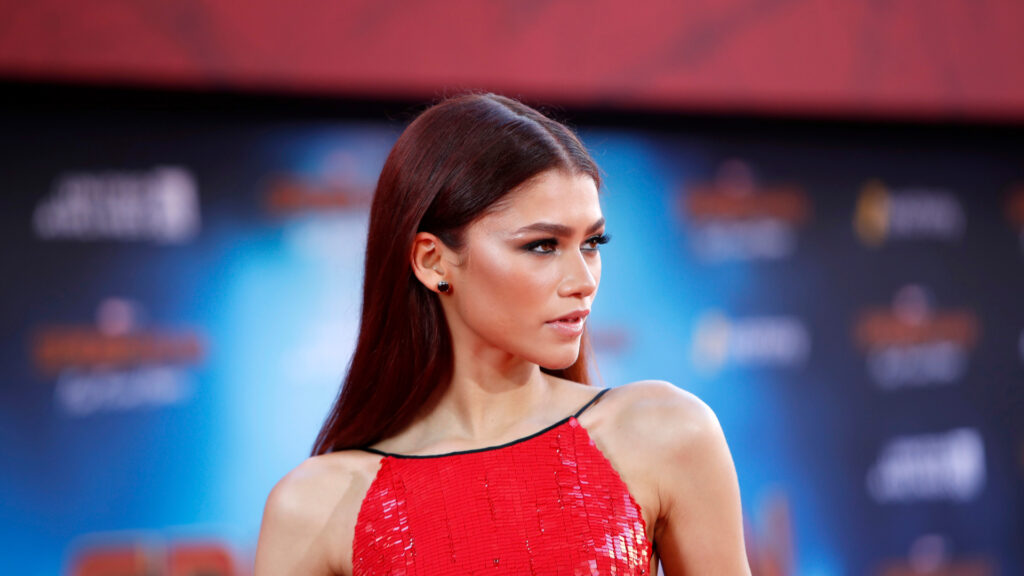 Because she quite literally grew up in the public eye, her height has changed over the years. In the late 2000s, she reported being 5'8", and that has obviously changed as she was a teen back then.
Growing Up
Zendaya began her career at a young age, first as a model and then as a backup dancer in commercials. Her big break came in 2009 when she was in her early teens playing the role of Rocky Blue in Disney Channel's Shake It Up. Her co-lead star in the show was Bella Thorne, who played CeCe Jones. 
Zendaya continued to build up her resume in the following years, both as an actress and as a singer. She released a self-titled album in 2013 along with appearances in music videos.
As to the evolution of her height, it seems that Zendaya grew two inches taller while doing Shake It Up. If at first, she stood at 5'8", by 2013 she was up to 5'10," which she personally announced on social media:
And her literal growth did not stop then. In 2014 when she was 18 years old, she tweeted her updated height as a reply to Radio Disney, which added a half inch to her 5'10" frame the year before.
Hollywood Ascent
When her training as a teen star was over, Zendaya continued her climb up the Hollywood ladder. In 2017 she joined the cast of Spider-Man: Homecoming as the MJ to Tom Holland's Peter Parker.
Although it's quite apparent that Zendaya is taller than Tom Holland, this did not get in the way of the two actors' portrayal of their characters. Perhaps it was a directorial decision Jon Watts made, and it seems like a good call. Two more installments followed Homecoming, which featured the two lead actors: Spider-Man: Far From Home and Spider-Man: No Way Home.
And who knew that the Spider-Man director could play cupid off-screen? Since meeting on the set of Homecoming, Zendaya and Tom Holland developed a close friendship that eventually grew into a romantic relationship.
2017 turned out to be Zendaya's major breakout year, starring in another big-budget movie with an all-star cast. She joined Hugh Jackman in The Greatest Showman, where she played Anne Wheeler, the love interest of Zac Efron's character, Phillip Carlyle. While Zendaya is taller than Zac Efron as well, their height difference did not affect the on-screen chemistry between the two former Disney stars.
In 2021, Zendaya was cast as Chani, the female lead in Dune, opposite Timothée Chalamet. Wonder what their height difference is? Not much, according to sources – according to Timothée Chalamet's IMDb bio, he's 5'10" tall which means they only have half an inch between them.
Return to TV
Zendaya returned to the medium that first made her famous – television – in 2019 via HBO's Euphoria. In the Sam Levinson-created show, she plays the lead character/narrator Rue Bennett, a high school student who struggles with drug addiction and grief from losing her dad.
Rue Bennett is the love interest of the transgender character Jules Vaughn, played by Hollywood newcomer Hunter Schafer. Do they have a height difference and who's taller? Hunter Schafer is reported to stand at 5'10" as well, so she is shorter than Zendaya by just a little. The two actors are friends in real life, having LGBTQI+ activism as their common ground.
It is through Euphoria that Zendaya gained critical acclaim for her acting. In 2020 and 2022 she won the award for Outstanding Lead Actress In A Drama Series playing Rue. Also in 2022, she was nominated twice in the Outstanding Original Music And Lyrics category for two songs she wrote for the show: All My Life, My Heart Has Yearned For A Thing I Cannot Name / Song Title: Elliot's Song and You Who Cannot See and Think Of Those Who Can / Song Title: I'm Tired.