Hollywood actor Vin Diesel is synonymous with fast cars, having starred in the "Fast & Furious" franchise. Which cars does he have in his personal collection?
Vin Diesel's car collection contains vehicles from throughout the history of motoring. He owns numerous classic American muscle cars from the 1960s and 1970s by manufacturers including Dodge, Chevrolet, and Pontiac. Diesel also owns iconic Japanese sports cars from makers such as Mazda, Subaru, and Toyota.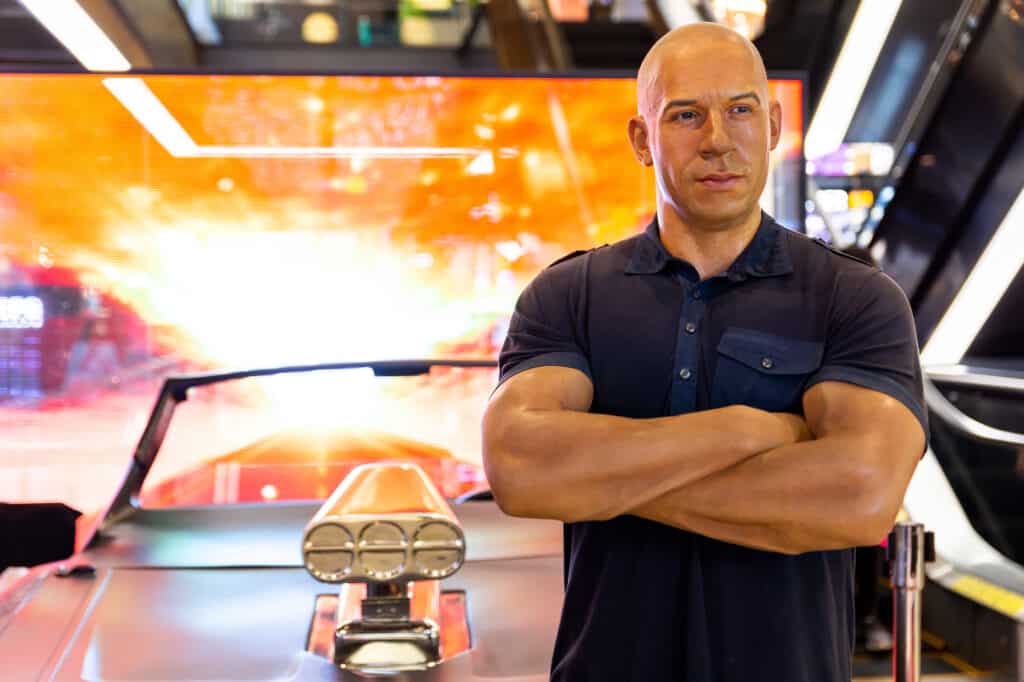 For more on Vin Diesel's extensive car collection and the origin of some of his vehicles, read on.
Muscle Cars
With a stage name like Vin Diesel, it's no surprise that the actor owns a number of classic American muscle cars from the 1960s and 1970s.
One of the most striking cars in Diesel's collection is a 1963 Chevrolet Corvette Stingray Grand Sport. The Grand Sport was a special version of the Stingray designed for racing, with the car's weight kept to a minimum and a much stiffer suspension. Vin Diesel's car is one of only 199 ever made, making it a highly collectible model.
Another classic muscle car, Diesel owns a 1966 Pontiac Bonneville. The Bonneville is one of the longest cars Pontiac ever designed and weighs more than two tons, with a 6.9-liter V8 engine. This Pontiac is one of the most iconic American muscle cars.
Vin Diesel's car collection isn't only inspired by the "Fast & Furious" franchise; one of his cars was actually featured in the film. Justin Lin, who has directed a number of films in the series, gifted Diesel a 1970 Dodge Charger R/T that Diesel's character, Dom Toretto, has driven frequently onscreen.
There are numerous other classic muscle cars in Diesel's collection, from throughout the 1960s and 1970s.
Sports Cars
Appropriately, given his role in "The Fast and the Furious", Vin Diesel owns a number of sports cars. Many of these cars originate from Japan, particularly during the 1990s.
Diesel owns a third-generation Mazda RX-7, which was named Motor Trend's 1993 Import Car of the Year. The car was one of the most popular sports cars of the 1990s and Diesel owns a rare 2-door hatchback version.
Continuing the theme of his 1990s Japanese sports cars, Diesel also owns a 1994 Toyota Supra. The late Paul Walker drove a modified orange version of the car in the original "The Fast and the Furious" but Diesel's model is less ostentatious.
The Supra has long been a popular choice in Japan and was originally a modified Toyota Celica before evolving into the iconic car of street racers in Japan. Diesel owns a fourth-generation model that can achieve speeds of up to 160 miles per hour.
Another street racing icon from Japan, Diesel owns a 2009 Subaru Impreza WRX STI. The 2009 car is one of the newest in the actor's collection, combining speed with sleek style.
Luxury Cars
While speed is at the heart of Diesel's car collection, he also has some more comfortable vehicles too. His 2010 BMW E60 M5 combines performance and comfort, looking like a four-door executive car but with 500 horsepower that can propel the car to 200mph.
He also owns a Rolls-Royce Sprinter van, which was modified by Diesel's "Fast & Furious" costar Tyrese Gibson to include all the comforts of a celebrity lounge. Tyrese has modified multiple Mercedes Sprinters to create his unique models and gave his original effort to Diesel.
The most extravagant of all Diesel's cars is his 2014 Lykan Hypersport. The car is created by W Motors, in Lebanon, and features special features such as a holographic display and gold stitching throughout.
The Lykan appeared in "Furious 7" and Diesel was so impressed that he decided to purchase one for about $4 million. When Vin Diesel purchased his Hypersport, it was one of seven in the world, making it especially rare.