When the name Vin Diesel comes up, "action hero" usually comes to mind as the actor/producer/director's most well-known movie roles feature him as one. And when we're talking about action heroes, physicality comes first in our minds. Vin Diesel's physique is a no-brainer – but what about his height? Is he shorter in real life?
For those curious as to the Chronicles of Riddick actor's height, Vin Diesel actually stands 5 feet 11 inches (1.8 m or 180 cm) tall.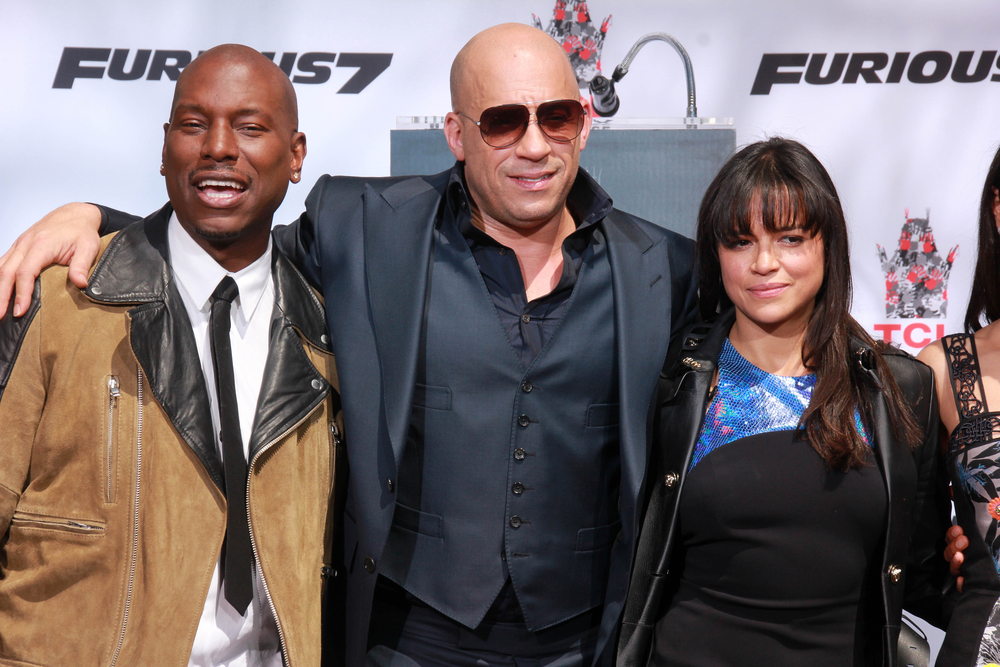 If he is able to deliver larger-than-life performances (as he has been doing for several years now), does his real height make him less of an action hero? Read on for more fast facts about Vin Diesel.
How old is Vin Diesel?
Born in 1967 in Alameda County, California, United States, the xXx actor celebrated his 55th birthday in 2022. Seeing how well-defined his body gets when he appears in movies, it seems for Vin Diesel, age truly "ain't nothing but a number." Since his birthday falls on July 18th, Vin Diesel's zodiac sign is Cancer.
What ethnicity is Vin Diesel?
This one is pretty hard to tell as Vin Diesel never knew his biological father. It's quite likely that he's part African-American from his biological father's side, but that's yet to be confirmed. From his mother's side, though, Vin Diesel has English, German, and Scottish roots.
Vin Diesel's mother, Delora Sherleen, worked as a psychologist and astrologer while is step-father, Irving H. Vincent, worked in theatre in Greenwich Village, New York City. Growing up with Irving, who is African-American, influenced Diesel deeply that "definitely" considers himself to be a person of color.
Vin Diesel was hailed by an academic to be the "the first major movie star to […] have a racially ambiguous physique." And while in the beginning he felt that his racial ambiguity held him back in his career, he's certainly brought something truly unique to the proverbial Hollywood table that turned out to be more relatable for audiences rather than alienating.
Thus far, Vin Diesel has portrayed Italian-American, Jewish, and even Cuban characters onscreen, much to audiences' delight.
Does Vin Diesel have siblings?
Many people may not know this, but the Guardians of the Galaxy actor actually has one sibling – and a twin, at that. Vin Diesel's twin brother is named Paul Vincent. Unlike his larger-than-life brother, Paul seems to like staying out of the spotlight, living his life quietly and privately.
The twin brothers differ not only in careers but in physical appearance, too (which is not very common in identical twins). Photos in this deep dive by BiographON show that "Twin Diesel" confidently sports salt-and-pepper hair and a beard, unlike his brother who is completely bald and clean-shaven. 
One other lesser-known fact about Vin Diesel is that he has a step-sister, Samantha Vincent. Samantha is the daughter of Irvin Vincent, the twins' step-father, from a previous relationship. Mark and Paul grew up not having a relationship with their biological father, and Vin Diesel has openly shared that he considers Irvin to be his true dad.
Is Vin Diesel married?
Based on our research, it looks like Vin Diesel is not married currently and was never married before. He, however, is in a long-term committed relationship with his partner of more than a decade, Paloma Jiménez. 
Not much is known about the lady whom everyone sees as "Vin Diesel's wife." Unlike several other celebrity wives/girlfriends, Paloma has always been low-key, letting her longtime partner take all the public attention. According to Us Magazine's deep dive, Paloma was born in Mexico and that she and Vin Diesel have a 16-year age gap.
Does Vin Diesel have kids?
He may not be married, but he's definitely a family man. Vin Diesel has three kids with his partner Paloma Jiménez: Hania Riley, Vincent, and Pauline. In a 2017 interview with People, the on-screen tough guy admitted that his kids drive him to tears a lot, but in a good way.
Hania was born in 2008 and is in her teenage years as of 2022. Her action hero dad affectionately calls her "Alpha Angel." His son Vincent came along two years later (in 2010) and then in 2015, Pauline, his youngest, joined the Sinclair family. Pauline was named after the late actor Paul Walker, who was Vin Diesel's good friend and co-star in the Fast and Furious franchise.