Mark Sinclair, professionally known as Vin Diesel, is an American actor and filmmaker, most popularly known through his role as Dominic Toretto in the "Fast and Furious" franchise. He is one of the world's highest-grossing actors and has earned commercial success across most genres, including comedies such as "The Pacifier", "Find Me Guilty" and "Bloodshot".
As most people can probably tell, Vin Diesel needs to maintain his physique for almost every role he has taken on the big-screens. Because of this, Vin Diesel's daily routine consists of a strict diet, workout routine including weight lifting and cardio, supplements, and self-care.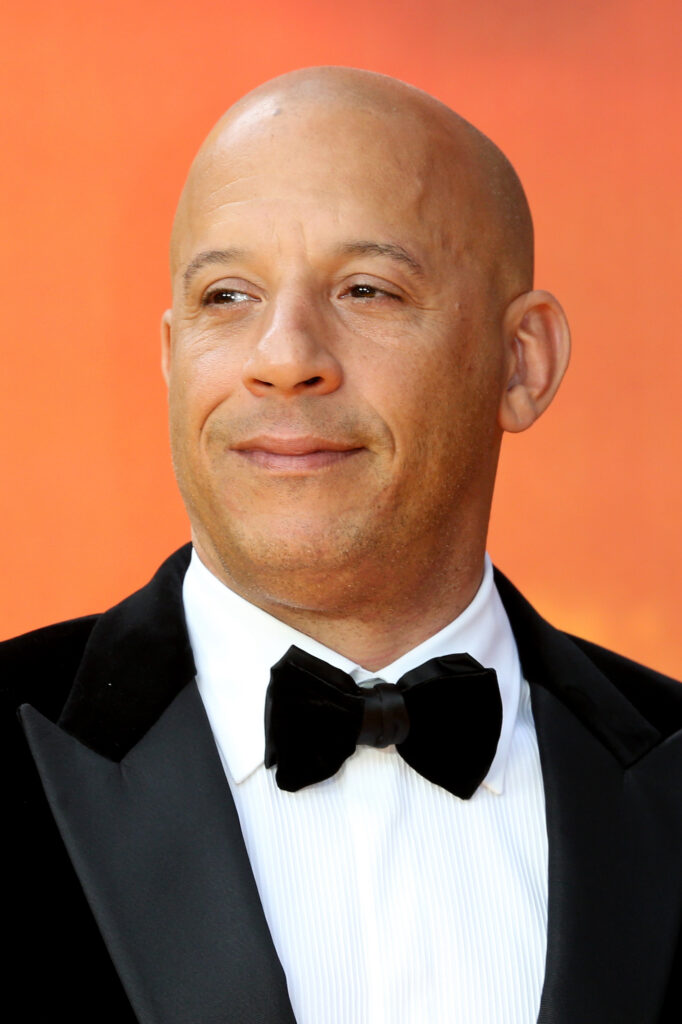 Vin Diesel has maintained a strong physique and incredible body shape for every role he has taken on throughout the years. Along with being a great actor, he is said to also be cast in films for his looks and strength.
Vin Diesel's Career in the Film Industry
Vin Diesel was born in Alameda County, California, and developed an interest in performing at an early age. His stepfather was a drama teacher and this sparked Vin Diesel's passion for the arts.
He first started acting at seven years old at the Theatre for the New City and has stated in interviews later on in his career that even as a kid he knew that he wanted to make it as a movie star.
Throughout his teenage years, Diesel continued to act in theatrical productions along with becoming a bouncer at clubs. He stated that his time working as a bouncer helped with his "manliness" and "toughness", because of how many fights he would get into during a night, which prepared him later on in various film performances.
On his days off from being a bouncer, he would spend time auditioning for various roles, as well as attend New York's Hunter College as an English major.
After some time, Vin Diesel made the decision to drop out of college in order to create his first short film called "Multi-Facial". He wrote the entire movie himself, as well as directed, produced, and starred in it.
The movie was screened at the Canes Film Festival in 1995, which helped launch his career. He then decided to continue on the path of creating movies and in 1997, his second film, "Strays" was screened at the Sundance Film Festival.
Famous director, Steven Spielberg, was interested in Vin Diesel's work and tailored the movie he was working on, "Saving Private Ryan" to have a featured part for him. Before he knew it, the feature in Steven Spielberg's film brought a number of big-opportunities his way.
In 2000, Diesel was cast for a role in the science-fiction thriller, "Pitch Black", along with "The Chronicles of Riddick" and "Riddick".
Soon after, Vin Diesel found himself part of "The Fast and Furious" series which would later turn into the era's most popular franchises. He portrayed the street racer character, Dominic Toretto.
In 2005, Vin Diesel wanted to expand his career into the comedy genre and starred in "The Pacifier". However, his popularity in "The Fast and Furious" led him back to the action series.
Diesel began to voice the tree-like being of Groot in "The Guardians of the Galaxy" in 2014, as well as in the "Avengers: Infinity War", "Avengers: Endgame" and "Ralph Breaks the Internet".
The Actor's Insane Workout Routine and Lifestyle
Vin Diesel has starred in a number of films that portray him as a tough, strong character with a built physique and a sense of intense vigor. With this portrayal, Diesel needs to maintain a strict workout routine, as well as a balanced diet.
Vin Diesel still has a number of projects on his hands, which means he's on set filming for long hours at a time. He makes time for the gym five days a week, along with yoga or pilates the other two days.
He also ensures to take in enough resourceful carbs, lean proteins, fruits, veggies, and water to fuel his body for his intense workouts. Diesel also avoids processed foods and tends to stick to natural food.
Diesel also takes Primobolan, Winstrol, HCGenerate ES, Cardarine, N2Guard, and Ostarine as additional supplements to fuel his major gains.
As of 2020, Vin Diesel's net worth is around $175 million and his successful career is definitely due to his balanced lifestyle of workouts, eating well, maintaining a social life, and enough work to keep his career alive and growing.