It seems as though Andrew Cuomo wears many hats: the American politician is the 56th governor of New York, a published author of three books, an Albany Law School J.D lawyer, and a father to three children. He is a man of many accomplishments, but how do his siblings compare?
Andrew Cuomo has four siblings. He has three sisters — Margaret, Maria, and Madeline — and one brother named Chris. Each of the five Cuomo children is mega-successful in their own rights and highly respected in their respective fields.
While Andrew may be the most well known of the famous family, thanks to his stance on various hard-hitting issues and his leadership style, it's safe to say that his siblings hold their own. To find out all you need to know about the five Cuomo kids, keep reading.
Who Is Andrew Cuomo?
Andrew is the second eldest child in the Cuomo clan and was the first son of Matilda Raffa Cuomo and the late former Governor of New York, Mario Cuomo. He was born on 6 December 1957 in Queens, New York City.
He has not only enjoyed a long and prosperous career in politics but is also the founder of Housing Enterprise for the Less Privileged (HELP USA) and has authored Crossroads: The Future of American Politics, All Things Possible: Setbacks and Success in Politics and Life, as well as American Crisis: Leadership Lessons from the COVID-19 Pandemic.
Andrew graduated from St. Gerard Majella's School, Archbishop Molloy High School, Fordham University, and Albany Law School. He is the father to three daughters Cara Ethel Kennedy-Cuomo, Mariah Matilda Kennedy-Cuomo, and Michaela Andrea Kennedy-Cuomo.
The Governor of New York has been praised for his response to the Coronavirus. He also presided over Billy Joel's wedding, which is not something a lot of people can say they've done.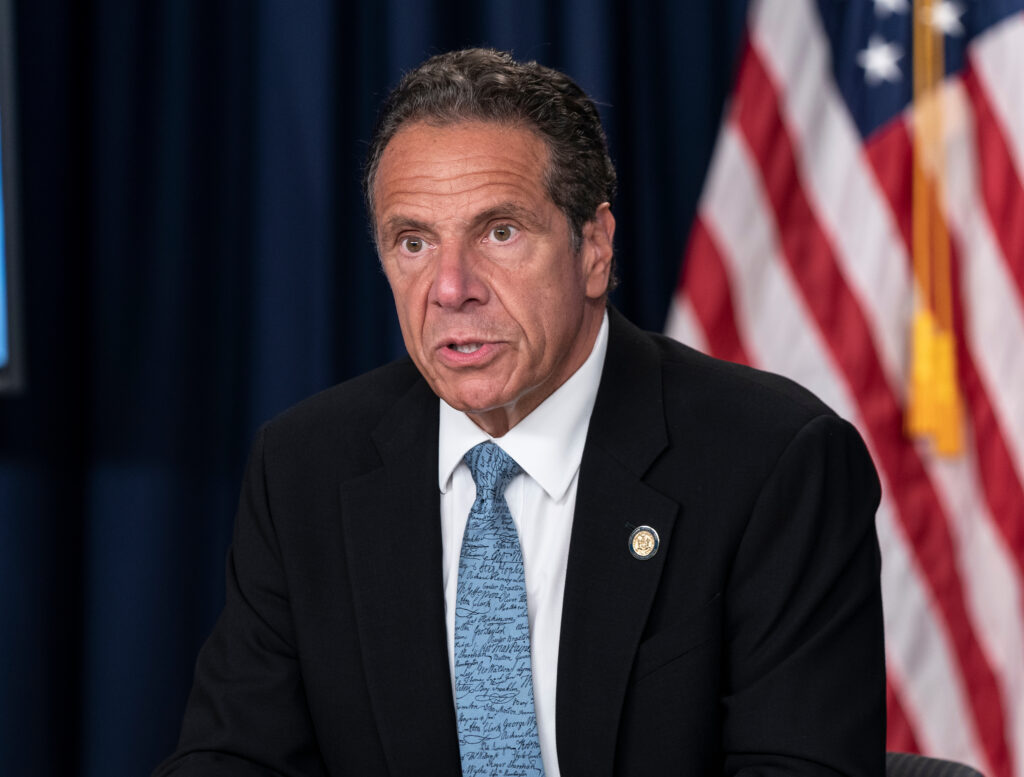 Who is Margaret Cuomo?
On 29 March 1995, Margaret Cuomo was born in New York City. Being Andrew's big sister is not her biggest accomplishment — far from it. Margaret is a board-certified radiologist, philanthropist, advocate, and health blogger.
The mother of two is also the author of A World Without Cancer: The Making of a New World and the Real Promise of Prevention, founder of The Italian Language Foundation, a WebMD contributor, a member of the Huffington Post's Medical Review Board, and a member of the Princeton University Advisory Council.
Margaret graduated from The Mary Louis Academy and St. John's University. To top it all off, she has been awarded an M.d degree from Brooklyn's SUNY Downstate Medical Center as well as an honorary Doctor of Science degree from Dowling College.
Who is Maria Cuomo?
Maria Cuomo-Cole was born in 1960. The third-born Cuomo child decided not to follow in her brother's political footsteps but instead pursued a career in film.
She is the owner of Cuomo Cole Productions and was the executive producer of the Emmy Award winning documentary called The Invisible War. Maria also serves as chairwoman of Help USA, which is a charitable foundation founded by her big brother.
Maria is married to famous New York fashion designer Kenneth Cole, with whom she shares three children.
Who is Madeline Cuomo?
Next up we have Madeline Cuomo, the last-born daughter of the Cuomo family. Madeline attended and graduated from Albany Law School and is a practicing attorney who specializes in matrimonial law.
Unlike her siblings who all revel in the spotlight, Madeline keeps to herself for the most part. Other than the fact that she married her high school sweetheart, Brian John O'Donoghue in 1993, not much is known about her private life.
Who is Chris Cuomo?
And last but certainly not least is a face that watchers of CNN may recognize. Christopher Cuomo, fondly referred to as Chris, is the baby of the bunch who was born on 9 August 1970.
Much like his older siblings, Chris is highly educated. On his long list of academic achievements are his attendance at the Immaculate Conception School, The Albany Academy, Yale, and Fordham. The host of Cuomo Prime Time is a licensed attorney and, following in his big brother's footsteps, has also earned his Juris Doctor.
Chris has won numerous awards for his journalistic skills including a News Emmy and a Polk and Peabody award, along with bagging himself multiple Emmy Award nominations. He is married to Cristina Greeven and is the father of three children.