Most politicians have a pretty extensive educational background, both Obamas are lawyers and even Donald Trump has a Bachelor's degree. So what about the Governor of New York, Andrew Cuomo?
Andrew Cuomo went to Fordham University in New York City and then to Albany Law School at Union University, New York. He has a Bachelor of Arts and his Juris Doctor degree. This led to him entering into politics and eventually becoming the Attorney General of New York and Governor.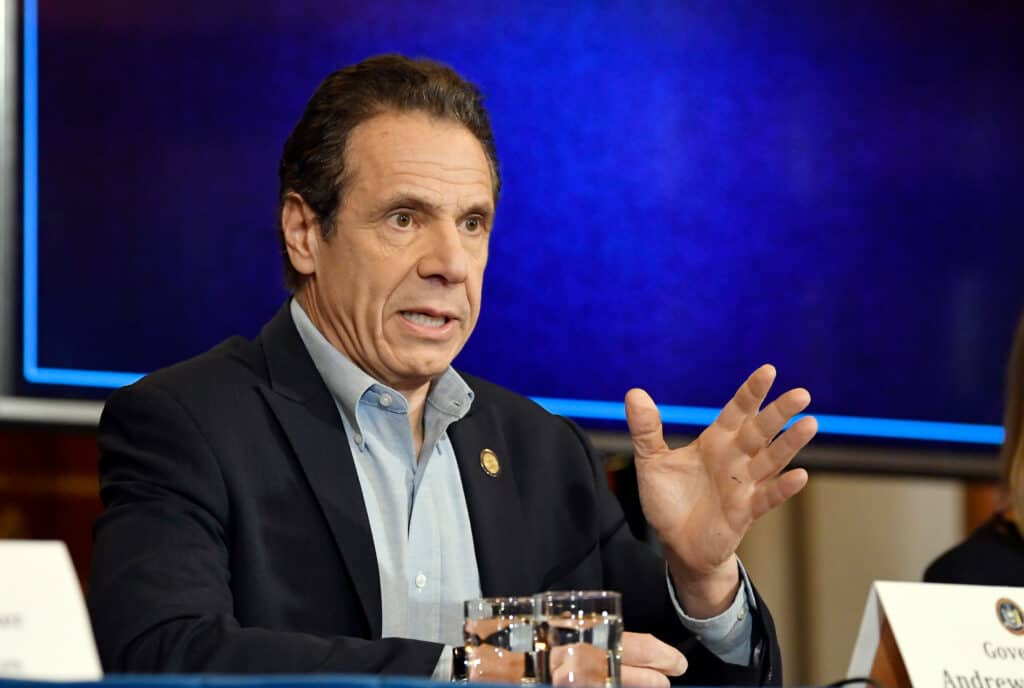 Discover more below about how Andrew Cuomo entered into politics and how he has created change in New York.
How Andrew Cuomo Entered Into Politics?
You may not know this but Andrew Cuomo has had roots in politics since he was a teenager. His father is former Democratic Governor of New York, Mario Cuomo who held the role for three terms.
When Andrew was 18-years-old his father became the 57th Secretary of State of New York. Before that, Mario Cuomo was also a lawyer and former professional baseball player for the Pittsburgh Pirates farm team the Brunswick Pirates.
After a severe concussion that hospitalized him for six days, Mario Cuomo gave up his baseball career and made the decision to complete his Bachelor's degree at St. John's University before attending St. John's University Law School.
Mario graduated at the top of his class, however, due to the mass racism towards Italians in New York at the time, he applied to over 50 law firms before being able to secure a job. In 1974 he left the firm and entered the world of politics.
Interestingly, Mario Cuomo turned down the opportunity to run as the Democratic presidential nominee in 1988 and 1992. He also turned down the opportunity to be appointed to the Supreme Court.
Andrew Cuomo decided to follow in his father's footsteps although he did attend a different University for both his Bachelor's Degree and J.D. When he had graduated from Law School, Andrew did things a little differently though; he immediately entered into the world of politics.
With an already well-connected father who was Governor, Andrew first worked as campaign manager for Mario in the 1982 election and then as one of the governor's staff. It was in this role that he worked for only $1 a year.
It was Mario Cuomo who instilled in Andrew the belief that government could make a change and do justice. Something Andrew has since done as the Attorney General for New York and the Governor.
Watch the below documentary from WMHT to see highlights from Andrew Cuomo's first two terms as Governor of New York.
Andrew Cuomo's Vehicle for Change
Cuomo's father really had an impact on him and even though he passed away in 2015, he continues to be an inspirational figure in Andrew's life. In an Instagram post remembering his father in 2021, he said "He inspired me and a generation of Americans with his dedication to public service and steadfast commitment to doing the most good for the most people."
His father was Governor through the economic turmoil of the 1970s in the United States and he still managed to greatly improve life for citizens of the state. He also faced and overcame adversity in his day and that has been a huge inspiration for Andrew.
So what change has Andrew Cuomo made in New York state?
Well, he has fought for a lot of equality in the state. One of the very first things he did when he took office in 2011 was to push forward the Marriage Equality Act. It was passed in June that same year and made same-sex marriage legal in the state.
He has also enacted a plan that will eventually result in the minimum wage increasing to $15 an hour in New York state. This raise in pay is happening over a multi-level period.
Andrew Cuomo has also reduced taxes on the middle class in order to help improve the income gap and also started offering free college to middle-class New York residents.
The free tuition program is for families who make an income of up to $125,000 a year and is available for those who attend two-year or four-year programs at State University of New York or the City University of New York.
And, these are just a few of the huge changes that Andrew Cuomo has made in New York State in his three terms as governor.