Born on December 6, 1957, Andrew Cuomo was a prominent politician and attorney in the United States. He was elected as the 56th governor of New York in 2011 and served in that position until 2021. His father, Mario Cuomo, was a former governor of New York and a lawyer. His mother, Matilda Cuomo, worked to help women and children. Both of his parents were Italian, and his mother was an American activist who advocated for the rights of mothers and children.
Andrew Cuomo's salary is $225,000 annually.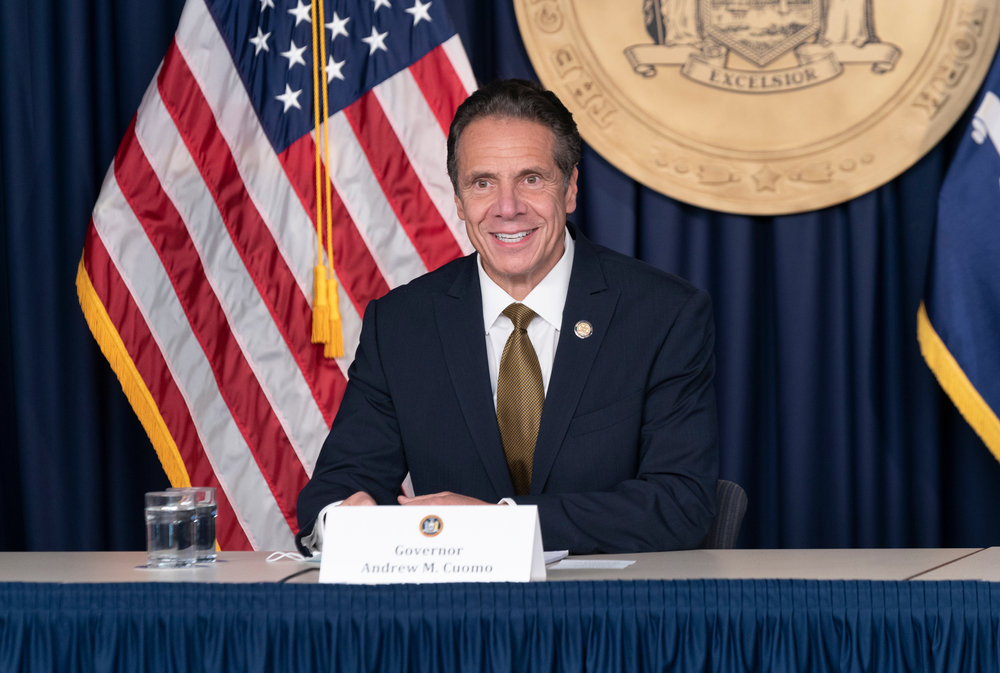 Let's find out more about his net worth and governorship career.
Andrew Cuomo's educational background
Cuomo received his elementary education at St. Gerard Majella's School in 1971 and his secondary education at Archbishop Molloy High School in 1975. He attended Fordham University and then Albany Law School to earn a Bachelor of Arts degree in 1979 and a Juris Doctor degree in 1982.
What was Andrew Cuomo's salary?
As Governor, he received a salary of $225,000 per year from the state. His salary was among the highest compared to the remuneration provided to his contemporaries in the Governor's position.
However, the vast majority of his earnings came from the sales of his books. The gains he made from his books' sales are regarded as the most profitable source of income he has ever had, which amounted to almost $5 million in all.
Was Andrew Cuomo the first governor in New York to legalize same-sex marriage and the use of cannabis?
In 2011, while Andrew Cuomo was serving as Governor of New York, he signed the Marriage Equality Act into law, making same-sex marriages legal.
In addition, he was the one who signed the Compassionate Care Act in 2014, which legalized the use of weed for medical purposes, and the Marijuana Regulation and Taxation Act in 2021, which legalized the use of marijuana for leisure purposes.
Who was Andrew Cuomo's father?
Andrew Cuomo began his political career as his father's campaign manager during the contest for Governor of New York in 1982. Mario Matthew Cuomo was an American politician and lawyer who served as the 52nd Governor of New York. His tenure as Governor spanned from 1983 to 1994.
Mario Cuomo served as New York's Lieutenant Governor from 1979 until 1982 and New York's Secretary of State from 1975 until 1978. He was well-known for his comments on social issues and left-leaning political opinions.
When exactly did Andrew Cuomo step down as Governor?
Cuomo tendered his resignation from the government in 2021 due to the allegations of sexual misconduct against him. During his time in office, it was discovered that Cuomo had sexually harassed at least eleven different women.
However, many of his fans believed that he was wrongly accused.
How did Andrew Cuomo's career end?
On December 13, 2020, Cuomo's former staffer, Lindsey Boylan, presented charges of sexual harassment against him. She alleged that Cuomo aggressively kissed her on the mouth in 2017 while they were traveling together.
On February 27, 2021, Cuomo was additionally accused of sexual harassment by Charlotte Bennett, who worked as his executive associate at the time. Bennett's accusation came on the same day as the previous one. She stated that he had asked her about her sex life on multiple occasions, which she found to be troubling, and that he was always interested in dating younger women, particularly ladies under the age of 22.
Ann Ruch met Andrew Cuomo for the first time in September 2019 at a wedding. Before that, she had a favorable impression of him, but the Governor's actions on that day sent shivers down her spine. She alleged that Cuomo had sexually harassed her and inappropriately touched her bare lower back.
The claims against Cuomo continued when a fourth woman named Ana Liss alleged that Cuomo aggressively kissed her hand and indecently handled her. Liss described her interactions with Cuomo as unwanted attention and a sexually hostile work environment.
She also described the work environment as being sexually hostile. In addition, she claimed that while working in the Executive Chamber, she was subjected to a toxic, mentally hostile, and intimidating atmosphere.
When he was Secretary, Karen Hinton was Andrew Cuomo's consultant at the United States Department of Housing and Urban Development; she claimed that in 2000, he inappropriately hugged her in his hotel room and inquired about her love life.
Did Andrew Cuomo ever go to prison for the allegations made by these women?
According to a report by the state attorney general, Letitia James, Andrew Cuomo sexually assaulted or inappropriately touched eleven women. However, Andrew Cuomo was never arrested or sentenced to jail for this misconduct.
Was Andrew Cuomo the longest-serving Governor?
When he left office, he held the record for having the longest tenure of any governor in New York still serving.