How many songs would you expect an artist producing records for over 40 years to release? When you are a songwriter as prolific as Elton John that has been writing and performing for the better part of your life, you're going to have built up a sizable catalog.
Elton John, since beginning recording songs in 1969, has recorded over 450 songs. His library of music consists of more than 40 albums and 120 singles, spanning a variety of genres.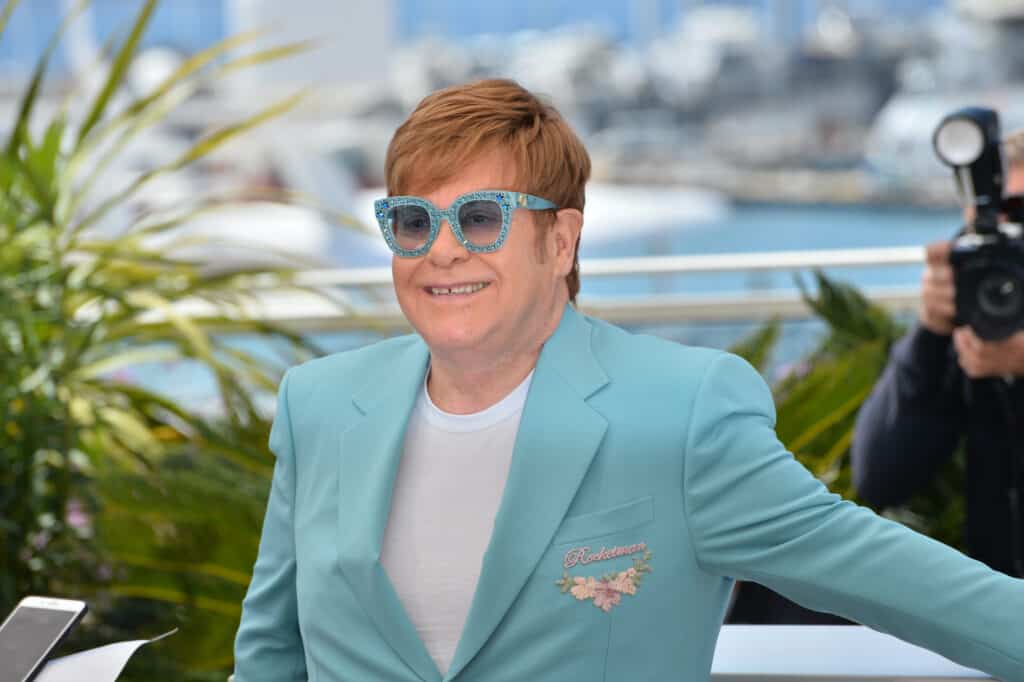 Even the most devout of Elton John fans might have a hard time naming each and every one of those albums, let alone the individual songs themselves. It's no wonder he's one of the most respected artists in the business, with a wealth of experience that puts many other musicians to shame.
How Long Does Recording That Many Songs Take?
Rome wasn't built in a day, John has had a long time to build up to that astonishing number of records. Not only did he start early, but he's been solidly making music since before his first track had even graced the airwaves.
Although you might not think it with how current and relevant he managed to stay with his musical style, John has been recording since 1969, his first song that dropped for the public to enjoy was "I've Been Loving You".
The Road to 400
After his debut release, John's long road as a songwriter has been marked by more than just the accolades, fame, and his own share of drama. As with any true artist that seeks to develop their craft further, John has explored multiple styles on his road to the big 400.
His technical proficiency on his staple instrument, the piano, has lent itself well to being able to explore different genres of music. Not only for records, either, but John has also been a part of composing a multitude of soundtracks and musical soundscapes for projects such as movies.
Songs That Stand Out
If you had to pick out one song from the sea of greatness that is John's discography, there are likely a few frontrunners that stand out as obvious choices. Songs like "Goodbye Yellow Brick Road", songs that many consider as career-defining tracks, are commonplace in the musical compendium of Elton John.
Perhaps it could be "Rocket Man", the song that has now come to be seen as a cornerstone of his collection. It's such a legendary song now that it was even the first and most appropriate choice for the title of the biographical movie which followed the course of his life.
Another hot pick for a song that made its mark amongst the rest is "Don't Go Breaking My Heart". A duet performed with Kiki Dee, this track would actually be his first to reach a high position in the charts.
It successfully reached a number 1 spot in both the UK and the US, as well as multiple other markets, proving John's brilliance to the world in a far more definable way.
An Experienced Collaborator
Other than his chart smashing success duet with Kiki Dee, John has long enjoyed collaborating with other artists, even from genres far outside of his own typical sound. One of the most famous instances is definitely his duet with George Michael.
The song "Don't Let the Sun Go Down on Me" was another number one hit that John had the pleasure of working on, showcasing that not only does he have tremendous talent alone, but that he can lend that same talent to the right style of song.
An example of one instance working with someone far outside of his usual genre, John worked together with none other than the Prince of Darkness himself, Ozzy Osbourne. The result was a memorable power ballad.
In more recent memory, he also worked together with the often experimental and avant-garde Gorillaz. Known for their electronic and hip-hop classics, you might not think that they are a fit for John's relatively more traditional style piano and vocals.
It would be a good match, however, with John praising the creativity and experimentation of the Gorillaz co-founder Damon Albarn. With John's clear interest in an ever-expanding world of music, who knows what number his final song count will end up on.