Elton John is an English singer, songwriter, and music composer that has more than 30 albums and has sold over 300 million records, making him one of the best-selling music artists of all time. He has numerous singles on the top charts in both the US and the UK and has received five Grammy Awards, five Brit Awards, two Academy Awards, two Golden Globes, and even a Disney Legends Award.
Elton John has a number of homes scattered throughout different countries, although his primary residence is in Windsor. The home, which he refers to as "the hub" was purchased by Elton in 1974 for $500,000, which now equates to over $5 million.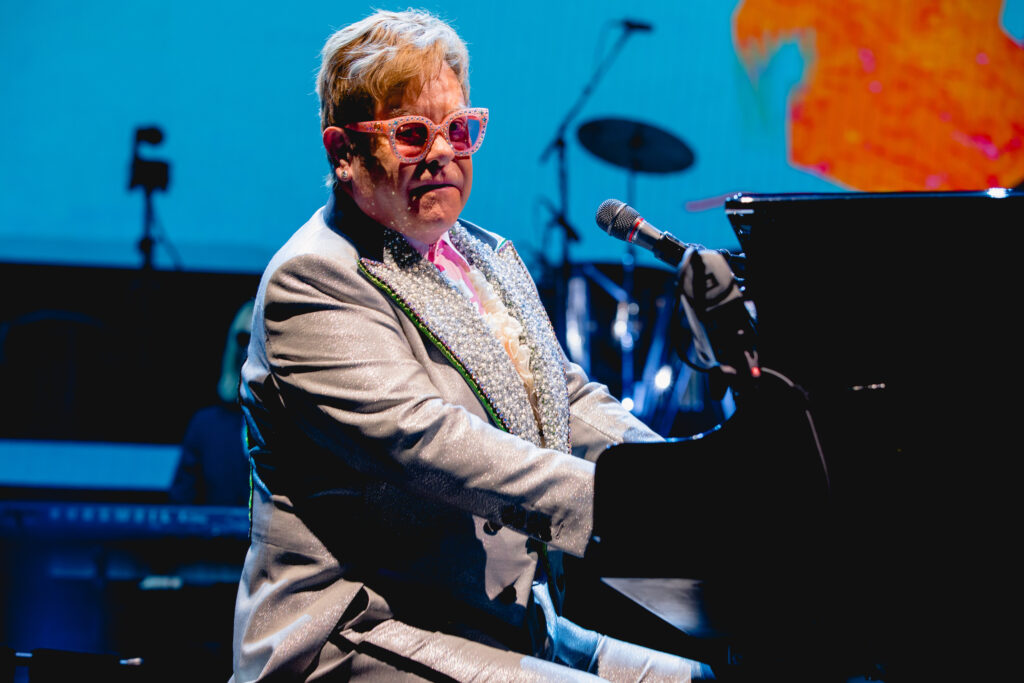 The artist has reached massive success over the many decades of his career, allowing him to reside pretty much wherever he wants. Elton John has homes all over the world including the United States (Beverly Hills, Los Angeles, Atlanta), France, England, and Italy.
Elton John's Music Career
Elton John was born in Pinner, England in 1947 as Reginald Kenneth Dwight and was an only child. His father was a Royal Air Force squadron leader and his mother was a big fan of music and oftentimes brought home new records for Elton John to listen to.
He was introduced to music at a young age and actually taught himself how to play the piano at just four years old. When he was eleven years old, Elton won a scholarship to the Royal Academy of Music in London for a youth program.
Elton frequently clashed with his father and after the divorce of his parents when he was a teenager, Elton would feel pressured to stop pursuing music due to his father's dismay. He loved early rock and roll music and wanted a music career.
Elton John ended up not listening to his father and dropped out of school at 17 years old to further his dreams. He began to play with a music group called Bluesology, before getting a job as a songwriter for Liberty Records in 1967.
Ecstatic to get the job, he teamed up with lyricist Bernie Taupin who would become one of his closest friends. The duo wrote songs for other artists under the DJM label the following year, and Elton John got his first trial as a singer for their 1969 album, "Empty Sky".
The album ended up not reaching a big audience as they had hoped, but Elton John continued to write his own music.
His singles, including "Crocodile Rock", "Bennie and the Jets", "Island Girl and "Your Song" turned into number one hits. He then decided to release albums, "Goodbye Yellow Brick Road" in 1973, along with "Rock of the Westies" in 1975, which turned out to be top sellers.
Elton John stood out to the crowd because of his unique fashion sense, over-the-top costumes, and fabulous persona. When everyone in the genre was the same, Elton John added an elaborate character into the mix.
He began to get ridiculed after he announced his sexuality and took some time off of making music. When the controversy of him coming out as bisexual died down, he made a return to music in 1979 with an album called "A Single Man".
Throughout the next few decades, Elton John continued to make music and reach major success on charts. His fans love the artist's fun personality and style on stage.
The Artist's Large Real Estate Portfolio
Elton John has reached a high level of success throughout his music career, building his net worth to be around $500 million. With this high net worth, Elton has expanded his real estate portfolio to span over a number of different places including the US, England, France, and Italy.
Elton John's 20-acre Beverly Hills home was purchased by the artist in 2015 for $32.6 million. The estate features a movie theatre, wine cellar, game room, gym, massive garage, and over three stories of living space.
Since the Beverly Hills home was not enough for him, Elton John also owns a home in Los Angeles which he purchased for $7.2 million. It features 5,000 square feet of living space, along with a very open floor plan, an astounding colorful art collection, and extravagant furniture that screams Elton John in every aspect.
Elton John seems to enjoy "southern hospitality" with his condominium in Atlanta which includes 12,000 square feet of living space spanning 6 units of a high-rise building.
Elton owns an apartment in Venice, Italy which has beautiful views of San Marco, and although not much is known about this home, he spent his honeymoon here after marrying in 2014. His home in Nice, France is a lavish "summer house" for the artist and has been transformed to fit his flamboyant style.
Lastly, Elton John spends most of his time in his primary residence in Windsor. It has a classic European villa aesthetic and describes it as being "tastefully over the top".