Since the first Star Wars film was released in 1977, the entire franchise has been a massive money-making success. When George Lucas put the rights to the famed space legacy up for sale, there was mixed reaction on what this could mean for the beloved films.
George Lucas sold the Star Wars for $4.05 billion to Disney on October 30, 2012. The acquisition was not just for Star Wars but for George Lucas' production company Lucasfilm. Since the sale of the famed franchise, Lucas has stated that the entire decision was painful, however, he wanted to focus on enjoying raising his daughter instead of making films.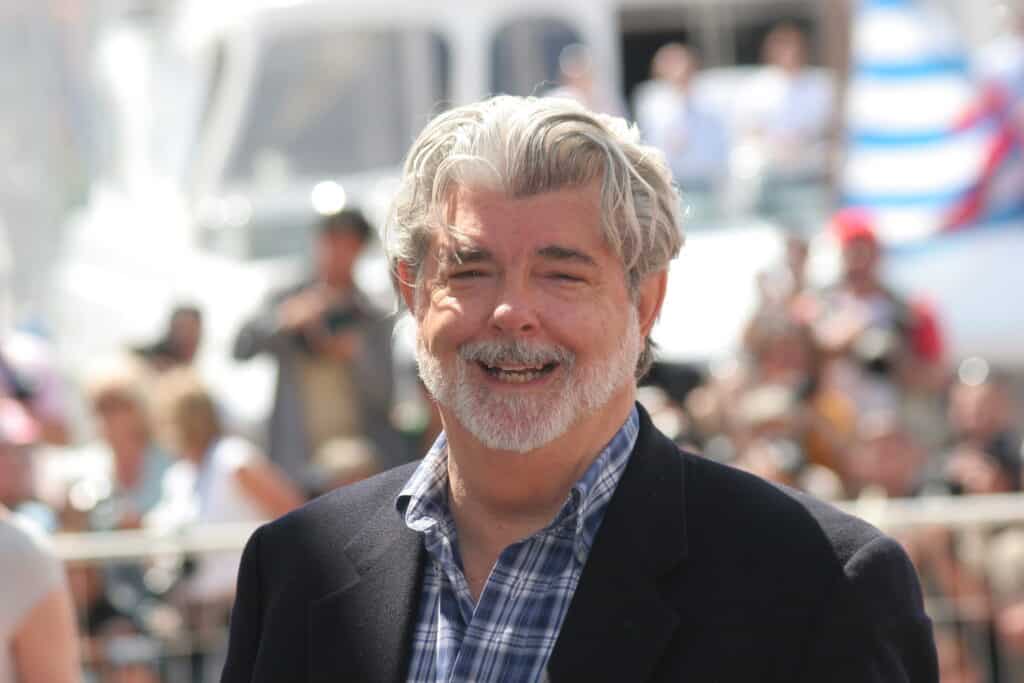 Scroll down to read more about what Disney got in the acquisition of Lucasfilm and how George Lucas has felt about the acquisition over the years.
What Did Disney Get When They Bought Lucasfilm
When Disney purchased Lucasfilms for $4.05 billion they got more than just the Star Wars film rights. They acquired the characters and options to basically pump out whatever they want under the Star Wars name.
Immediately after the acquisition, Disney's CEO Robert Iger said that "our long term plan is to release a new Star Wars feature film every two to three years." This was on top of the already planned release of Star Wars Episode VII: The Force Awakens.
Disney has done exactly that since obtaining Lucasfilm in 2012. Not only did Disney put out Episodes VII through IX, but they also made Rogue One: A Star Wars Story, Solo: A Star Wars Story, and the television series The Mandalorian to name a few.
While Lucasfilm produced other movies like Indiana Jones, the business of what is and isn't included in acquisitions can be confusing and tricky. Disney didn't end up getting the rights to Indiana Jones outright they had to settle a distribution and marketing agreement.
In fact, it was Paramount Pictures that owned the rights to that franchise, otherwise, it's likely Lucas would have scored an even bigger payout for selling Lucasfilm. His deal wasn't the biggest acquisition payout Disney has made either.
In fact, Disney paid $19.7 billion to acquire Capital Cities/ABC in 1995. Lucas' deal is the fourth highest in the history of Disney beating out the $3.96 billion that the entertainment monopoly paid for Marvel Comics in 2009.
George Lucas' Thoughts on Selling Lucasfilm
When George Lucas sold Lucasfilm in 2012, he was given a payout of approximately $2 billion in cash and received 40 million of Disney's shares at closing the day the acquisition was announced. He hit the jackpot.
George Lucas's comments at the time of the acquisition were that he was confident that Lucasfilm and Star Wars will flourish and live on with its new home at Disney. However, his comments have changed over the years and it seems he might not be all too happy with the direction Disney has taken with the franchise.
In a 2015 interview with Charlie Rose, Lucas seemed to be about to fly off the handle when talking about how painful it was for him to sell the franchise. He said "I sold them to the white slavers that take these things and, and …"
Lucas abruptly cut himself off before continuing the comment. He is definitely well aware of the power that the entertainment juggernaut holds within the industry.
You can watch the full interview George Lucas did with Charlie Rose in the below video.
In the interview, he had been trying to express that he needs to let go as he had given up his stake in the franchise. But he also expressed his disappointment in the direction they took, apparently discarding his entire idea and writing for the sequels.
In an interview with author Paul Duncan for Duncan's book The Star Wars Archives: Episodes I-III 1999-2005, George Lucas expresses that he gave up the films because he didn't want to spend the next 10-years working. He wanted to enjoy his daughter's childhood.
However, he did point out that giving up something he had worked on for forty years was painful. He stated, "I thought I was going to have a little bit more to say about the next three because I'd already started them, but they decided they wanted to do something else."
In the end, Lucas said things don't always go the way you want them to. This also left us wondering how exactly Episodes VII through IX could have looked if George Lucas didn't sell the franchise to Disney.