The filming industry has produced many millionaires, but only a few reach billionaire status. Is George Lucas among them?
George Lucas is considered innovative in the filming industry, as he has founded various companies, like Lucasfilm, LucasArts, and Industrial Light and Magic. This allowed him to reach a net worth of $10 billion, putting him among the wealthiest persons in the entertainment industry.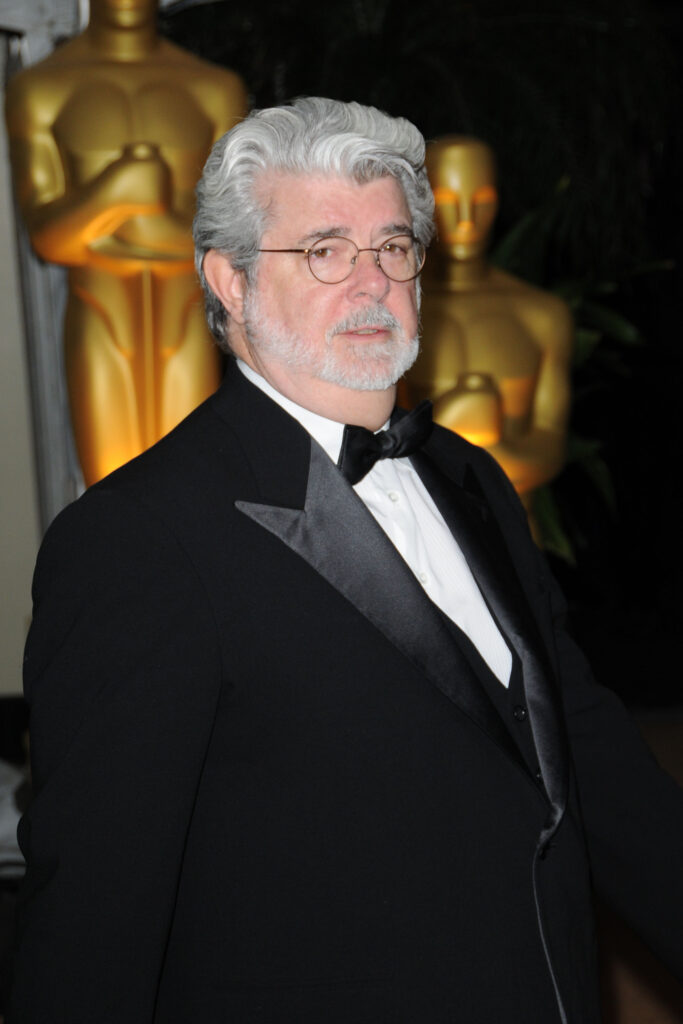 Who Is George Lucas?
George Lucas was born on May 14, 1944 to George Walton and Dorothy Elinore Lucas. He was the only son among three daughters.
George Lucas was interested in comics and sci-fi and enjoyed watching the Flash Gordon series. But, before he was inspired by filmmaking, he was a race car fanatic and frequently raced around underground circuits during high school.
He was so interested in race car driving in his youth, but his career would end when he was involved in an accident on June 12, 1962, a few days before his graduation. This event would change his career path forever as he developed an interest elsewhere.
He left home to attend Modesto Junior College, where he met John Plummer, whom he started shooting events with.
Ultimately, his interest in filming grew. When he received a recommendation from John Plummer to attend the University of Southern California and met Haskell Wexler, his filming career began.
At this point, George Lucas's career had taken a different path so let's see where his choices led him.
George Lucas' Career
While he was at USC, he met people like Steven Spielberg, Randal Kleiser, and many others. In school, he made numerous short films, like Look at Life, Herbie, The Emperor, and many others. Eventually, his filming skills grew, and he soon graduated with a Bachelor of Fine Arts degree in 1967.
During that same year, he began working for Verna Fields for the United States Information Agency. While there, he directed Electronic Labyrinth: THX 1138 4EB. He was also sponsored by Warner Bros to observe and work on the film Finian's Rainbow (1968).
He met Marcia Griffin, and in 1969, he was one of the camera operators in the rolling stones concert film, Gimme Shelter. In the same year, he co-founded the American Zoetrope studio with Coppola to give filmmakers more wiggle room from Hollywood's studio system. He used the studio to adapt his Electronic Labyrinth, but after its lack of success, he made Lucasfilm and directed American Graffiti.
In 1977, he released the iconic movie Star Wars, through the approval of Alan Ladd Jr, and it was a dramatic success, quickly becoming the highest-grossing film of all time. It brought Lucas hundreds of millions from the project, and its sequels raked in even more money and brought fame to his name.
He also became a screenwriter and story writer. He made movies like Twice Upon a Time, More American Graffiti, Ewoks: Battle for Endor, and many others.
During the theatrical run of Star Wars: Return of the Jedi, he took a hiatus from movie production, citing various reasons such as his divorce with Marcia Griffin, cash flow difficulties, and other factors.
Later in 1983, Lucas and Tomlinson Holman made the THX audio company, and LucasArts. In 1993 he began creating movies again, taking a semi-retirement in 2012.
George Lucas's Accomplishments
He received his Life Achievement Awards on June 9, 2005. In 2008, The Discovery Channel named him one of the 100 Greatest Americans. He was also inducted into the Science Fiction Hall of fame in 2006.
In 2009, he became one of 13 California Hall of Fame inductees in the yearlong exhibit done byThe California Museum. He also served as Grand Marshal for the Tournament of Roses Parade and made the ceremonial coin toss at the Rose Bowl.
He was awarded the National Medal of Arts as well by Then-President Barack Obama for his contributions to American cinema in 2013. He received Honorary Membership of the Society of Motion Picture and Television Engineers in 2014.
In August 2015, Lucas was inducted as a Disney Legend. He was then an honoree at the Kennedy Center Honors on Dec. 6.
In 2021, coinciding with Lucasfilm's 50th anniversary, an action figure of Lucas in stormtrooper disguise was released as part of Hasbro's Star Wars: The Black Series.
George Lucas's Net Worth
Being an influential figure in the entertainment world has perks and benefits. Considering factors like his Star Wars franchise, which was sold at about $4 billion, and his other companies, he has an estimated net worth of $10 billion.