George Lucas, an established movie director, screenwriter, and producer, is most well-known for directing Star Wars and writing Indiana Jones. Yet, one question remains less clear, what was Lucas' first movie?
American Graffiti is known to be George Lucas' first feature-length film, which was first aired on August 11, 1973. Lucas directed and co-wrote American Graffiti, a coming-of-age movie that became an international success.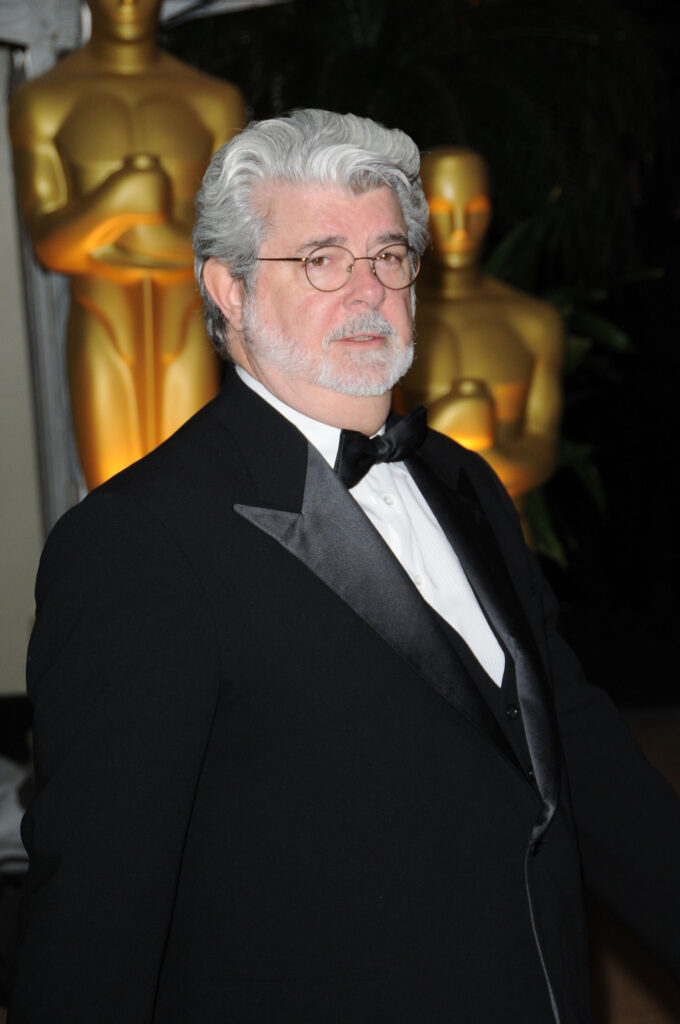 Continue reading to find out more about George Lucas's inspiration for American Graffiti, as well as some details of the movie.
George Lucas' Early Life
George Lucas was born in Modesto, California on May 14, 1944. He was raised in the suburbs of Modesto, California.
Before getting into filmmaking, Lucas has a fascination for cars and racing, inspiring him to be a race car driver. His dreams of becoming a racer were shattered when during high school, he got into a near-fatal car crash, inspiring his plot for his first movie, American Graffiti.
After his near-death experience, Lucas got interested in filmmaking, particularly cinematography at community college.
From community college, Lucas ended up attending the University of Southern California, studying film. Although not his first feature-length film, Lucas produced a short futuristic sci-fi film, 'Electronic Labyrinth: THX 1138 4EB'. Unfortunately for Lucas, the sci-fi short did not become a major success at all, despite attempting to make it a feature-length film with the support of Francis Coppola.
Despite his debut film Electronic Labyrinth being heavily critiqued based on its somewhat overcomplicated themes, Lucas continued with his aspiration to be in the film industry.
With his inspiration from his early traumatic experience involving an automobile accident, Lucas wrote and directed his first feature-length film, American Graffiti. The action-packed comedy become an absolute success, becoming grossed over $100 million and earning Lucas five Academy Award nominations for Best Screenplay and Best Picture.
After American Graffiti's success, Lucas became one of the most established directors and writers, for his involvement in the Star Wars and Indiana Jones collection.
American Graffiti (1973)
American Graffiti is an American coming-of-age comedy movie directed and written by George Lucas and produced by Francis Ford Coppola. The movie starred Ron Howard, Richard Dreyfuss, and Harrison Ford (in his early days).
The movie follows a night of a group high school graduates during their last evening of summer vacation, set in 1962. Curt Henderson (played by Richard Dreyfuss) and Steve Bolander (played by Ron Howard) get into a drag race with the 'drag-racing king' John Milner (played by Paul Le Mat) in a parking lot in California.
Steve and Paul plan to go on a road trip before they start college. Before their trip back, Steve suggests his girlfriend Laurie Henderson (played by Cindy Williams) start an open relationship before he starts college to better strengthen their relationship, an idea Cindy is not too happy about.
The movie follows the boy's road trip back to college, where they encounter a mix of romance, relationship dilemmas, and classic high school drama…
Curt ends up catching the eye of a stunningly attractive woman Debbie Dunham (played by Candy Clark) on the way. And from there on, Curt is determined to find "The Blonde" throughout the rest of his road trip.
From there, the boys get into classic 60s teen drama, including getting persuaded to tear apart a police car by attaching it to their car. The group of boys that encourage Curt and Steve to cause this mayhem end up also telling Curt that The Blonde woman he encountered is a prostitute, which nonetheless does not dissuade him from perusing her.
After a bunch of high school drama, Curt gets a local radio presenter to air a message asking to meet the Blonde, which somehow works… Curt receives a phone call from The Blonde asking to meet him that night.
Simultaneously, Steve and Laurie get into arguments, breaking up and making up throughout the night.
Filled with action-packed drama, some other boys (John Milner and Bob Falfa) end up getting into a drag race, which ends with Bob's tires blowing out, making him lose control of the car and ends up with him swerving into a ditch. Bob and Laurie (who was also in Bob's car) crawl out of Bob's car before it explodes.
All of the commotions makes Laurie and Steve re-thinking their relationship, with Laurie insisting that Steve does not leave her before he heads to college, to which he agrees.
Describing the end would be a spoiler, so watch it to find out what happens to everyone before they start college.