George Lucas is the creator of one of the most important franchises in film and pop culture history —Star Wars. A space-opera saga spanning 45 years, beloved by generations of fans.
The director sold the intergalactic franchise and his production company, Lucasfilm, to Disney for $4.05 billion in 2012 but did he regret his decision?
Simply put, the answer is no, as the Academy Award-nominated director wanted to focus more on raising his only biological daughter since her birth in 2013.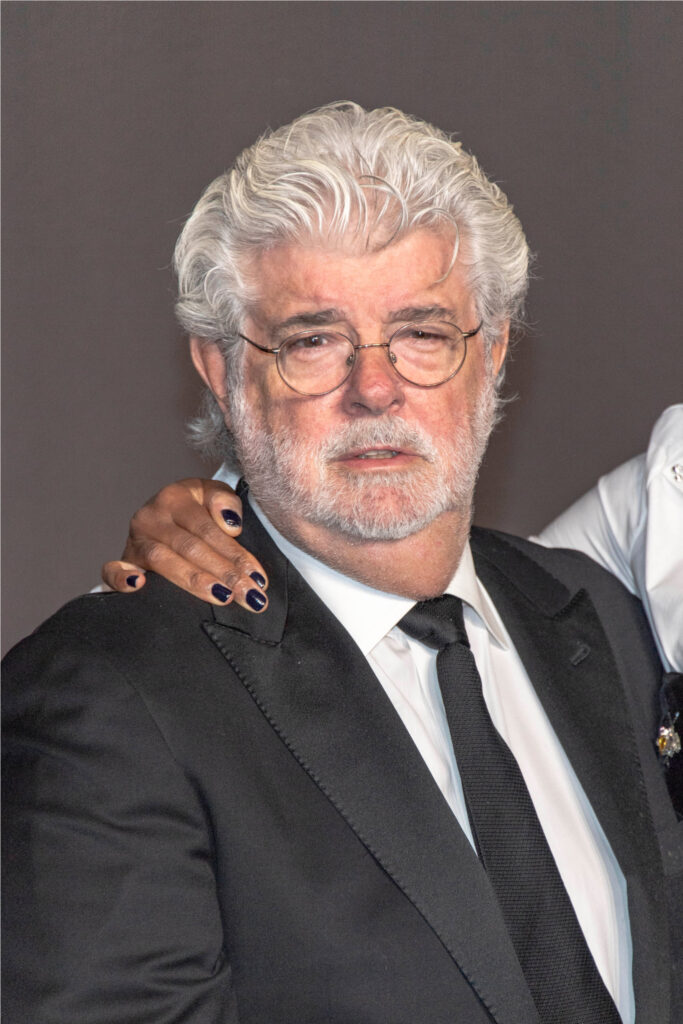 Since it takes about ten years to make a good trilogy, the director was about to work on Episode IX, but in 2012 he was already 69 years old and wondered if he'd still keep Star Wars for the rest of his life. 
Remarried at 68
Lucas was previously married to Marcia Lucas, an American film editor who is credited with helping him with Star Wars Episode IV: A New Hope on its first release in 1977. Lucas adopted a daughter with Marcia, and was together as a couple from 1969 to 1983.
The Indiana Jones creator would adopt two more children while being a single father until his marriage to high-profile businesswoman, President, and co-CEO of Ariel Investments and chair the board of directors of Starbucks—Mellody Hobson.
They have a biological child, Everest Hobson Lucas, via surrogate.
According to Hollywood Reporter, the happy couple tied the knot on June 22, 2013, at Skywalker Ranch in Marin County, California.
In typical Hollywood fashion, there were celebrity attendees with the likes of Mark Hamill, Ne-Yo, Hayden Christensen, and CBS This Morning co-anchor Gayle King.
To top it all, legendary singer and songwriter Prince also performed with a 22-piece band.
In an interview with Oprah, the couple didn't think that a financial and movie person together would make sense but revealed that what makes them work is they are both extraordinarily open-minded and open to what the universe brings them.
They also didn't have preconceived ideas about what a partner should be and discovered something unexpected but wonderful.
How he spends his fortune
Insider wrote that the American Graffiti director is worth an estimated $6.4 billion and is reportedly not flashy in the media on how he spends his wealth.
He owns property like Skywalker Ranch, which is worth about $100 million, and a beachfront mansion in Bel Air worth about $33,900,000.
Skywalker Ranch is located 40 minutes north of San Francisco and is the home of Lucasfilm's sound ensign, mixing, and audio post-production facility, Skywalker Sound. Its grounds spread to 153,000 square feet and has a main house along with Lake Ewok.
His luxurious beach house in Bel Air was purchased in 2017. La.Curb wrote that the mega filmmaker acquired the 1929 home off-market sale, buying it from a mysterious seller connected to Texas billionaire Ross Perot. It is not known if Ross lived on the estate.
Lucas Museum of Narrative Art
The museum will hold all forms of visual storytelling like painting, photography, comic art, video, and more. It is currently under construction in Exposition Park in Los Angeles, California.
Featured in the NYT, the groundbreaking took place in 2018 and was designed by Ma Yansong of MAD Architects. The museum spokesman—Paul Hernandez, decided to release building costs for privacy reasons, but the property is estimated to have a price tag of $1 billion.
The building resembles a spaceship in one of Lucas' movies, and the building's collection will consist of artwork that he accumulated along with his wife in the fields of 20th-century American illustration, comic books, storyboards, and other assets from his movie archives.
Fans of Lucas are highly anticipating the opening of the museum in 2023.
Philanthropic work
In 1991, the Hollywood director began his philanthropic work by starting the George Lucas Educational Foundation to invest in universities and low-income education programs.
As indicated by Forbes, the Emmy-nominated director is more focused on his private life, small movie projects, and his charity work, one of them being The Hobson/Lucas Family Foundation.
The foundation supports organizations involved with arts and culture, film education, and human services.
Influence Watch stated that in July 2021, Lucas and his wife were two of the 100 most influential players in philanthropy. They are major supporters of left-of-center organizations and have backed it up with sizable donations.
Some of their notable donations are $1.3 million to the NAACP Legal Defense and Education Fund, $1 million to the American Civil Liberties Union, now ever more popular due to the Johnny Depp-Amber Heard defamation trial in 2022, and $30,000 to the Southern Poverty Law Center.