You only need to hear the opening bars of 'My Heart Will Go On' to be swept onto the deck of the Titanic and into the arms of Leonardo DiCaprio. Not only was DiCaprio catapulted into stardom, but he also noticed a considerable change in his financial status as a result of this film.
With Titanic rated as one of the top movies of the century, it was also the turning point in the career of Leonardo DiCaprio. Titanic hit the screens in 1997, and the phenomenal film made close to $2.1 billion at the box office. DiCaprio is said to have been paid $2.5 million for his role as the endearing Jack Dawson. Combined with a share of the gross income of Titanic, his total earnings were a staggering $40 million!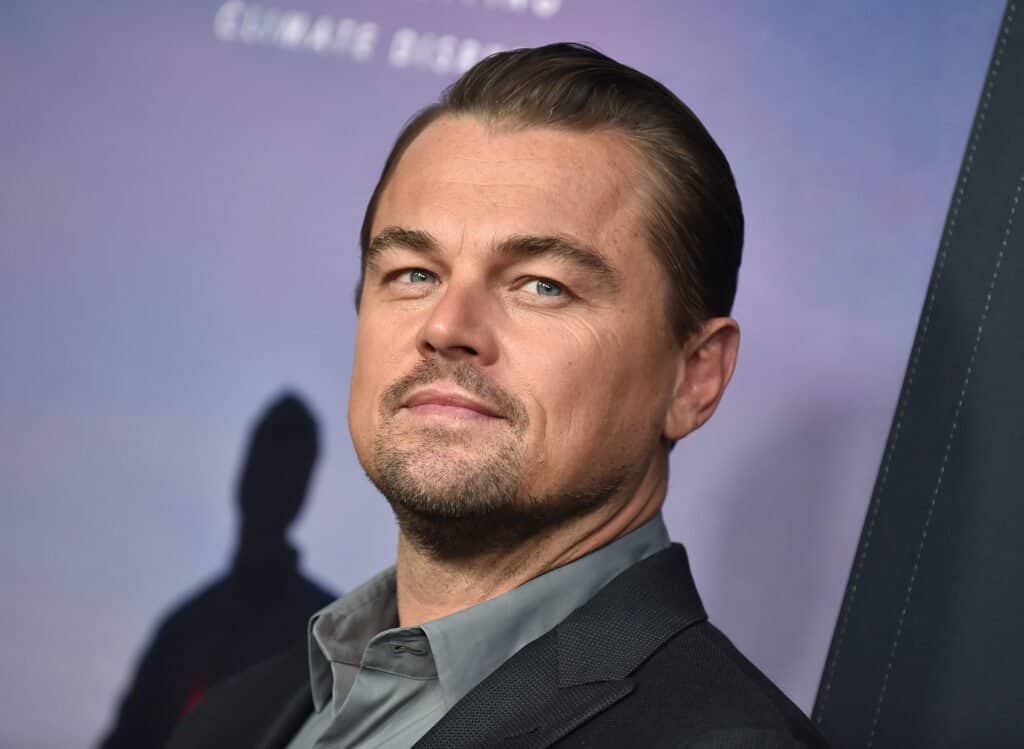 Titanic was the zenith of a long and tortuous journey for Leonardo. It took many attempts before he started to gain the attention of film critics and directors. Only in1996 did they begin to describe him as an extraordinary talent.
Growing Pains
Leonardo was not born with a silver spoon in his mouth. His mother brought him up as a single parent after his parents split up when he was one year old. DiCaprio was not a conscientious student and known for fooling around in class.
From an early age, he knew that he wanted to be an actor and began by appearing in commercials and played small roles in daytime soap operas such as 'Santa Barbara'.
He received nominations for Best Young Actor, but there was nothing to suggest that he would be a megastar. Leonardo's advice to young aspiring actors is: "Work hard and be grateful." He also acknowledges that luck played a large part in his success.
Humble Beginnings
Because he desperately wanted to hone his acting skills, Di Caprio survived in the dog-eat-dog world of Los Angeles. For example, he speaks frankly about his disastrous role in 'Critters 3', but he always made sure that he learned from his mistakes. 1991 was not a great year for him in front of the camera, but his hard work would pay off the following year.
When he was selected by Robert De Niro to play the lead role in This Boy's Life in 1992, things began to look up for the young actor. By 1993, Leonardo had a reputation for being an intelligent and intuitive actor.
He received nominations for an Academy Award and a Golden Globe award for his role in 'What's Eating Gilbert Grape'. By the end of 1996, films that he acted in were grossing $147 million, and he was called "The deeply gifted DiCaprio" by Lisa Schwarzbaum of Entertainment Weekly. The stage was set for Leonardo to reap the rewards of all his hard work.
A Titanic Change in Fortunes
It is hard to believe that Leonardo was dubious about accepting a leading role in 'Titanic'. James Cameron, the director, convinced him to play opposite Kate Winslet because he had great faith in DiCaprio's acting skill.
The story of the doomed voyage of the RMS Titanic became the most expensive film ever made and secured his position as one of the highest-paid actors in the world. He inadvertently became a global heartthrob at the same time.
The film was a blockbusting success grossing more than $2.1 billion, and it became the foundation of his $260 million financial portfolio as it exists today. He earned a whopping $2.5 million for his role in Titanic.
But, DiCaprio shrewdly negotiated a 1.8% share of the gross income of the blockbuster, and that took his total earnings up to an incredible total of $40 million!
A Great Actor with Big Heart
Using his financial success to help others has become Leonardo's next personal challenge. Now, this celebrated actor proclaims that money does not bring happiness, and he wants to make a more meaningful contribution to the world. He is using his fortune to become an eco-warrior.
He has established the Leonardo DiCaprio Foundation and supports businesses and initiatives that are working to protect the environment. He has also turned his hand to making documentaries about the effects of climate change, and he is using his own money to create a sustainable future for us all.
The rags to riches story has secured Leonardo DiCaprio's position as one of the best actors and one of the richest men in the world.