Leonardo DiCaprio always looks good whether it's on a yacht in the Mediterranean or on the red carpet. So what does the Titanic star smell like?
Leonardo DiCaprio wears Eau d'Hadrien by Annick Goutal and Wild Tobacco by Illuminum. These two are an interesting choice due to their contrast in scent. One is a fresh citrusy scent while the other is a heavier woody scent.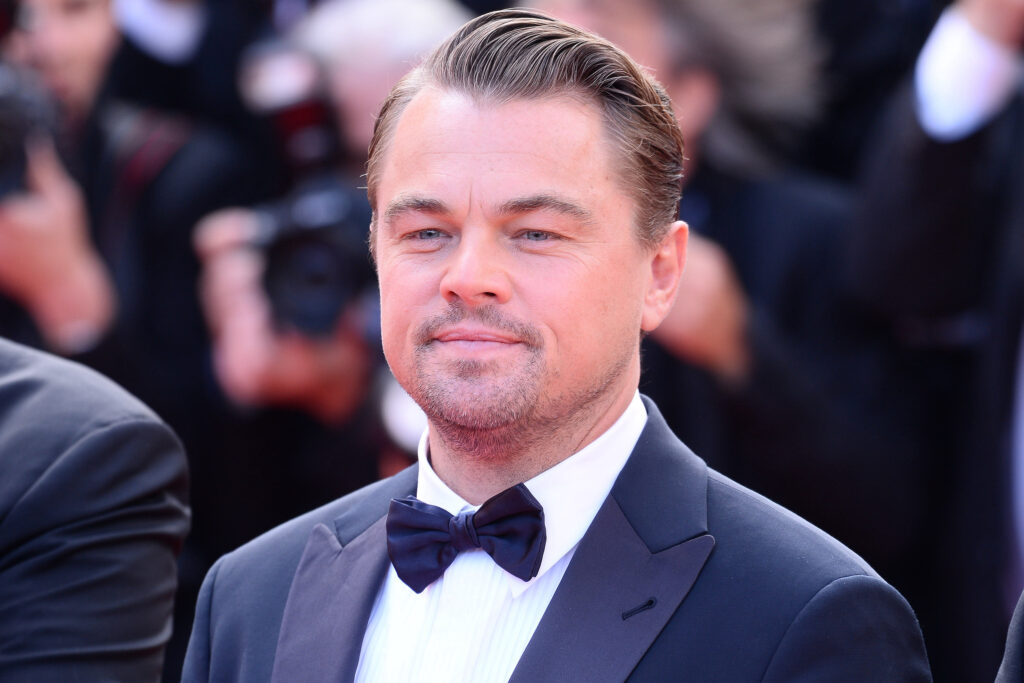 Scroll down to read more about the two colognes that Leonardo DiCaprio wears.
Eau d'Hadrien by Annick Goutal
Eau d'Hadrien by Goutal Paris is ubiquitously known as the fragrance that Leonardo DiCaprio wears. He may have been wearing the fragrance since a young age because it was first released in 1981.
It has become the quintessential fragrance offered by the Goutal Paris perfumery. The fragrance for men and women is an ode to Tuscany. On the Goutal Paris website, they state that "The burning sun and the blinding light of Tuscany add to the charm of the cypress-lined terraces."
The fragrance is also a tribute to the 1951 book Memoirs of Hadrian by Marguerite Yourcenar. It is about the life and death of the Roman Emperor Hadrian.
Goutal Paris's website features an excerpt from the book on their page for the Eau d'Hadrien fragrances. It reads "I would turn my back on the southern horizon, which enclosed the seas and islands that we know, and on the western horizon likewise, where at some point the sun was setting on Rome, and would dream of pushing still farther into the steppes."
There are two noses behind this award-winning fragrance, Annick Goutal and Francis Camail. Annick Goutal is the founder of Goutal Paris which was previously called Annick Goutal. Annick Goutal worked in Grasse, France with a perfumer for four years honing her perfuming craft before starting her own perfumery in 1980.
Francis Camail was leading her team at the time and also worked to create this fragrance. Camail has worked for many different perfume houses and designer brands like Estée Lauder.
Eau d'Hadrien was inducted into the FiFi Award Hall of Fame in 2008. The FiFi Awards are put on by The Fragrance Foundation every year and they are the highest honor a perfumer can receive in the industry.
The Eau de Parfum is an aromatic and citrusy fragrance. It has notes of Sicilian lemon, cedrat, grapefruit, green tangerine, ylang-ylang, cypress, and bergamot.
Since Leonardo DiCaprio is known for yachting in the Mediterranean, we're not too shocked to learn that he wears a fragrance that is an ode to the beautiful Italian countryside in the Mediterranean.
You can watch an interview that Leonardo DiCaprio did with MTV News in Paris in 1995 before he was a household name and an A-list actor. He was 21-years-old at the time and starring in The Basketball Diaries and it is a very foreshadowing interview to what his career would become.
Wild Tobacco by Illuminum
In a bit of contrast to the smell of Eau d'Hadrien by Goutal Paris, Leonardo DiCaprio also wears Wild Tobacco by Illuminum. As is stated on the Illuminum website, Wild Tobacco "Exudes the dry and distinguished smell of the gentleman's club."
That sounds like a fitting cologne for the guy who played a western actor in Once Upon a Time… In Hollywood.
The perfumer behind this cologne is the famous British hairstylist Michael Boadi. Michael Boadi was a runway hairstylist before branching into the world of fragrances. He has worked on over thirty different fragrances for Illuminum alone and is currently the Master Perfumer for Valhalla Pure Perfume Collection.
Illuminum London was founded in 2011 and they state that they view "scent as an open-ended adventure in self-expression." Their goal is to make their customers the authors of their own fragrances and remove some of the mystery behind the fragrance.
The Wild Tobacco cologne features top notes of clary sage and clove buds that give it an herbal yet spicy scent. Then at its heat is Virginia cedar and tobacco leaves but minus the nicotine. At the base of this fragrance are castoreum, labdanum, and tonka bean.
This cologne is reasonably priced at only $20 for a 50ml bottle. This is in stark contrast to the $127 it costs for a 100ml bottle of Eau d'Hadrien. Although both of these are reasonable prices for Leo who is worth over $260 million.