Leonardo DiCaprio is an American actor and producer and is one of the world's highest-paid movie stars. He started his career in the film industry in the late 1980s and has starred in a number of box-office hit movies such as "Titanic", "What's Eating Gilbert Grape", "Catch Me If You Can", and "The Wolf of Wall Street". Leonardo has been named one of the most influential people in the world by Time magazine in 2016 and has been awarded two Golden Globes, an Academy Award, and a BAFTA Award for his successes in movies.
Leonardo DiCaprio owns a number of homes, although he supposedly spends the most time at his residence in Los Feliz, California, and his beach house in Malibu.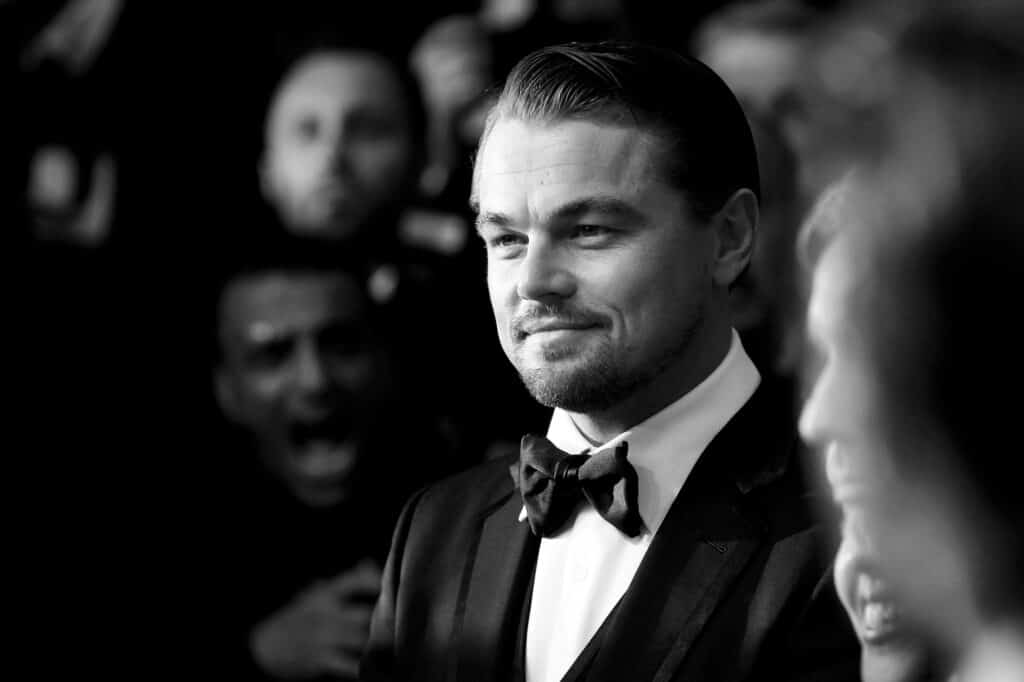 Leonardo DiCaprio owns a few homes, including his first "starter" home in Malibu which he bought over two decades ago, a Hollywood Hills home that he actually purchased from Madonna, property in Palm Springs, another mansion in Malibu, an apartment in New York City, an entire island, along with the home he spends the most time in Los Feliz. Clearly, a net worth of $260 million allows you to be wherever you want.
Leonardo DiCaprio & His Major Success in the Film Industry
Leonardo DiCaprio was born in Los Angeles, California, and developed an interest in acting at an early age. He was a creative child and oftentimes imitated people in his life and enjoyed creating how own homemade skits.
Although his mother tried to have him pursue some roles in films during his childhood, he didn't have much success in professional acting until his early teenage years. He didn't have an agent and was even recommended changing his name to be more appealing.
By the early 1990s, DiCaprio was a regular on a few television shows, as well as some guest appearances on programs such as "The New Lassie" and "Roseanne". He made his first film debut in the low-budget movie, "Critters 3" in 1991.
Leonardo DiCaprio started to catch some eyes with his performance in "This Boy's Life" with Robert De Niro in 1993, as his acting talents truly came to light. Later that year, Leonardo got a role in 'What's Eating Gilbert Grape?" with Johnny Depp, and his portrayal of a child with mental disabilities earned him an Academy Award nomination.
In 1997, DiCaprio's career had reached new levels. He co-starred in the "Titanic" with Kate Winslet, a production with a budget of $200 million making it the most expensive film ever made up to that point.
The film reached massive success and Leonardo DiCaprio became a world-famous actor with a major fan base. The film was the first ever to reach the billion-dollar sales mark internationally.
Leonardo's role in the "Titanic" movie showed a handful of directors of producers in Hollywood that the actor was truly capable of more traditional and "serious" roles. He quickly bounced back onto big screens in Steven Spielberg's "Catch Me If You Can" in 2002, along with "Gangs of New York".
Throughout the next two decades, Leonardo DiCaprio crushed every role he got and proved to be a major success in Hollywood. He now uses his platform and large fan base to speak about environmental issues, along with being part of a few smaller acting projects here and there.
Leonardo DiCaprio's Many Homes
It is no secret that Leonardo has a high net worth with his major film success, and he chooses to dedicate a big portion of that to building his real estate portfolio. He owns six properties across California, New York, and beyond, as well as a small island.
His main residence or the one people believe he spends the most time in, is his 4,644 square foot home in Los Feliz, California. He bought the home for $4.9 million and it features five bedrooms, seven bathrooms.
In 2017, Leonardo bought a small property on a cliffside in Malibu for a whopping $23 million. The small home sits on approximately 600 square feet and 1.76 acres of land.
One of Leonardo's smartest decisions was his Hollywood Hills home, which he purchased in the 90s from Madonna herself. The massive 12,530 square foot home was purchased for $2 million, and Leonardo likes to rent out the residence to his friends when he's not making use of it.
For the perfect mini getaway, Leonardo owns a 7,000 square foot, mid-century modern home in Palm Springs, California. It features six bedrooms, seven bedrooms and although Leonardo doesn't actually live in the home, he rents the property out for $3,750 a night.
What celebrity doesn't own a New York City apartment these days? Leonardo purchased a unit in a lavish New York City apartment back in 2008 for $3.67 million, but in 2008, he bought another unit adjacent to the original unit for $8 million and now has views of the Hudson River.
To top it all of, Leonardo also owns an entire 104-acre island, which he purchased for $1.75 million. He wants the island to be an eco-resort powered by renewable energy.