Bruce Willis, or "Bruno" as his friends call him, is an American actor and producer that is largely recognized as one of the best action movie actors of all time. As a longtime top-rated actor with more than 106 film credits to his name, Bruce surely smiles all the way to the bank.
On average, Bruce Willis makes around USD $20 million per movie with his lowest salary being USD $800,000 and USD $100 million being the most he has made from any movie. Since the late 1980s, Bruce has been receiving 8-figure salaries on payday.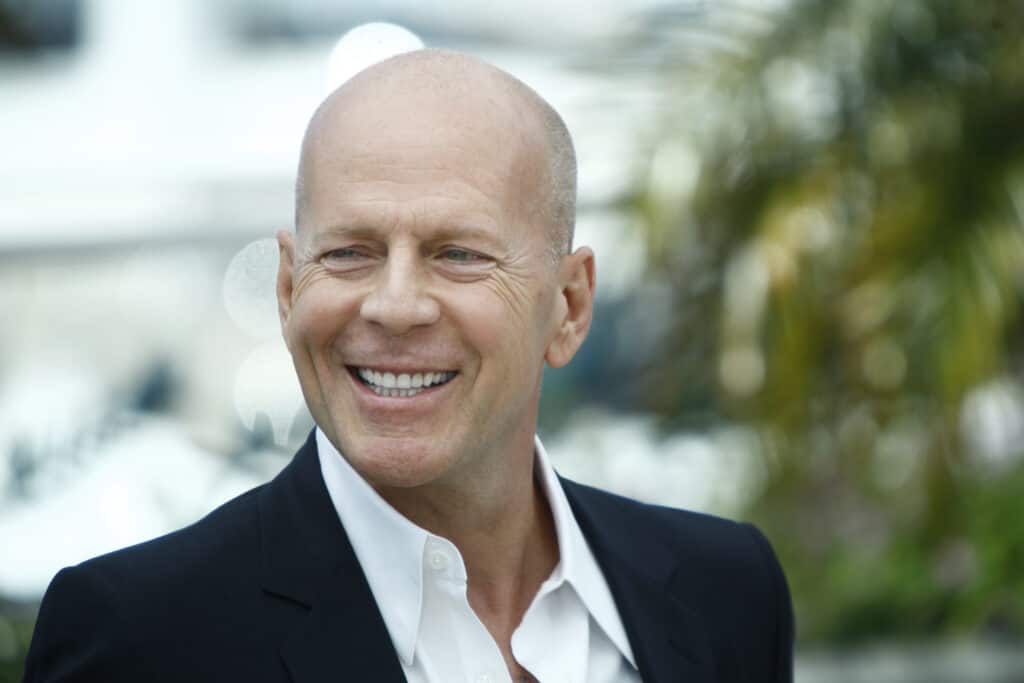 He has long been one of Hollywood's leading men and is considered to be one of the highest-paid actors in the industry. But just how much does Bruce Willis make per movie, and which movie does he have to thank for his multi-millionaire status?
Who Is Bruce Willis?
Walter Bruce Willis was born in Idar-Oberstein, Germany, on 19 March 1955 to blue-collar parents Marlene and David Willis. He was the oldest of three children and grew up with a sister named Florence and two brothers, Robert and David.
His family relocated back to the United States when Bruce was just two years old and he spent much of his childhood in Carneys Point, New Jersey, where he graduated from Penns Grove High School. During his school-going years, he developed a stutter and joined the school's drama club in an attempt to overcome it.
Bruce went on to work as a security guard and a private investigator before attending Montclair State University's Drama Program. After graduating, he moved to New York City where he eventually bagged a role as an extra in 1982's 'The Verdict'.
He landed a few small roles here and there, but it was his audition for the starring role of David Addison Jr in 'Moonlighting' that changed the course of his career as an actor. Bruce skyrocketed to fame and fast became one of Hollywood's most popular male actors.
How Much Does Bruce Willis Make Per Movie?
Bruce has enjoyed a massively successful acting career and has a net worth of USD $250 million to show for it. He has made countless appearances on the small screen and more than 106 on the big screen, so let's focus on what he made for his most notable films.
In 1988, Bruce took home USD $5 million for his role in 'Sunset' and USD $10 million the next year for his role in 'Look Who's Talking' followed by another US $10 million for the sequel. His role in 'The Last Boy Scout' earned him USD $14 million and he shocked the world when he accepted just USD $800,000 for starring in 'Pulp Fiction.'
Next up came Bruce's USD $15 million salary for 'Die Hard: With a Vengeance' and USD $16.5 million for his role in 'Last Man Standing'.
The movie that skyrocketed his status and net worth is undoubted 'The Sixth Sense' which saw the actor taking home a salary of $14 million — upfront. What's even more shocking is that this salary was heavily discounted due to his confidence in the premise of the film.
On top of this salary, which is one of the biggest paychecks an actor has ever received, a clause in his contract stipulating he receive 15% of the film's profits in exchange for a discounted rate to star in the production means that Bruce earned approximately USD $100 million all-in-all.
He commanded a USD $20 million salary for both 'The Kid' and 'Unbreakable' in 2000 and reportedly went on to earn $70 million the next year for other films and his portrayal of Joseph 'Joe' Blake in 'Bandits'.
How Does Bruce Willis Make Money?
Bruce doesn't just have a single income avenue, he keeps his eggs in numerous baskets. Of course, he earns the bulk of his income from his acting but he is also quite the business owner and property flipper.
He owns several small businesses in Hailey, Idaho, including The Mint Bar, The Liberty Theatre, and Shorty's Diner. Bruce owns 3.3% of Belvedere SA Sobieski Vodka and — along with Sylvester Stallone and Arnold Schwarzenegger — is the co-founder and co-owner of the themed restaurant chain Planet Hollywood.
Lastly, Bruce has invested in multiple properties. Over the years he has bought and sold properties such as his sprawling Parrot cay estate in Turks and Caicos which he sold for USD $33 million in 2019, a New York City penthouse which he sold for $18 million in 2018, and a Beverly Hills mansion that he sold back in 2014 for $16.5 million.