In a career spanning more than 40 years, Jim Carrey has become one of the most successful comedic actors in history, as well as performing in more dramatic roles. How much does Carrey make per movie?
At the height of his financial success in the late 1990s and early 2000s, Jim Carrey usually received $20 million per movie. This varied from project to project, sometimes receiving less for independent films or weighing his contract more heavily towards profit-sharing.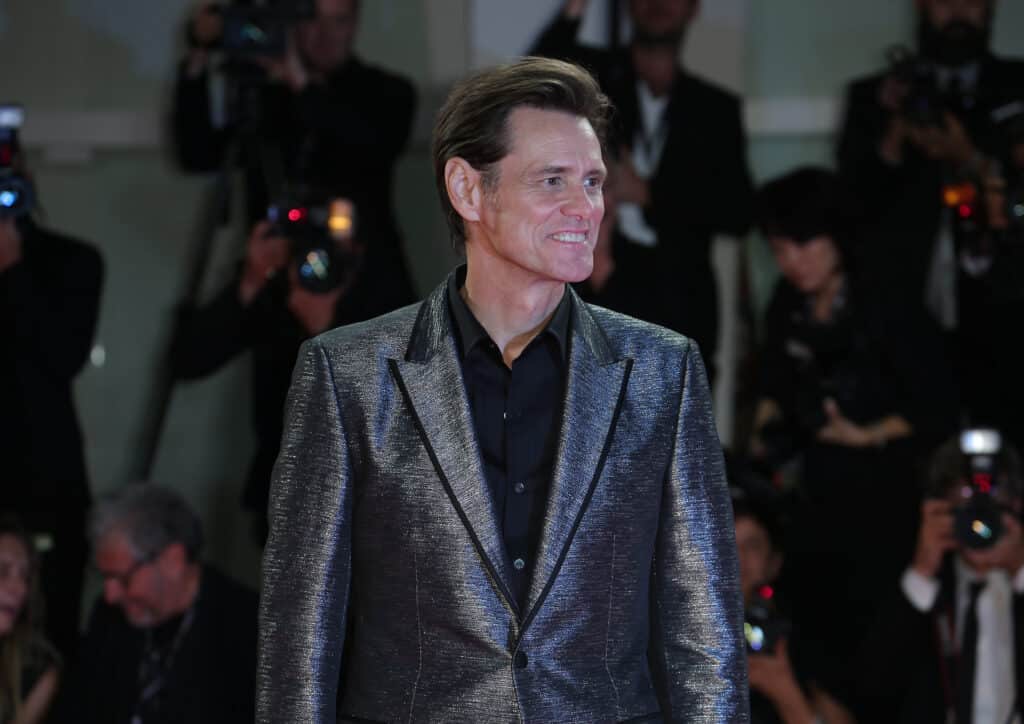 For more on Jim Carrey's varying salary throughout his career, read on.
Early Career
Jim Carrey began his comedy career in the late 1970s, performing standup and displaying his vast range of impersonations.
His career on stage began gaining momentum and Carrey looked to transition into film and TV.
In 1980, he unsuccessfully auditioned to be a cast member of "Saturday Night Live", though he has since hosted the show as a celebrity guest in 1996, 2011, and 2014.
His big break on TV came in 1990 when he was cast in the comedy series "In Living Color", remaining a regular cast member for the entirety of the show's five-season run.
He was paid $25,000 dollars per episode for the role, earning about $3.2 million for the show's run until it was canceled.
Ace Ventura
Shortly before the end of "In Living Color", Carrey was cast as the titular character in "Ace Ventura: Pet Detective" and was paid $350,000 for the role.
The zany comedy was a smash hit in 1994, making $107 million worldwide on a $15 million budget, and cemented Carrey as a household name.
The movie's success led Warner Bros to greenlight a sequel, "Ace Ventura: When Nature Calls", which would release just a year later in 1995.
Carrey was apparently paid $15 million to star in the sequel, an astronomical rise in the space of twelve months, and a mark of how quickly his star was rising.
Despite Carrey's salary matching the entire budget for the first film, the sequel was able to double its predecessor's success, grossing $212 million worldwide. Carrey was clearly a worthwhile investment.
Continued Success
Carrey continued earning enormous sums for his roles. He received $7 million for "Dumb and Dumber" and then $20 million for "The Cable Guy", at the time a record and about half of the movie's entire budget.
He made several more films with this high salary, including "Batman Forever", "Me, Myself & Irene", "How the Grinch Stole Christmas" and "Liar Liar".
In addition, Carrey had a profit-sharing contract that entitled him to a percentage of box office revenue, for example elevating his "Grinch" pay to $35 million in total.
For "Yes Man", Carrey declined to take any money upfront and instead negotiated a 36% profit-sharing arrangement. This represented a significant gamble for Carrey, who had recently made the financially unsuccessful "The Number 23" and "Fun with Dick and Jane".
However, "Yes Man" ended up grossing $230 million globally, meaning Carrey's approximately $30 million payday was one of his most lucrative ever.
Although the nature of Hollywood contracts has changed significantly in recent years, with fewer exorbitant upfront payments and more profit-sharing, Carrey has enjoyed a long career that has made him one of the wealthiest actors of his generation.
He made a somewhat unexpected return to blockbusters in 2020's "Sonic the Hedgehog", playing Dr. Robotnik.
The movie went on to gross more than $300 million worldwide, with Carrey likely receiving a healthy share.
Though Hollywood might not be as prepared to hand out $20 million contracts anymore, there has been discussion of him returning to the stand-up stage on Netflix, for which he would undoubtedly receive tens of millions.
As of 2020, it's estimated that Jim Carry is worth over $180 million and continues to be one of the most recognizable stars in Hollywood.