From speaking gibberish in Liar, Liar to speaking what may have been Korean in Yes Man, Jim Carrey seems to be able to imitate other languages quite well.
Jim Carrey speaks English fluently and basic Korean. English is his first language. He learned how to speak basic Korean for his role in the 2008 comedy Yes Man. It is also possible that Carrey learned to speak some French in elementary school as it was mandatory for students in Canada to learn. Carrey also has a French heritage.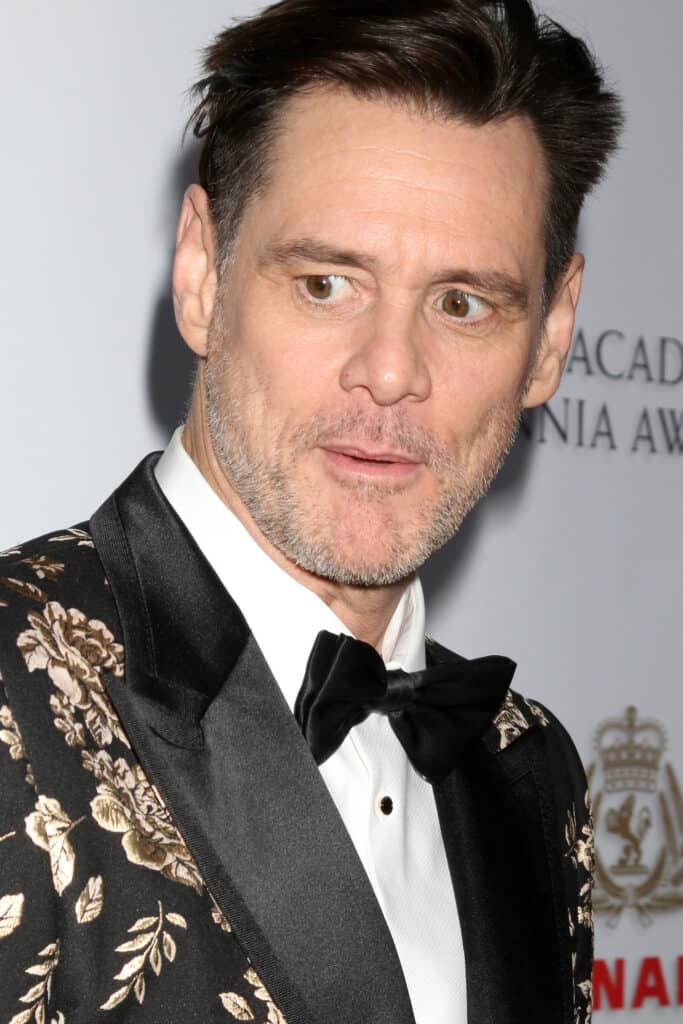 Scroll down to read more below about why Jim Carrey may have learned French in school, his French background, and how he learned Korean.
French In Canada
If you didn't know this already, Jim Carrey is a dual-citizen of Canada and the United States. He was born in Newmarket, Ontario, Canada, and grew up in the Greater Toronto Area speaking English.
Since he was born in 1962, he was in elementary school at the time that the Canadian government made it mandatory for all students in English language schools to learn French.
And, because Carrey was growing up in Ontario, French had been a mandatory subject in English schools in Ontario since the early 1900s. However, the requirements changed a lot in Ontario.
At first, French started out being taught in the first two years of formal education in Ontario. Then it was changed to being permitted as a subject of study for one hour a day.
There was a huge anti-French sentiment in Canada and more specifically Ontario that lasted from the 1890s to the 1980s. These sentiments and discrimination were what spurred on the French separatist movement that began in the late 1950s.
Today in Ontario, it is mandatory for students to learn French from Grades 4 to 8 and earn one French credit in high school in order to graduate from high school.
When Carrey was in school, French would have been a mandatory subject for him in grades seven through nine. He would have learned some of the basics of the language and pronunciation.
However, this was in the mid-1970s, so he has forgotten pretty much all of his French language training.
You can watch the below video of Jim Carrey performing his 1991 standup comedy special The Un-Natural Act where he talks about growing up in Canada.
Jim Carrey's French Heritage
Although Carrey has forgotten almost all of the French he learned as a child, that doesn't change the fact that he has French roots. Both of his parents have French backgrounds.
It was through Jim Carrey's father, Joseph Carrey, that Jim has very deep French roots. That side of his family emigrated to Canada from France in the 1600s and 1700s.
His ancestors lived in Quebec, Canada's French-speaking province, for generations before moving to Ontario. Throughout this entire time, their last name was actually Carré.
It was Jim Carrey's father whose last name was changed from the French last name Carré to Carrey. However, the family stopped speaking French along the way.
Jim Carrey Learns Korean
While he has lost any ability that he had to speak French, Jim Carrey still has a basic understanding of the Korean language. That's so random though, right?
Not entirely. When he starred in the 2008 film Yes Man, Carrey had to learn how to speak the language.
If you've seen the movie, you'll remember that his character Carl goes from being someone who says no to everything to someone who has to say yes to everything. This leads him on a lot of adventures, one of which is learning to speak Korean.
In the role, he had to have a few conversations with other characters in Korean. So Jim Carrey had to learn at least some basic Korean.
Carrey told Contact Music (reported by Digital Spy) that "It took about four weeks of every day studying it phonetically. It was so difficult. It was the hardest thing I've ever done in my life. I had a Korean coach who literally was afraid to go back to Korea if I got it wrong. He's telling me, 'No, this is serious. I will be hurt'."
Anyone who speaks Korean has found that Carrey's delivery of Korean was still barely understandable. As this article from The Korean Herald put it, audiences in Korea laughed at his rapid-fire delivery of Korean lines that are barely audible.
So he only has minimal training in Korean too. This means that the only language Jim Carrey really speaks is English.