Jim Carrey is a well-known Canadian-American actor, known for his roles in popular movies such as, "Dumb and Dumber", "Ace Ventura", "A Christmas Carol" and of course, his spectacular portrayal of the Grinch in "How the Grinch Stole Christmas". This world-renowned actor has earned his place in Hollywood, and it is very clear that his assets, among real estate, are worth millions.
Born in Ontario, Canada, Carrey made the move to California in 1983, where he has been ever since. Carrey currently resides in a beautiful Los Angeles home located in the Santa Monica mountains. He lives in Brentwood, which is considered Los Angeles's wealthiest neighborhood. Carrey also has a beautiful Manhattan penthouse, but it is not considered his primary residence.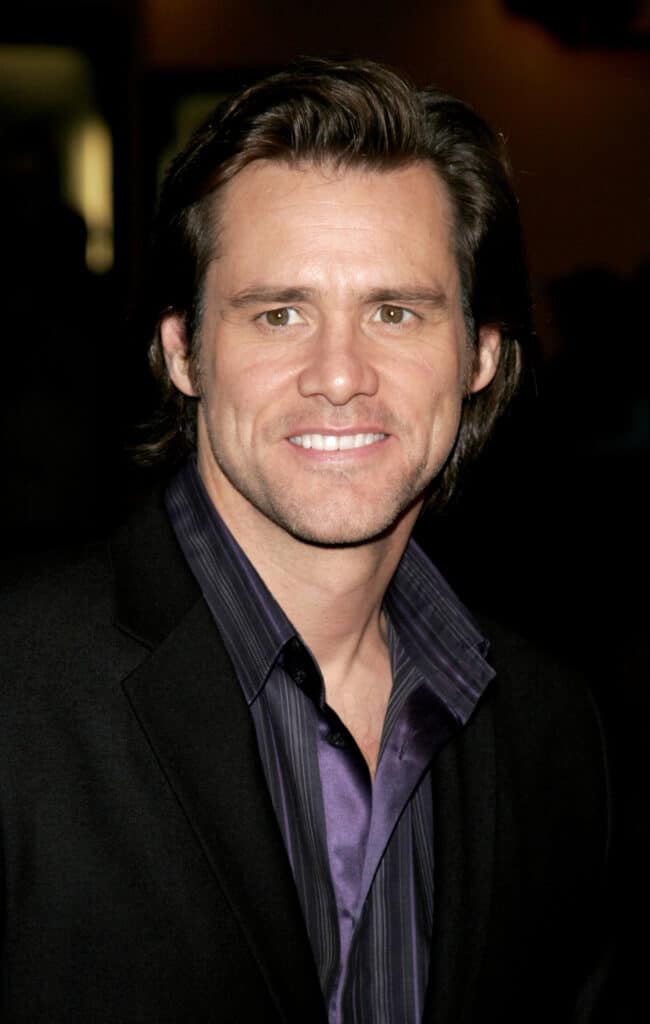 Jim Carrey's success has been apparent since the early 1980s, and because of this, he was able to maintain a home in Los Angeles and build new assets. His net worth is estimated to be around $180 million.
Jim Carrey's Move to California from Canada
Born in Newmarket, Ontario, Canada in 1962, the actor never had the easiest living situation. After his father lost his job when Carrey was 12 years old, the family became homeless and had to live out of a van. In turn, Carrey had to learn hard work at a young age, and as a teenager, he worked an eight-hour shift at a nearby factory.
To make the hard days a little easier, Carrey used his natural comedic talents at a stand-up Toronto comedy club starting at 15 years old. His dreams of Hollywood were suddenly coming into fruition, as he decided to drop out of high school to pursue his dreams full-time.
At 21, Carrey made the move to California. He regularly began performing at well-known comedy clubs and by spring of 1983, he was able to achieve getting on The Tonight Show. His rise to fame was quickly approaching.
Carrey recieved a Golden Globe Award nomination for best actor for starring in the film "The Mask" and after appearing in "Dumb and Dumber", Jim Carrey became a household name. He became the highest paid actor at the time and later, the first actor to be paid $20 for a role.
Jim Carrey was said to be "dominating the box offices" and from his unique facial expressions to fluid body movements, the actor was sought after by practically every movie director.
Carrey's Life in Los Angeles
Jim Carrey had been working in the United States as a successful actor and comedian for decades before he was finally able to get his American citizenship. In 2004, Carrey announced that he recieved his citizenship, but that "Canada made him the person he is".
Almost immediately after moving to Los Angeles, Carrey began dating Linda Ronstadt and the relationship lasted about eight months. Four years later, Carrey married former actress Melissa Womer, with whom he had a daughter with named Jane Erin Carrey. The couple divorced several years later, and Carrey married his "Dumb and Dumber" co-star Lauren Holly. Carrey is no longer married, although he has dated a few of his co-stars and colleagues in the entertainment industry throughout the years of living in Los Angeles.
Although the peak of Jim Carrey's successes was in the early 1990s to about the mid-200s, he still remains a man of high success and fame in Hollywood.
Previous and Current Real Estate
Carrey owns a number of homes around the United States. With homes in Los Angeles, New York, and previously Malibu, the actor has quite a few places to reside.
His primary residence is in the Brentwood area of Los Angeles. He bought the property in 1994 for $3.8 million and later, paid an additional $1.7 million for the 1-acre property next door for an expansion. The home features a large pool, full-sized tennis court, guest house, and a fabulous view of the California mountains. Watch the video below to take a closer look at Carrey's LA home.
Carrey also owns a 7,000 square foot penthouse in Manhattan, New York which he bought for a whopping $13.65 million. The home includes six bedrooms, six bathrooms, a large kitchen, a polished living room, and two terraces. The modern Manhattan home has been called a "Bachelor Pad" in interviews.
The actor previously owned a beachfront residence in Malibu, California, which he sold for $13.4 million. The property was around 2,866 square feet in a gated community, which featured a ocean-facing master suite, rooftop spa and sandy deck. He had some trouble selling the property, but eventually sold it in June of 2012. Carrey made a profit on the sale, as he purchased it for around $9.75 million back in 2002.