Canadian actor, comedian, and film producer Jim Carrey was born in Ontario on January 17, 1962. Keep reading to discover his zodiac sign and attributes.
Jim Carrey is a Capricorn, as he was born between December 22 and January 21. Named after the Capricornus constellation, this is the tenth sign in the zodiac.
Capricorns are known for being ambitious, practical, and disciplined individuals. Some famous Capricorns are Michelle Obama, Bradley Cooper, and Orlando Bloom.
Capricorn Traits
Capricorn means 'horned goat' in Latin. Known as the father-figure of the zodiac, Capricorns can easily gain a reputation for being uptight and workaholics due to their responsibility and perceived stubbornness.
As an Earth sign, Capricorns are grounded and aspire to be financially secure in life. They are cautious and will never spend more than they earn.
Although sensible with their money, Capricorn loves luxury and the finer things in life. It is not unusual for them to occasionally purchase materialistic items.
Another characteristic of this zodiac sign is their dry and occasionally dark sense of humor. When a Capricorn feels comfortable around you, you might find them to be sarcastic and witty.
Carrey has described himself in the past as a 'weird, serious person'. The actor wrote an award-winning children's book in 2013, How Roland Rolls, which touches sensitive subjects such as mortality and fear of death.
Capricorn and relationships
A large-scale study conducted in France found married Capricorn men most compatible with their sign, Aquarius, or Aries. Libras, Virgos, and Geminis were found to be the least common pairings.
Capricorn women were also most likely to marry those of their sign, followed by Taurus and Aquarius. Pisces, Cancers, and Saggitarius were their least compatible signs.
Unsurprisingly Capricorns often marry within themselves, due to their shared personality traits and beliefs. They also have a lot in common with Taurus, a fellow Earth sign.
Jim Carrey has been married twice – once to Melissa Womer, who is a Cancer, and to actress Lauren Holly, who is a Scorpio. His high-profile marriage with Holly lasted nine months before she filed for divorce, citing irreconcilable differences as the cause.
At the start of a relationship, Capricorn likes to take things slowly. If you don't know them well, they can be considered aloof and hard to win over until you gain their trust.
However, Capricorns are also loyal and trustworthy partners. They take romantic relationships seriously and strive for long-term stability.
Tending towards pessimism and inferiority complexes, Capricorn needs to build a relationship based on trust for it to work.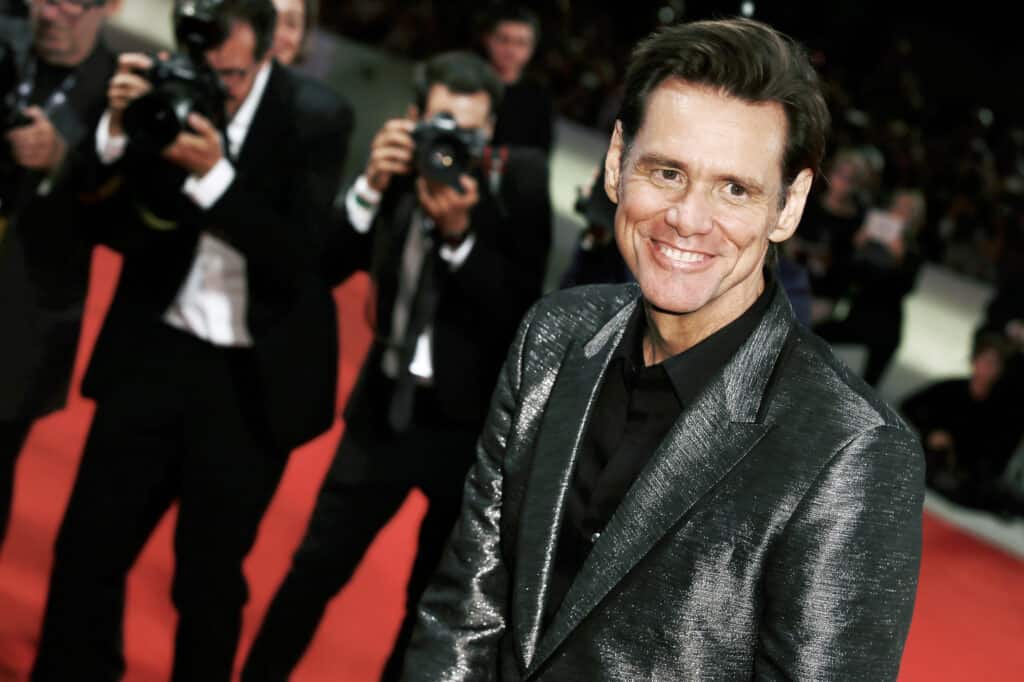 Capricorns and work
Capricorns take pride in their strong work ethic, leadership skills, and commitment to getting a task finished. These qualities help them enormously in the workplace.
Good career paths for Capricorns include anything related to managerial or supervisory work, such as business or finance. They also make good bosses thanks to their productivity and no-nonsense approach.
However, their pessimism and superior attitude can set them back professionally. Capricorn isn't open to receiving negative or constructive criticism from their peers as they believe their way of doing things is the most efficient.
Despite these flaws, Capricorn is a valuable addition to any work team. Their patience, perseverance, and determined approach helps them bring results to the table every time.
Carrey has excelled in the acting field, with accolades that include two Golden Globes and a Knight of the Order of Arts and Letters award. His career spans over four decades, starting out in 1979 as the opening act for comics Buddy Hackett and Rodney Dangerfield.
Capricorns and health
Common ailments for this sign include knee pain, allergies, and skin rashes. Capricorns have also been found within the top six signs most likely to suffer from depression.
Carrey has been vocal about his mental health in the past and is quoted as saying '…Your body needs to be depressed. It needs deep rest from the character that you've been trying to play.'
Reportedly diagnosed with Major Depressive Disorder, Carrey coped by taking Prozac. However, he decided to cut out medications, alcohol, drugs, and caffeine and embrace spirituality.
2017 Netflix documentary film, Jim & Andy: The Great Beyond, records Carrey's spiritual journey while playing the role of comedian Andy Kaufman. The documentary is a mix of production footage from The Man on The Moon, filmed in 1999, and present-day interviews.
Now you know more about Jim Carrey's zodiac sign, do you feel he is a typical Capricorn?