Barack Obama. A man who needs no introduction, but if he did, he would be best known for being the 44th President of the United States and has spent many years as a politician in the US political system. However, being such a successful guy, how does he start his day at breakfast?
While there are various reports out there, the most common is that Obama starts his day with four to six eggs, potatoes, and wheat toast. He also leaves coffee at the door and prefers to stick with orange juice.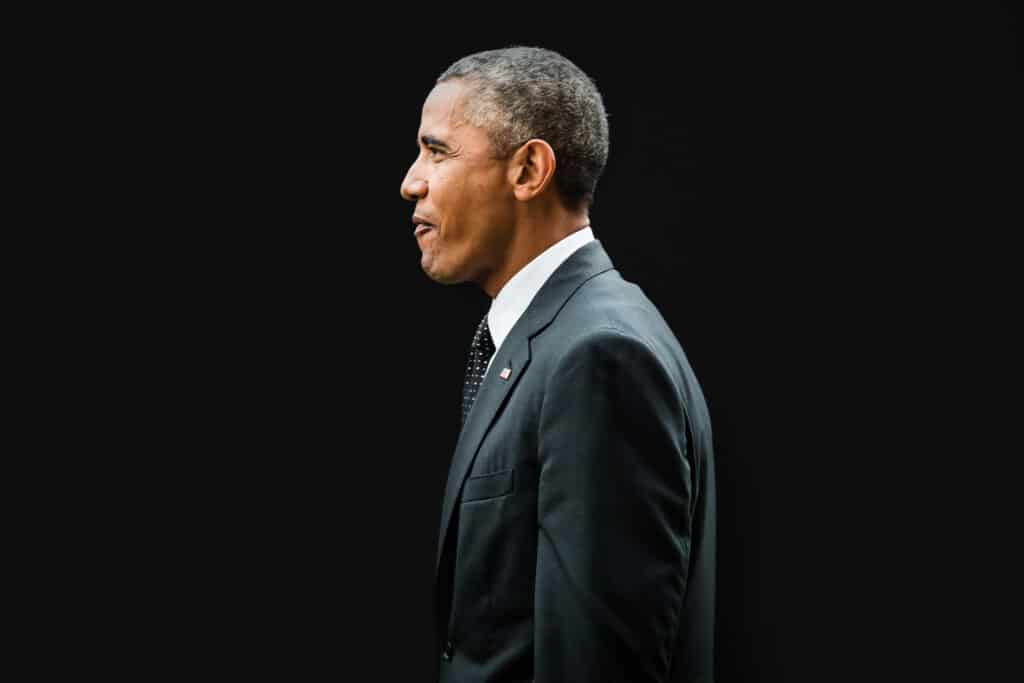 To learn more about what the influential Obama has to eat throughout the day, and some insight into what he's been up to since leaving his presidency behind, keep on scrolling!
The Diet of Barack Obama
Just a note before we get started; it's unclear what Barack actually eats for breakfast since there's no real hard-and-dry source that says that this is what he eats, clarified by himself. It's not like he's Tweeted out his breakfast either, nor shared a snap of it on his Instagram story.
However, there are many sources out there that agree he opts for the eggs, potatoes, and wheat toast menu, which makes sense. The morning meal is super important if you want to have a business and productive day, and eating proteins and slow-release carbs like this particular meal is great for memory and cognitive brain function.
When you're a high flying guy like Obama and need to get a lot done, there are few breakfast menus that will help you be as successful as this one.
That being said, Obama isn't completely a health freak, although he does like to snack on healthy foods like raw nuts, apples, almonds, trail mix, vegetables, and more.
He was regularly seen nomming down junk food favorites like a cheeseburger and fries meals and popcorn while watching sports games. He was also regularly spotted eating a Ben's Chilli Bowl, which is famous throughout Washington DC as being one of the best.
However, while in the White House, it's common knowledge that most of what Obama would have eaten would have come from the White House garden and veg patch, which meant he would have enjoyed seasonal harvests throughout the year.
The only real deviations from this were his regular green tea, which he would have had throughout the day, and his orange juice. He probably would have also had honey, of which the White House has its own brand! Here's an official White House video where you can see for yourself!
Obama After Presidency
Obama's presidency ended back on January 120th, 2017, when Donald Trump was voted in. However, that doesn't mean that was the end of Obama in politics.
His first public out-of-the-office outing was several months later, on April 24th, where he spoke at a seminar at the University of Chicago, where he spoke about younger generation engagement in politics and how more younger people should be involved with the current political situation.
Since, Obama has been taking action to try and better the leaders of the world, helping them to understand and clarify their motives, which has led to him speaking all over the world, specifically in Europe. He has also been active in trying to set up a new healthcare system in the US.
Since he has been active in criticizing the Trump presidency, especially on his handling of the COVID-19 pandemic, the massive increase back in 2020 of related unemployment, and endorsed Joe Biden on becoming the 46th US president.
The Lasting Legacy of Barack Obama
To many, Obama was always seen as being the hip, cool president, who even once mic-dropped on stage. It's considered that he made massive advancements to the somewhat controversial US healthcare system, as well as his work on immigration and the huge leap in LGBT rights in the US.
While there were some controversial statistics that critics used against him, such as the gigantic increase in the number of drone strikes used within Middle Eastern conflicts (which totaled around 26,100 bomb drops in 2016 alone), Obama is commonly considered to have been a decent, forward-thinking president.
When he left, he left with a 60% approval rating for all his hard work, while he entered the office with a rating of 83%, although this is to be expected. For comparison, Trump started his presidency with a 40% rating.
Ranking as the 8th Most Popular president in a 2018 study carried out by the American Political Science Association and the 18th most popular by a 2015 survey, there's no doubt that Obama will remain on our radar for many years to come, and it will be interesting to see what he gets involved with next.