Bella Hadid is a popular American model that has been voted "Model of the Year" by the modeling industry in 2016 and has walked many designer runways throughout her career of professional modeling. She is oftentimes associated with her older sister, Gigi, and started her modeling career in 2012 before signing with IMG Models in 2014. He made her debut in New York Fashion Week and has since then walked for designers such as Moschino, Philipp Plein, Tommy Hilfiger, Balmain, and Marc Jacobs.
Bella Hadid's daily routine consists of waking up early for call times, quickly getting ready for the day and eating breakfast, going to work for the majority of the day, coming home to make dinner, and being in bed by 10 pm.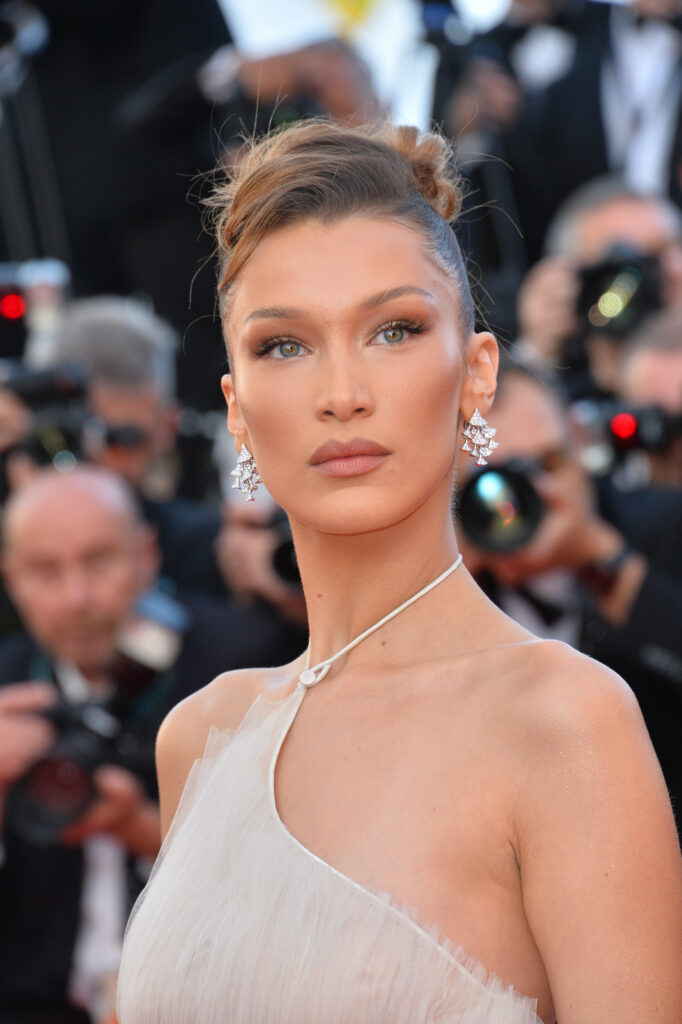 Since being signed with IMG Models, Bella is usually busy running around New York City for different shoots and business meetings. She makes sure to have a balance between work and having fun with friends, going out, and making time for herself whenever she can.
Bella Hadid in the Fashion Industry
Bella Hadid was born in Washington D.C. and later raised in Los Angeles, California. Her father was a real-estate developer and her mother, a former model.
Her mother, Yolanda, is Dutch-born, while her father, Mohamed, is Palestinian. She has an older sister named Gigi Hadid who is also a popular model and a brother named Anwar, as well as two older half-sisters from her dad's side.
Bella was originally raised on a rach in California and as a teen, she frequently went horseback riding and had dreams of going to the 2016 Olympics in Rio de Janeiro as an equestrian. She had to give up her dreams, however, when she was diagnosed with chronic Lyme disease.
Bella Hadid started modeling at the age of 16, although they were much smaller jobs than she has now. She took on a few commercial modeling projects including "Swan Sittings" by Lesa Amoore and "Smoking Hot" by Holly Copeland.
Shortly after no longer competing as an equestrian in 2014, she moved to New York City where she began studying photography at the Parsons School of Design. She ended up accidentally pursuing modeling and signed to IMG Models.
Her success as a model ultimately led her to drop out of the Parsons School of Design, although in many interviews after the fact she mentioned returning to pursue fashion photography as a career once she is done with modeling.
She made her debut during New York Fashion Week in the fall of 2014, walking for Desigual. Before she knew it, she was walking for Tom Ford in Los Angeles in the springtime and for Diane von Furstenberg, Tommy Hilfiger, Jeremy Scott, and Marc Jacobs only a year after her debut.
She then went on to London fashion week, walking for Topshop, along with Milan Fashion Week for Phillipp Plein, Moschino, Missoni, and Bottega Venetta. During Paris Fashion Week, she walked for Balmain, and at the end of 2015, she made her Chanel debut.
The beginning of 2016 brought her many runway opportunities such as walking in the Mercedes-Benz Fashion Week Australia, Givenchy, Chanel, Miu Miu, as well as another Paris Fashion Week walking for Versace, Dior, and Alexandre Vauthier. In November 2016, Bella also walked in the Victoria's Secret Fashion show.
Bella had a busy 2016 as well with editorial shoots including Seventeen magazine, Vogue US, Turkey, Japan, Italia and Paris, British GQ, Glamour UK, Paper magazine, Elle Brasil, Harper's Bazaar Spain, and W magazine.
Bella continues to model for a number of editorials, high-end designers, commercials and walks for Fashion Week runways.
Bella's Busy Modeling Lifestyle
Bella Hadid has a busy day-to-day life in New York City, being one of the most popular and sought-after models. She starts her days quite early and ends late most days.
Bella starts her day around 6:30 am if she has an early call time and usually jumps out of bed to get ready in time. She showers and makes breakfast, then throws on a casual outfit before heading to set.
In the car on her way to work, Bella usually checks her emails, answering important texts and FaceTimes friends. When she gets on set, she sits in the chair to get her hair and makeup done and works until it's time for lunch.
For lunch, she usually has a meal filled with protein and greens, as well as coffee. She has low blood sugar, so she always makes sure to eat.
After work, she either goes home and has friends over, or if she's in a different city, she explores a bit. Around 7 pm, she makes dinner for herself if she doesn't have plans and by 10 pm, she is in bed watching Netflix and doing a face mask.