Rihanna isn't just a singer these days; she's a beauty entrepreneur worth over $600 million. One of her biggest brands is Fenty Beauty, her cosmetics company.
Rihanna started Fenty Beauty by making a deal with LVMH because she saw there wasn't enough makeup for women with darker skin. The goal of Fenty is to include every woman everywhere. She has felt that makeup has been the best way of expressing herself and her identity and she wanted that to be available for every woman.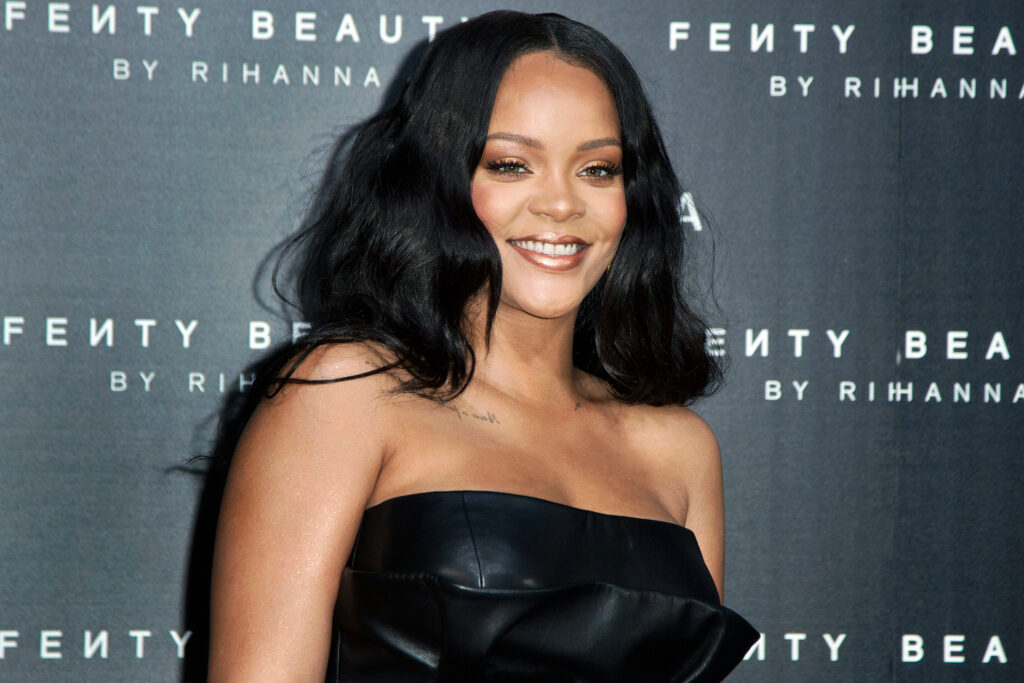 You can read more below about Rihanna's idea behind Fenty Beauty, how she created it, and how it changed the makeup industry.
Rihanna's Idea for Fenty
As we said above, like many young girls, Riri had a pension for makeup from a young age. Even while living in Barbados as a child, she would be mesmerized by her mother's bright lipstick.
Like many young women, Rihanna would often play with her mother's lipsticks trying on the different shades.
As she grew up, she became more and more entranced with beauty products.
The website for Fenty Beauty states "Makeup became her weapon of choice for self-expression—a way to radiate her ever-changing mood—and it powered a fearless take on beauty that helped her become the boundary-breaking icon she is today."
However, as she grew into the massive pop and fashion icon that she is known as today, she noticed something. Almost every makeup company neglected to provide a variety of colors for harder-to-match skin tones.
Rihanna felt that with her love of makeup and celebrity status she could help fill this gaping void in the beauty industry. She wants everyone to be included.
Riri Creates Fenty Beauty
After she recognized this issue for other women in the cosmetics industry, she took things into her own hands. Rihanna started the process back in 2014 by trademarking the Fenty Beauty name.
If you didn't know this already, Rihanna's last name is Fenty. She was born Robyn Rihanna Fenty.
As Rihanna conceived her idea of a cosmetics company, she had to find the right place to help her create it. Riri had a long history of cosmetic collaborations.
She had worked with MAC Cosmetics in the past. That collaboration had been called 'Rihanna Hearts MAC' and featured 12 different products from lipstick to brushes to brow liner.
You can watch Rihanna giving a tutorial on how to use Fenty Beauty's Soft Matte Powder Foundation in the below video.
However, Fenty Beauty was her first solo project. Eventually, she made a deal with the Kendo division at LVMH.
LVMH is Louis Vuitton Moët Hennesy and the parent company of fashion and beauty lines like Dior, Givenchy, and Marc Jacobs.
The Kendo Division of cosmetic products is what is known as a white-label manufacturer. That means that they will manufacture products that will then be labeled for whatever company they are being branded as.
The deal made in 2016 was worth an estimated $10 million and she was able to do exactly what she wanted to. She created a very diversified brand.
Rihanna Launches Fenty Beauty & Sets a New Standard
After working hard with Kendo to create her beauty brand, Rihanna launched it on September 8, 2017, at the same time as New York Fashion Week. She didn't hold back with the launch either.
The brand was launched in 1,600 different stores across 17 countries. The makeup brand boasted 40 different shades of foundation and finally bridged that gap in the market.
She didn't stop there either. Today, Fenty Beauty boasts over 50 different shades of foundation.
With her diverse offering of foundation and products for people of color, Rihanna also set a new standard for other beauty brands. When a new company or new products from an existing company were launched, they were compared to Fenty Beauty.
A case in point would be when Kim Kardashian launched a new concealer line with her company KKW Beauty in 2018. KKW's sixteen different colors of concealer was a tiny amount compared to Fenty Beauty.
When KKW posted photos of models with swatches of concealer on their arms to Instagram, many users were quick to point out a huge flaw. They noticed that none of the concealer colors matched the skin tone of the model.
Rihanna has really helped to change the world not only through her music but through Fenty Beauty too.