Rihanna has managed to become one of those rare figures in the industry who continue to get richer despite not having released new music in a long time, but it's not difficult to see why. While there is no arguing that her ventures into fashion and beauty are massively successful, has the "Diamonds" singer reached billionaire status at this point?
According to authorities on the subject matter Celebrity Net Worth and Wealthy Gorilla, Rihanna's net worth in 2022 was estimated at $1.7 billion. She reached billionaire status in 2021, per Forbes' report.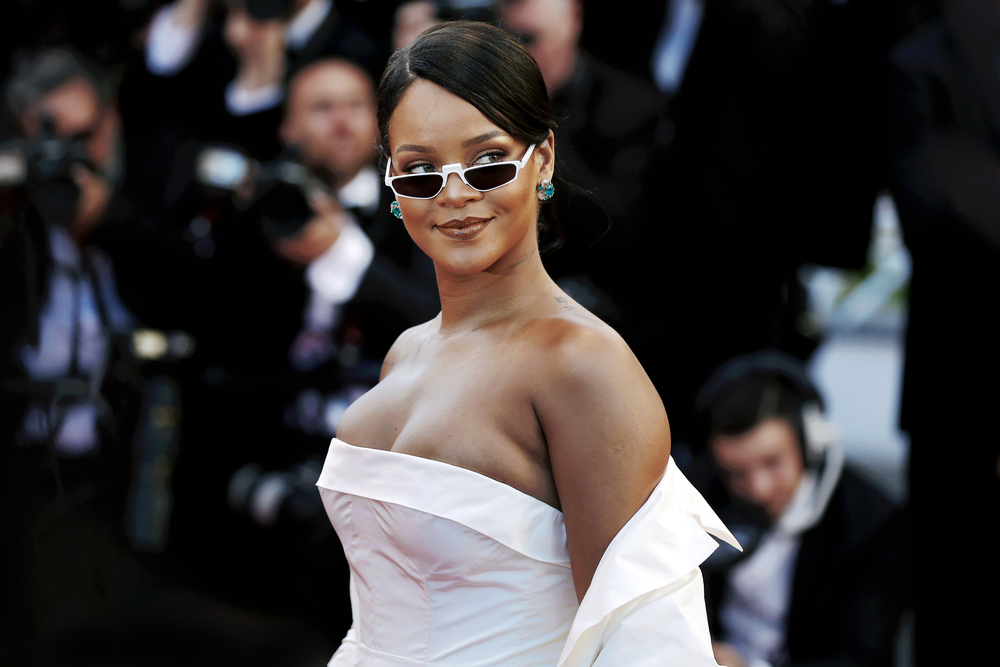 More on Rihanna's wealth journey below.
How did Rihanna become a billionaire?
It may seem like her ascent to the top happened overnight, but of course it didn't. In 2020 Rihanna was not a billionaire just yet – we reported her net worth at the time to be at $600 million. But thanks to the hard work on her and her team's part, the Barbadian singer reached billionaire status from the success of two brands she founded and co-owns, Fenty Beauty and Savage x Fenty.
Fenty Beauty
Fenty Beauty, as the name suggests, is a beauty and makeup line which Rihanna co-owns along with LVMH (Moët Hennessy Louis Vuitton), with both parties having a 50% share in the brand. And since its estimated value as of 2022 is $2.8 billion, Rihanna's already a billionaire ($1.4 billion) just by her share in that brand alone. Check out our deep dive on the origins of Fenty Beauty and its meteoric rise as a celebrity-owned beauty line.
Savage x Fenty
With the success of her beauty brand, Rihanna did not wait too long before expanding into the lingerie game. In 2018 she released Savage x Fenty, a lingerie and loungewear brand she co-owns with TechStyle Fashion Group. Riri owns 30% of the brand per Celebrity Net Worth, and since the company is estimated to be worth $1 billion, the singer's share would have to be $300 million at least.
What happened to Rihanna's Fenty fashion line?
Rihanna's rise to the top did not come without failures and foiled projects. Fenty Fashion House, launched in 2019, was Rihanna's venture into luxury fashion, in partnership with LVMH. The brand was an addition to the singer's already-succesful skincare and lingerie lines, offering Rihanna's unique aesthetic to the world of luxury apparel. 
There was a lot of hype and excitement over the launch of the fashion brand, not only from what Rihanna had to offer but from its cultural significance as well. Fenty as a fashion brand was the first to be created by a woman (and a woman of color, at that) in LVMH history. Unfortunately, it was a short-lived enterprise mostly due to the impact of the pandemic in 2020. LVMH announced the fashion brand's indefinite suspension in 2021.
Is Rihanna the richest singer in the world?
According to LedgerNote's ranking as of December 2022, yes, she is. Rihanna, with her $1.7 billion estimated net worth, took the #1 spot on their 10 richest singers list, with Jay-Z, Paul McCartney, Andrew Lloyd Webber, and Sean "Diddy" Combs trailing her in the top 5. Notice she's the only woman among the billionaires – savage, indeed. 
Three other female musicians made it to the top 10 namely, Madonna ($850 million), Celine Dion ($800 million), and Dolly Parton ($675 million).
The "Stay" singer also took the top spot on South China Morning Post's "12 richest pop divas of 2022," published in November 2022. She's the only billionaire in the list, with Madonna and her $850 million trailing her at #2.
Although she's not a solo vocalist like the rest of the ladies in the SCMP list, Victoria Beckham took the #6 spot with her $450 million fortune. Victoria Beckham was once part of Spice Girls, a British all-girl singing group that took the pop world by storm in the 90s. Her nickname while in the pop group was Posh Spice, by which she is still referred to now by fans and the media.