Andrew Yang is an American-born business mogul, lobbyist, attorney, and politician. Yang is the founder of Venture for America (VFA). It is a non-profit program he created in 2011 to recruit and train entrepreneurs to establish businesses in economically distressed cities. With his level of success, it's safe to ask about his financial status and if he's among the list of billionaires.
Andrew Yang is not a billionaire.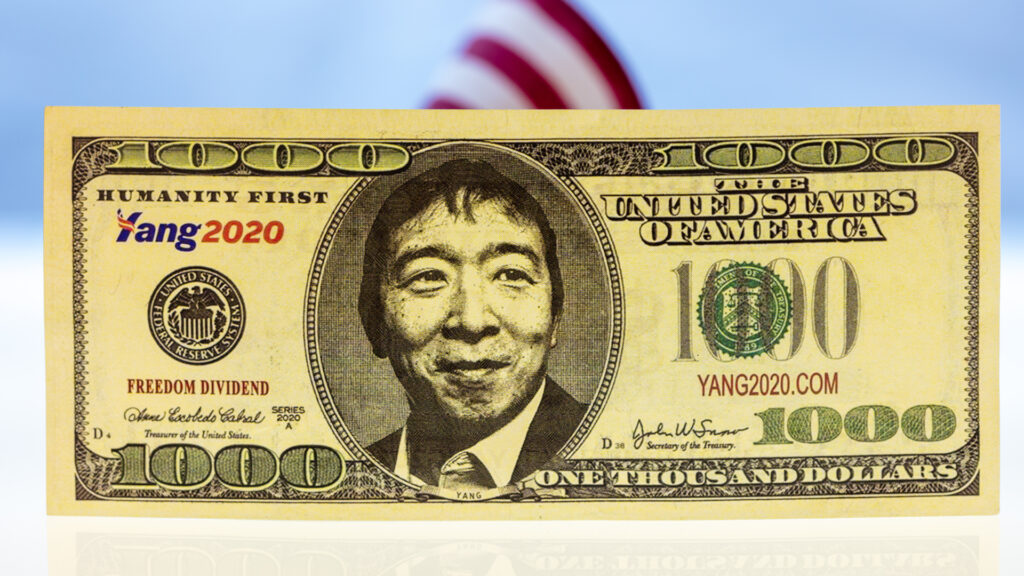 Yang rose to prominence after deciding to compete as a candidate in the 2020 Democratic Party Presidential Primaries and during the New York City Democratic Mayoral Primary in 2021.
Here's more information on Andrew Yang's wealth source and family background.
What does Andrew Yang do for a living?
Andrew Yang, a businessman and popular politician is now an entrepreneur who runs a non-profit organization called Humanity Forward Foundation. He established the organization intending to implement his campaign ideas during his Presidential Primary run.
Andrew Yang is also working on a new project called "Lobby3 DAO," which he co-founded with some campaign staffers.
Yang announced the project's launch on the 17th of February, 2022, and described the project as a Web3 community. He aimed to equip the citizens of Washington D.C. with a stronger voice while enhancing people's interests and lives.  
What is Andrew Yang's net worth?
Andrew Yang's net worth has been the subject of many discussions because the precise figure is unknown. However, multiple media publications have estimated Yang's net worth.
Some claim he values between $834,000 and $2.4 million, while others claim he is worth $1 million to $3 million and $4 million.
With all of these figures, it's clear that Andrew Yang has yet to become a billionaire and still has a long way to go.
Who are Andrew Yang's parents?
Andrew Yang's parents are Kei Hsiung Yang and Nancy Yang. They are Taiwanese immigrants who met at the University of California, Berkeley, during their graduate studies. They married and had two sons, Lawrence Yang (born in 1972) and Andrew Yang (born in 1975). They both moved from California to upstate New York to raise their boys.
Andrew Yang's father, Kei Hsiung Yang, was born on the 10th of December, 1940. Kei Hsiung didn't grow up rich as he was raised on a peanut farm and lived in a home without a floor with his parents.
Andrew's father then went on to study hard and earned a Ph.D. in physics at UC Berkeley. After attaining this height, Andrew's father got to work as a researcher with General Electric And International Business Machines Corporation (IBM), where he garnered 69 patents throughout his career.
Nancy Yang also didn't grow up being rich. Yang's mother, who earned a master's degree in statistics, worked as a systems administrator at a university before transitioning to become an artist.
Andrew's parents have been supportive of him, particularly throughout his Presidential Primary campaign.
Where did Andrew Yang grow up?
Andrew Yang was born on the 13th of January, 1975, in Schenectady, New York, United States. He grew up in Somers in Westchester County, New York State. While growing up as a kid, Andrew Yang first attended a public school, where he testified to being a victim of racial abuse and bullying from his classmates.
Due to these, Yang had to switch to a private boarding school in New Hampshire, Phillips Exter Academy. Upon graduating from Exter Academy in 1992, Yang enrolled at Brown University, majoring in political science and economics.
Andrew Yang also attended the University of Columbia Law School in 1999, where he bagged a Doctor of Law Degree.
Is Andrew Yang married?
Andrew Yang got married to Evelyn Yang (nee Lu) in 2011. They have two sons, with the eldest being autistic.
Evelyn Yang, Andrew's wife, was born on the 31st of October, 1981. She holds American nationality but is of Asian descent.
Evelyn is a former beauty marketing professional who became a housewife to spend time with her children. Since her husband has a busy schedule, she decided to leave her job and to fully use her time for their family.
Where does Andrew Yang live?
Andrew Yang lives in a rented apartment in Hell's Kitchen, Manhattan, with his wife and children. Yang purchased a house of his own in 2015, located in New Paltz, New York. During the early stages of the Covid pandemic, he only spent a few nights in the house with his family.
Conclusion
Andrew Yang may not be a billionaire but he is steadily climbing up the ladder of success.