Andrew Yang is an Asian-American attorney and entrepreneur famously known for running as a presidential candidate for the Democratic Party in the United States of America in the 2020 elections. His parents emigrated from Taiwan in the 1960s, and he was born in Schenectady, New York.
Yang is not a socialist, as his presidential campaign focused on human-centered capitalism geared toward maximizing human well-being and fulfillment. He is not left, nor right, but forward—as he often states in his interviews.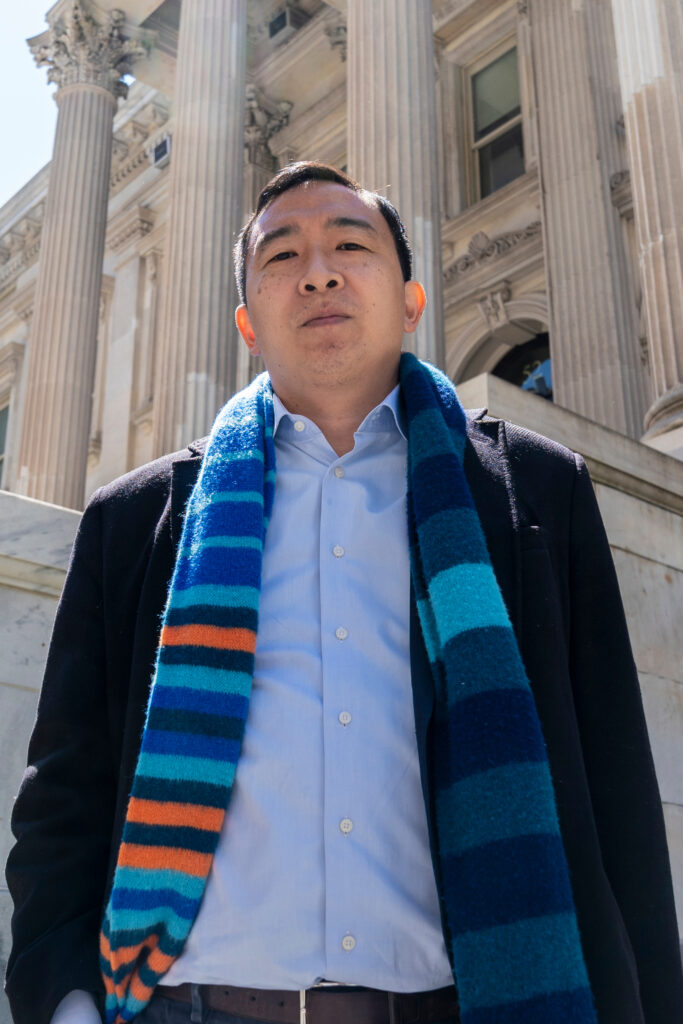 Meet the Parents
During his Democratic debates in 2019, the former presidential hopeful mentioned that his father grew up on a peanut farm and lived in a house without a floor before moving to the United States. His father, Kei Hsiung Yang, would later achieve a Ph. D in physics and work in prestigious companies like IBM and GE, generating 69 patents during his career as a researcher.
His mother, Nancy Yang, graduated with a Master's degree in statistics and worked as a system administrator before becoming an accomplished artist. She uses pastels as her medium and is a member of the Pastel Society of America.
His parents met at the University of California Berkeley while taking graduate studies. After marrying, the couple decided to raise Andrew and his brother in New York.
During interviews, Andrew would state that his parents' lives influenced his ideas on immigration and that they were examples of how successful, hardworking immigrants are assets to the country.
He has one older brother, Lawrence Yang, who is a professor of psychology at New York University. 
Married Life and Children
A former tech executive, Andrew is married to Evelyn Yang, who he met at Columbia University while working for Manhattan GMAT. After being a former marketing executive in L'Oréal, his wife decided to be a full-time mom taking care of their two sons. She is from Queens, New York.
When Yang first told Evelyn that he was going to run for president, she thought he wasn't serious because he was a businessman when she met him. But she saw how committed he was after he quit his job, so she stood by his side, supporting him in his aspirations in politics.
Their eldest son, Christopher, is autistic. However, in an interview with CNN, the couple explained that their son made their family life better.
"It would never occur to me not to talk about our son. And just to that, we love him dearly. We want to share his story with the world", Yang said.
Evelyn, on the other hand, was quite hesitant at first due to the stigma on special needs kids, especially those with autism. Connecting with other families in a similar situation inspired them to continue sharing their family's stories related to autism spectrum disorder.
Stand on Politics
In 2020, the personable Yang ran for the presidential elections with no political experience but was able to outlast two governors, three senators, and five members of congress. He was the Democratic Party's dark horse, but no other candidate had more plans than the self-proclaimed "Asian Math guy".
According to the New York Times, some of Yang's proposals to revitalize the country include: a universal basic income where $1,000 checks (generated by taxing tech giants like Amazon and Google) would be given to adults as a monthly payment or "freedom dividend"; affordable colleges; rebuilding infrastructure; free marriage counseling; more funding for autism; and an extension of Daylight Saving Time all year long.
In 2021, during his mayoral campaign, he had the vision to create 100,000 jobs through his non-profit organization—Venture for America, aiming to help struggling cities by training potential college graduates to work for startups and then later have businesses of their own.
Sadly, VFA was not successful, as it only generated 150 jobs. This led to the program being discontinued.
The Yang Gang
The former CEO gained popularity after appearing on the Joe Rogen Experience podcast. Shortly after, the viral hashtag #yanggang was created, which would be composed of his devoted followers. The New York Times wrote that his supporters posted memes, created songs, and even made music videos to help boost his online presence.
Not Left, Not Right, But Forward
Andrew Yang was an ordinary citizen who dared to run for president because he saw that the economy was not working for everyday, hardworking Americans. As a mayoral candidate, he wanted to help New Yorkers live better lives with faster internet, allowing kids to learn better. He also wanted to hire more teachers and reduce class sizes, as well as push for universal basic income so that people would still have money in their pockets.
Despite not having secured both positions, he was able to gain numerous supporters online and remains a prominent voice in the Asian-American community.