This past Senator of Illinois and Civil Rights attorney was the 44th President of the United States and the United States' first African-American President. As a former academic and lawyer, Obama must be very educated–but was he a Rhodes Scholar?
Barack Obama was not a Rhodes Scholar. He started college at Occidental College in Los Angeles before transferring to Columbia University and graduating in 1983 with his BA degree. He then attended Harvard Law School, graduating in 1991 with a JD degree.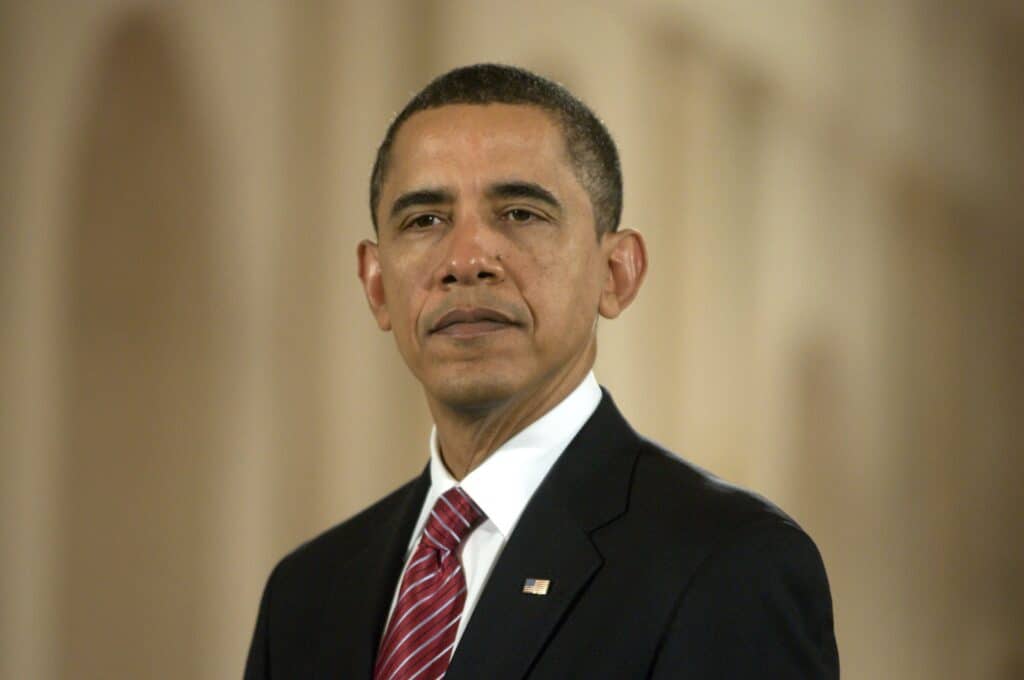 Read on below to find out more about Obama's education, the only president to have been a Rhodes Scholar to date, and other famous Rhodes Scholars.
Obama's Undergraduate and Graduate Education
While Obama was not a Rhodes Scholar, he attended very prestigious schools. He was born and raised in Honolulu, Hawaii, and is the only president born outside of the continental United States in the state of Hawaii.
After Obama graduated from the college-preparatory Punahou School in 1979, he moved to Los Angeles and started classes at Occidental College with a full scholarship. When he was a junior at the college, he decided to transfer to Columbia University in New York City.
He graduated from Columbia in 1983 with his Bachelor of Arts degree, having completed a major in political science with a focus on international relations and English literature. After graduating, he spent a short time working as a financial researcher and writer and a city organizer in Chicago, before deciding to go back to school.
Even though he had been offered a full scholarship to attend Northwestern University School of Law, he decided to go to Harvard Law School beginning in 1988. At the end of his second year at the school, he was elected president of the Harvard Law Review and was the first African-American president of the journal.
Obama graduated from Harvard Law School magna cum laude in 1991 with a Juris Doctor degree and moved back to Chicago, where he worked at the University of Chicago Law School teaching constitutional law for twelve years before beginning his political career.
Many people admire Obama's dedication to his education and his many academic accomplishments, honoring him for the example he sets in posts like this one or this one.
Watch the YouTube video below to learn more about Obama's early life and education.
Rhodes Scholars
The only president to have been a Rhodes Scholar was Bill Clinton, the 42nd President of the United States. Clinton had decided from a young age that he wanted to go into public service, as he explained in his autobiography, My Life.
Clinton went to the School of Foreign Service at Georgetown University, graduating with his Bachelor of Science in Foreign Service in 1968. He was elected president of his class in 1964 and 1965, and won a Rhodes Scholarship to University College, Oxford, when he graduated.
Clinton spent two years at Oxford but did not graduate from there. In 1994, after Clinton had been elected President of the United States, he did receive an honorary degree and fellowship from the University of Oxford.
After his time at Oxford, he went to Yale Law School and graduated with a Juris Doctor degree in 1973. He then worked as a law professor for a short time at the University of Arkansas before going into politics.
Clinton was the only President of the United States to have won a Rhodes Scholarship, though he didn't end up graduating from Oxford. Who are some other famous Rhodes Scholars?
Cory Booker, a United States Senator from New Jersey, and assumed office in 2013. He attended Oxford with a Rhodes Scholarship in the early 1990s and was also an attorney and author.
Rachel Maddow is another Rhodes Scholar, who is now a television host, political commentator, and author.
Other Rhodes Scholars include Susan Rice, Myron Rolle, Heather Wilson, and Bobby Jindal.