Elizabeth Olsen is an award-winning American actress who is best known for her role of Wanda Maximoff or the Scarlet Witch in the MCU films. She's fairly new on the acting scene, but with a surname like 'Olsen', fans can't help but wonder if Elizabeth Olsen is related to the Olsen twins.
Elizabeth Olsen is indeed related to the Olsen twins, she is the younger sister of Mary-Kate and Ashley Olsen. Though she is just three years younger than her famous older sisters, the actress is popular with an entirely different audience to the twins.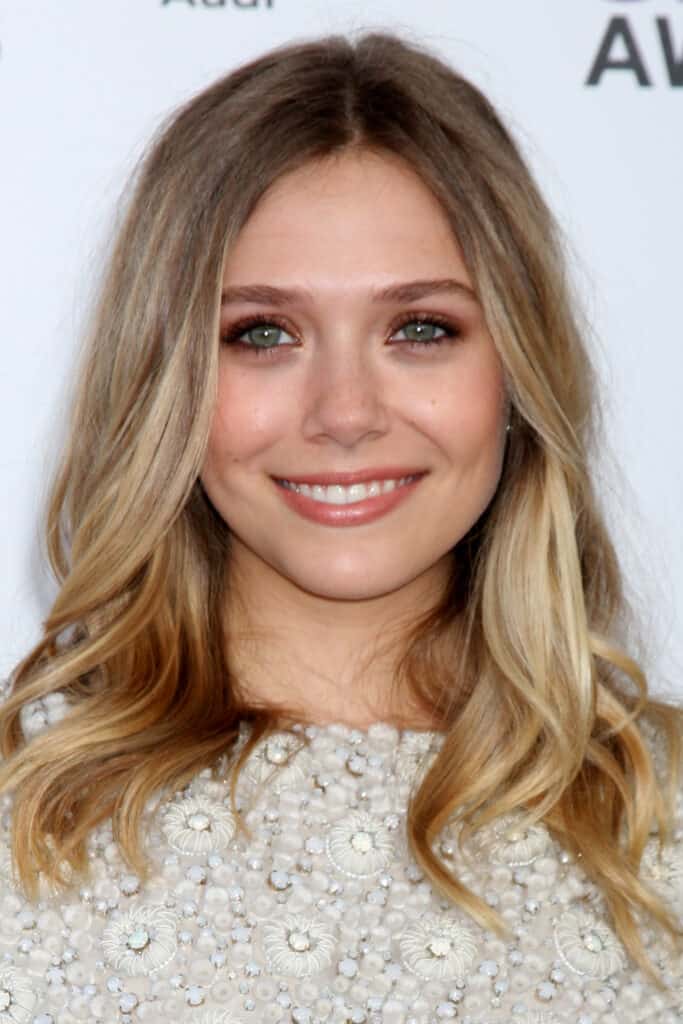 It's a fact: all members of the Olsen family value their privacy above all else. Let's find out more about Elizabeth Olsen and her famous big sisters, as well as what the relationship between the three sisters is like.
Who is Elizabeth Olsen?
Elizabeth Chase Olsen was born in Sherman Oaks, California, in 1989, and is the talented younger sister of fashionistas Mary-Kate and Ashley Olsen. Despite growing up in their large shadows, Elizabeth has created a name for herself in Hollywood and the world alike.
The star began toying with the idea of an acting career at the age of four but only made her film debut in 2011, with a leading role in the thriller movie 'Martha Marcy May Marlene'. Elizabeth was nominated for a Critics Choice Movie Award for this role.
While many people remember from the above and her other earlier roles, she has gained much more attention from her more recent films in the Marvel Cinematic Universe, where she plays the role of Wanda Maximoff, also known as The Scarlet Witch.
Elizabeth has forged a successful acting career for herself and has become a beloved Hollywood star in her own right. So much so in her own right that many people don't even know that she is related to the iconic Olsen twins.
Who are the Olsen Twins?
Mary-Kate and Ashley Olsen, who are also known as simply 'The Olsen Twins', are former child actresses and current fashion designers who are considered by many to be icons and pre-teen representations of a generation passed.
Born on 13 June 1986, Mary-Kate and Ashley began their acting career just nine months after their births. Together, the twins portrayed the character of Michelle Tanner in the classic ABC sitcom 'Full House'. This was the start of an incredibly successful career.
As they grew up, Mary-Kate and Ashley would go on to star in numerous films, establish their own production company called 'Dualstar', and appear as guest stars in several TV shows including 'All My Children' and '7th Heaven', and launch a fan club magazine called 'Our Funzine'.
When they were 18 years old they starred in their last film together, 'New York Minute', and began focusing on their individual careers. Both went on to appear as solo stars in a handful of films, and in 2012 they officially stepped back from acting.
Today, Mary-Kate and Ashley are once again working as a dynamic duo, but not in front of the camera. They're global fashion icons who have various fashion-related businesses including 'The Row', 'Elizabeth and James', 'Olsenboye', and 'StyleMint'.
Elizabeth Olsen's Relationship with The Olsen Twins
A big reason why Elizabeth did not pursue a career as a child actor was because of her sisters. She felt as though she would be "piggybacking" on the careers of the twins, even saying that at an early age she understood the concept of nepotism and wanted nothing to do with it.
The sisters were close growing up, but the dynamic of their relationship changed when Elizabeth got serious about acting. She would often turn to her sisters for advice, tips, and tricks related to acting, although she rarely listened.
Elizabeth told the Independent, "I don't listen to them. That's my problem! I'm like, 'Let me fail on my own! I want to figure it out!'"
Despite the threesome being very close at one point, it seems as though their relationship has become strained over the years. According to Radar Online, the twins still view Elizabeth as their baby sister and do not treat her like the respected actress she is.
A source revealed, "She's seeing the twins less and less as her frustrations grow, and it's a big change from a couple of years ago when she would spend a lot of her downtime with them."