Elizabeth Olsen is an American actress known for her role as Wanda Maximoff/Scarlett Witch in the much-celebrated movie, Avengers: Age of Ultron. In the movies she's appeared in within the Marvel Cinematic Universe, Olsen's hair color changes depending on the character's story development. Do you ever wonder what Olsen's natural hair color is?
Elizabeth Olsen has a natural subtle blond hair just like her two older siblings, Mary-Kate and Ashley Olsen (of '80s sitcom Full House fame).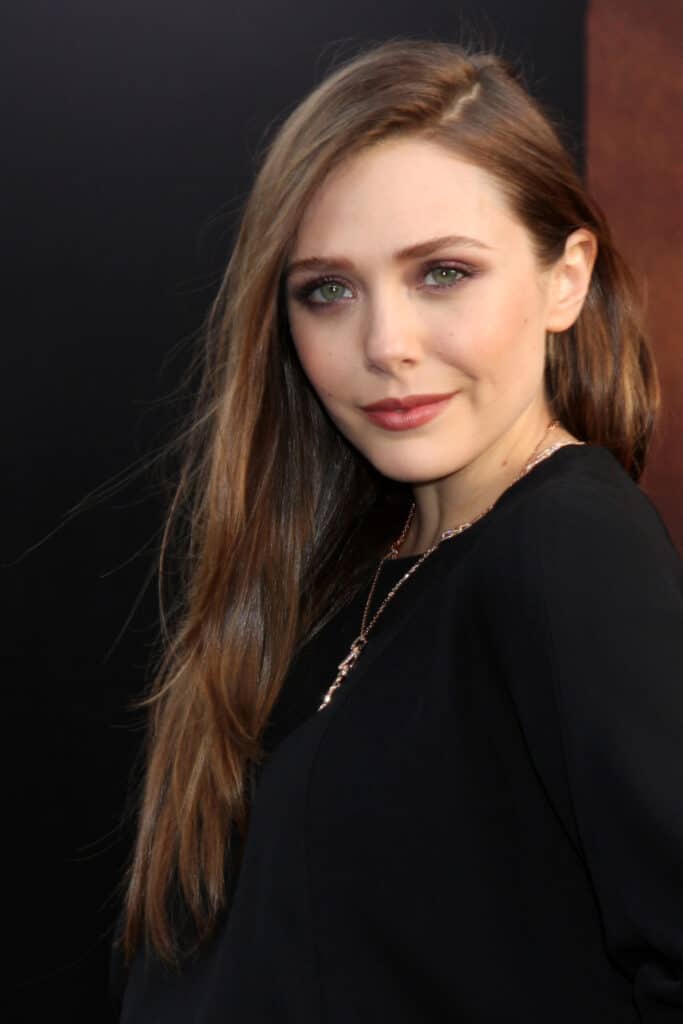 Family pictures would reveal that the sisters, together with their mom Jarnie, do share the same hair color and style. Elizabeth has openly talked about her hair care challenges (so relatable!) in many interviews. Let's look into her hair problems and solutions, and perhaps pick up a useful tip or two.
Her hair woes
In one interview with The New York Times, Elizabeth states that she finds her hair "limp, really thick, but really fine." She has scoured online for different products that would add volume to her locks. She even tried sleeping with wet air to have that voluminous body the next day, but to no avail.
Her hair solutions
To manage her mane, the Avengers star uses a lot of volumizing products. For wash days, she uses Virtue shampoo and conditioner; but for days in between, she uses dry shampoos like Klorane.
For those who haven't tried this cult favorite, Klorane is a natural, non-toxic dry shampoo made by Klorane Laboratories, the #1 leading haircare brand sold in European pharmacies. The brand's vision is to perfect the union of science and plant heritage to create effective and innovative products that respect both nature and people.
With their Dry Shampoo, you won't need to shampoo every day and strip your hair of its natural oils that can make it feel dry and brittle. Klorane has a wide range of botanically-based products to help address the concerns of different hair types.
Most notable plant-based ingredients that Klorane incorporates in their products are Nettle for oil-control, Oat Milk for nature balance of the scalp, Aquatic Mint to refresh sweaty hair and Flax for volume.
Styling is a very big part of Olsen's hair regimen. On the fourth day of using dry shampoo, she uses Oribe Dry Texturizing Spray. The Zeolite Crystallines of this product absorbs oil at the roots and produce full-on glamorous hair with incredible volume and texture.
She also uses Oribe Hair Masque to bring back the health and shine of her oft-styled hair. Oribe products have been dubbed as the "products of the hair-obsessed." It has been backstage tested as well as in salons. Celebrities who swear by it are Jennifer Lopez, Penélope Cruz, Lady Gaga, Naomi Campbell, Miley Cyrus, Kate Moss, Scarlett Johansson, and Cher.
They say the woman's hair is her crowning glory. So consider yourself lucky if you're born with naturally bouncy and healthy hair. But for celebs like Elizabeth Olsen, maintaining their hair is imperative to stay relevant and aspirational in the business.
With hair trends changing by the season, it's easy to be a victim of hair trend disasters. Luckily for Olsen, though she has made her rounds with different hair colors, she has proven that she can pull off any hair color.
Her hair metamorphosis
In the Marvel Universe as Wanda/Scarlet Witch, Olsen undergoes this hair metamorphosis as a visual representation of her character development. She starts off with brown hair in Age of Ultron and lightens to almost auburn in Captain America: Civil War.
During Avengers: Infinity War, her hair turns to bold red that may suggest her affinity with Vision and as a visual expression of her role's state of mind in the series WandaVision. Her hairstyle and color help weave the story and is considered as MCU's way to inject real-world modes of expression into the storyline.
Trend Alert
In the Marvel movie, Doctor Strange in the Multiverse of Madness, Olsen sports this on-trend ginger red hair color. Feisty and fierce are some of the attributes that this hair color evokes.
Celebrities like Miley Cyrus, Emma Stone and Kendall Jenner have been sporting this vibrant hue and people are noticing. According to celebrity hair colorist Jenna Perry, the hair color trend is steadily picking up interest as many A-list celebrities are starting to go red and making fashion and style headlines along the way.
This color screams confidence and pizazz! Celebrities who are natural redheads include Lindsay Lohan, Jessica Chastain, and Julianne Moore among others.