Elizabeth Olsen is an American actress and producer. Born in Sherman Oaks, California, Olsen is part of the Marvel Cinematic Universe as Wanda Maximoff/Scarlet Witch. Do you know where she lives?
Elizabeth Olsen, the younger sibling of the television and movie stars, Mary-Kate and Ashley Olsen, lives in Los Angeles. She lives with her rumored husband, Robbie Arnett of the indie-pop band Milo Greene.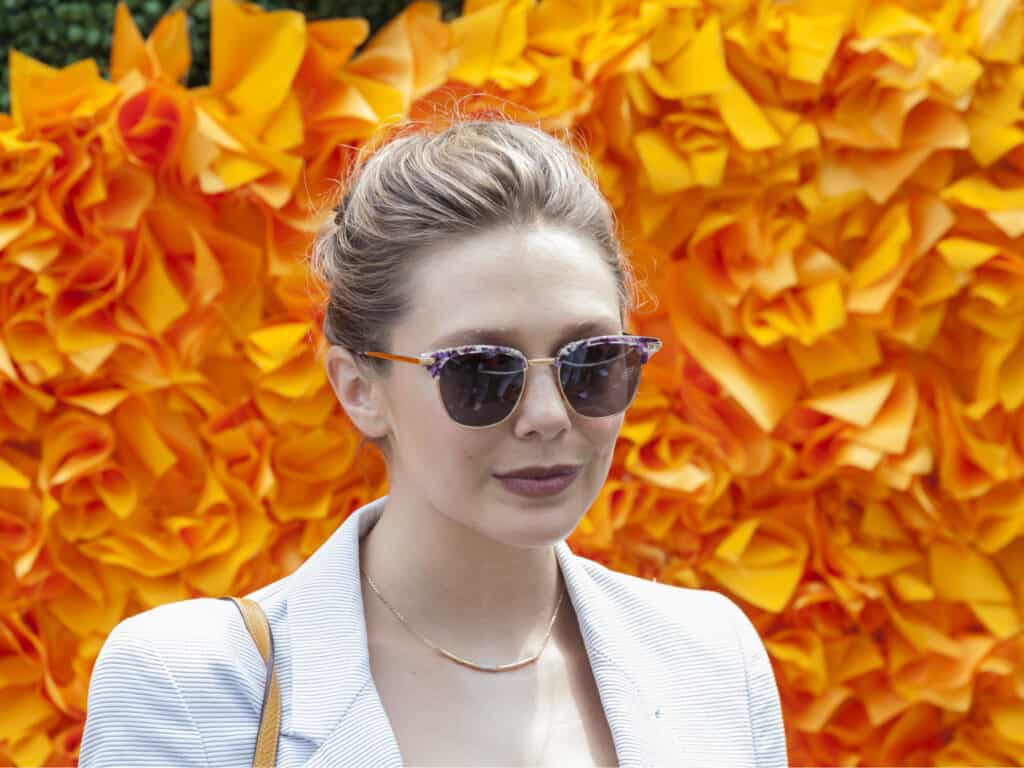 The Marvel star is a true-blue Los Angeles native. Let's trace back Lizzie's California roots.
Early Life
She went to school at the Campbell Hall School in Studio City, California from Kindergarten to High School. Her dad, Dave, is a real estate agent, and her mom, Jarnie is a personal manager. The family settled in Los Angeles especially since her older twin sisters had been cast as Michelle Tanner in the sitcom Full House.
Elizabeth also got the chance to try acting in her sisters' projects. When asked about her earlier acting experience, Olsen never thought of her appearances as work. For her, it was just a fun time playing on the set.
Looking into her resume, Olsen had 7 film/video projects before she even turned 8 years old.
Elizabeth Olsen admitted in one interview to living a charmed life because of her sisters' fame. It would come naturally that Elizabeth would eventually follow in her sisters' footsteps, but the decision to enter show business didn't come easy.
To Act or Not To Act
Acting was not her top priority growing up. She preferred to continue her after-school sports activities and enjoy her school life. Moreover, Olsen saw how the media treated her famous sisters.
The paparazzi hounded Mary-Kate as she was struggling with an eating disorder, which nearly made Elizabeth give up the dream. Elizabeth was lucky to have her dad give them guidance and encouragement. He was always standing by the kids and was there to motivate them into beating their last best score and not minding the others who beat them.
Film Debut
Her love for acting can be described as a slow burn. Unlike her twin sisters, Elizabeth had time to contemplate and really study the craft before diving in.
She went to one of the most prestigious schools–New York University Tisch School of the Arts and the Moscow Art Theatre for one semester. 
Even during college as she started auditioning for roles, Elizabeth wasn't that eager to take on the spotlight just yet. She started off with indie films and was given recognition for her film debut, Martha Marcy May Marlene back in 2011.
She played Martha, a troubled young woman who was haunted by painful memories from her cult past as she struggles to move forward in her life. Critics gave her a nod and nominations came her way for her amazing performance.
Indie No More
After her breakout role, Olsen continued to live a modest life in New York in her tiny apartment. She said that it was the only thing she could afford at the time. She enjoyed riding the subway and not getting recognized.
In the following years, she still opted for movies that weren't seen by a wider audience. Her projects were Red Lights, Liberal Arts, Oldboy, and Kill Your Darlings.
In 2013, she played Juliet in an off-Broadway production of the play Romeo and Juliet. In the following year, she managed to star in 3 movies namely, In Secret, Very Good Girls with Dakota Fanning, and finally, Godzilla, which grossed $529 million.
As her star continued to rise, Elizabeth got the role of Wanda Maximoff to join the ensemble in the Marvel Cinematic Universe. From her cameo in Avengers: Age of Ultron, Olsen's career dramatically took off. She was offered a 3-picture contract that ended with Avengers: Endgame in 2019, which is the second-highest-grossing film of all time.
Wildest Screen Opportunity
But Marvel Studios wasn't done with Wanda just yet. Elizabeth was called in to meet Kevin Keige, the head of Marvel Studios and he pitched the idea of WandaVision to her. She had some reservations, but went on and took the opportunity.
Luckily for everyone, WandaVision was well-received by audiences and even received 23 nominations and 3 wins in the 2021 Emmy Awards.
After the success of WandaVision and Doctor Strange in the Multiverse of Madness, what could be next for Wanda? MCU fans eagerly wait for updates on that. But with Elizabeth Olsen's range and passion for acting, we can look forward to seeing her in other interesting projects onscreen.