When you think of Emma Stone, do you think of the evil mastermind in Cruella or the amazing singer/dancer in La La Land? Anyway, the answer doesn't entirely matter because the actress is doing well in Hollywood…and also in her love life.
Emma Stone got married in 2020 to Dave McCary, a TV producer.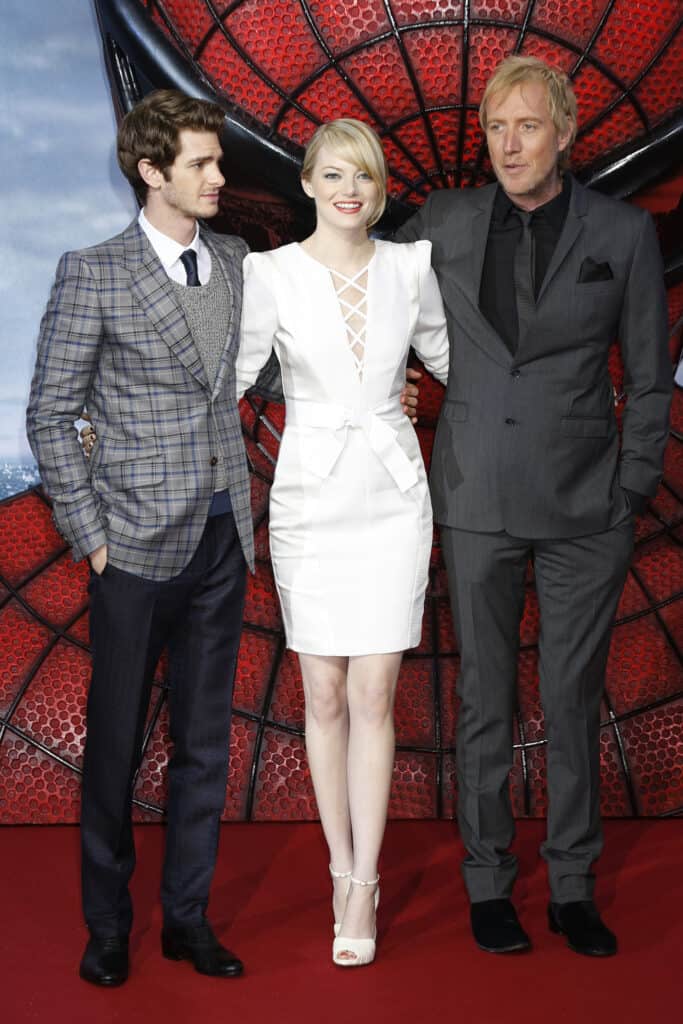 Here's a rundown of all we know about the actress's marriage and a little bit about her past relationships.
Does Emma Stone have children?
Emma Stone lives a relatively quiet life in spite of her high-profile career. The actress never really spoke out about what was happening in her private life.
She was also able to keep her relationship with her husband private for close to two years. When news of the couple eventually came out, it was on their terms and not because a paparazzi reporter caught them unaware.
Stone maintained the same energy when she got pregnant with her first child. None of her fans knew about the pregnancy until one of her friends recorded her bracing her baby bump on a hike.
The clip was released three months before she gave birth. Emma Stone also didn't announce her new daughter's name until two months after delivery. The actress named the child after her great grandmother – Louise Jean.
Who are Emma Stone's exes?
Almost everybody has to meet a couple of people or more and try out different relationships before meeting the person that makes them comfortable enough to consider marriage.
Emma Stone was not an exception as she also had her fair share of exes and past relationships before getting married. Here's a compilation of her exes in no particular order.
Teddy Geiger
Teddy Geiger is a singer and actress. Before she started her transition to womanhood, Emma Stone and Teddy dated in 2008. Prior to that time, nobody talked about Emma Stone being in a relationship. Anyway, the couple met on a movie set and broke up after a while together.
Kieran Culkin
Kieran Culkin is an actor and Macaulay Culkin's younger brother. The couple started in 2010 after starring as a couple in Paper Man. However, they broke up after almost two years together and the actress was back to the dating game.
Andrew Garfield
Most of us probably know Andrew Garfield from the movie The Amazing Spider-Man. The two met on the set of the movie franchise and kicked off their relationship in 2011.
When the movie had a sequel in 2014, they were still together and giving people romance goals. The couple appeared on red carpet and award shows together but had a low-profile relationship.
In 2015, they broke up but still remained friends. Andrew Garfield seemed to have a lot of respect for the actress and was one of her biggest fans.
Who is Emma Stone's husband?
Emma Stone started dating Dave McCary around 2017 and got married two years after. He's a writer, producer, and director for Saturday Night Live. Dave started working on the show in 2013 and that was where the couple met.
How did Emma Stone and Dave McCary meet?
Individuals have reservations about workplace romance for reasons best known to them. Our best guess is that it may lead to distractions.
While they may be true to an extent, it still doesn't change the fact that people have had successful workplace romances which metamorphosed into marriages.
Emma Stone and Dave McCary met on the set of Saturday Night Live where Emma was hosting and Dave was directing. Dave and Emma started dating around 2016 and got engaged in 2019.
News of their engagement got public through Dave's Instagram page when he posted a surprise ring.
What can we learn from Emma Stone and Dave McCary's private relationship?
Emma Stone kept a low-profile relationship with her producer husband, Dave McCary since Day 1. Although keeping your relationship out of public eyes is not a guarantee of a successful union, it does have its perks.
Fans and the mainstream media tend to bombard celebrities with questions and updates, which can add unnecessary stress to a couple. Keeping the relationship away from the public seems to have saved Emma and Dave the headache of having to answer to strangers.
Additionally, Emma Stone and Dave met at work (he also reportedly proposed to her at the same studio where they shot the Saturday Night Live show where they met). Now, this is a workplace romance gone right.
Emma Stone and Dave McCary are ultimate couple goals even if they don't share details of their union. We'd love to stay updated for inspo, but we respect their privacy more.