Eva Mendes is a film and TV actress who rose to fame for her roles in films like Hitch, opposite Will Smith, and Training Day, with Ethan Hawke and Denzel Washington. People have been intrigued by her beauty, citing her as one of the most beautiful women with Latina features. But many are asking, what is Eva Mendes' true nationality? Is she an American or a Mexican?
Eva Mendes is an American, born in Miami, Florida, on March 5, 1974, to Cuban-descent parents, Eva Pérez Suárez and Juan Carlos Méndez. The young Eva and her mom relocated to Silver Lake, Los Angeles, after her parents divorced.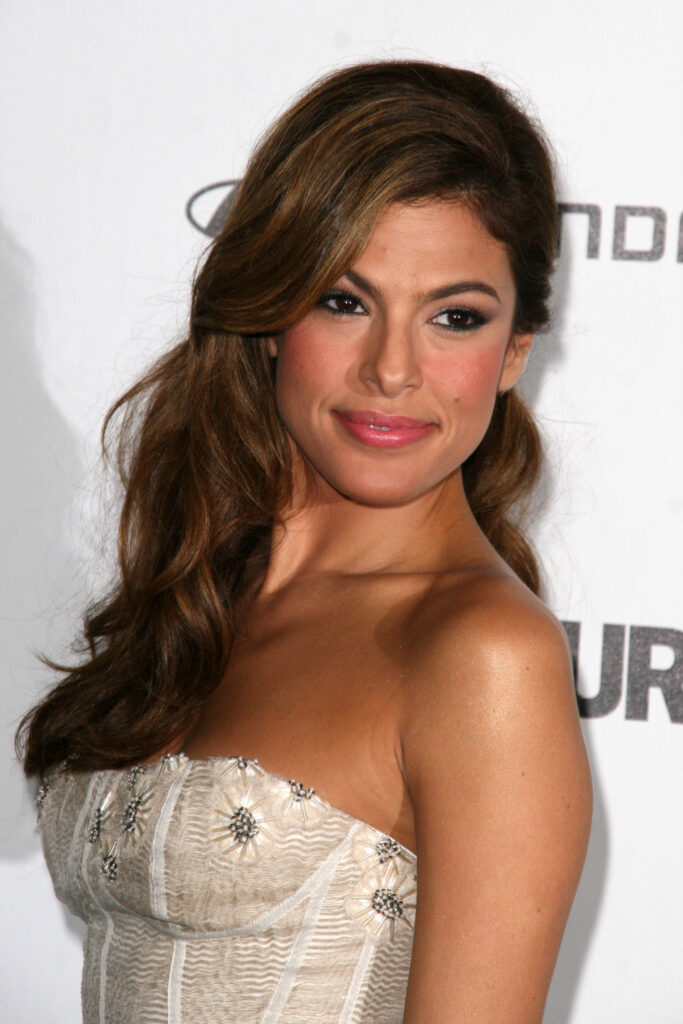 She studied at Hoover High School in Glendale and later pursued a degree in Marketing at California State University, Northridge (C SUN). Then, she dropped out of college to pursue a career in acting and studied under acting coach Ivana Chubbuck. Let's learn more about Eva Mendes' life before and during her fame.
Humble Beginnings
During the 70s, life was hard for the Méndez family. Eva de la Caridad Méndez (Eva Mendes' real name) remembers being poor; at one point, she wanted to be a nun to escape their living situation.
But life had other plans for this Latin beauty. In 1997, a casting agent spotted Eva in a friend's portfolio. Not long after, she found herself dropping out of school and starting a career in acting. She used a different surname from this point, changing the Latin-sounding Méndez to simply Mendes.
Showbiz Career
Vivacious and oozing with sex appeal, Eva starred in a number of music videos for hitmakers like Aerosmith for the song "Hole In My Soul," Will Smith's "Miami," and "Act a Fool" by Ludacris.
Soon, the world took notice of her beauty. In 2002, big brands like cosmetics company Revlon made Eva Mendes their official face and spokesperson.
Early Acting
Eva's acting debut came in 1998 on the set of Children of the Corn V: Fields of Terror. She then got minor parts in films such as A Night at the Roxbury with Will Ferrell, My Brother the Pig, and the slasher film, Urban Legends: Final Cut.
The 2000s were pivotal for the actress as she landed more prominent roles in high-grossing films. During this period, she decided to take things more seriously by choosing projects that would establish her as a good and credible actress.
Huge Break
Eva Mendes got her huge break when she was cast for a role in the 2001 crime thriller film Training Day, opposite award-winning actor Denzel Washington. In the movie, she played the role of a corrupt cop's mistress. The opening scene, where she appeared nude, caught the eye of many fans nationwide and opened doors for more opportunities.
The film indeed provided a turning point in her career, boosting her global popularity and making her the famous Hollywood actress we know today. Eva admits she is treading a fine line between being a respectable actress and a sex symbol but assures the viewers that going nude in films is a calculated move and that she would be willing to do it when appropriate.
Action and Comedic Roles
Aside from doing sultry roles, Eva Mendes has been known to pack a punch in several action films such as 2 Fast 2 Furious with Paul Walker and Once Upon a Time in Mexico opposite Johnny Depp. She's also a favorite leading lady of much-loved action heroes on the big screen like Nicolas Cage, since they have teamed up twice for Ghost Rider and Bad Lieutenant: Port of Call New Orleans. Eva Mendes and Denzel Washington also teamed up for the second time in Out of Time in 2003.
Mixing comedy and action, Eva once again teamed up with Will Ferrel and an all-star cast for the movie The Other Guys. Her comedic timing is also worth noting in the film Stuck on You with Greg Kinnear and Matt Damon, where she plays the role of an aspiring actress. In 2005, she acted opposite Will Smith, in the hit comedy flick Hitch, which grossed $368 million in its global theatrical release. USA Today described it as "her best screen role to date."
Modeling Stints and Business Ventures
Following her success in films, Eva once again proved to be a bombshell when she posed for a provocative Calvin Klein ad in 2009. Eva appeared in a black lacy bra and panty set with thigh-high stockings and garter. According to Calvin Klein's President and Chief Operating Officer Tom Murry, "Eva's look and personality truly embody the essence of the brand."
If that's not hot enough for you, she also did a commercial for Calvin Klein's perfume, Secret Obsession. However, due to the ad's racy content, it was banned in the US but continued its release in Europe. In another campaign, Eva teamed up with model-turned-actor Jamie Dornan for two traffic-stopping billboard ads for Calvin Klein Jeans in 2008 and 2010.
Still capitalizing on her sultry image, Eva has modeled for other brands such as Magnum, Cocio, Reebok US, and Pantene.
She also launched her own line of home linen and dinnerware sold at Macy's and fashion line in partnership with New York & Co. in 2013.
Personal Life
Eva hasn't appeared in any film or TV production since her last movie, Lost River, aired in 2014. The reason? She's focusing on the biggest role she's ever played: being a mommy to her two children, Esmeralda, born in 2014, and Amada Lee, born in 2016. Her long-time partner, Golden Globe awardee Ryan Gosling, acknowledged her effort in caring for the family while he filmed the Oscar-winning film La La Land.