The world first took notice of this beautiful Latin American actress in the movie Training Day opposite the well-respected and charismatic actor, Denzel Washington. But since 2014, Eva has been MIA on the big screen. So everyone is wondering, what is Eva Mendes doing now?
She may have put acting in movies in the back burner, but Eva Mendes is one busy woman. Along with raising her kids, Mendes co-owns Skura Style, a company that creates cleaning tools for the home.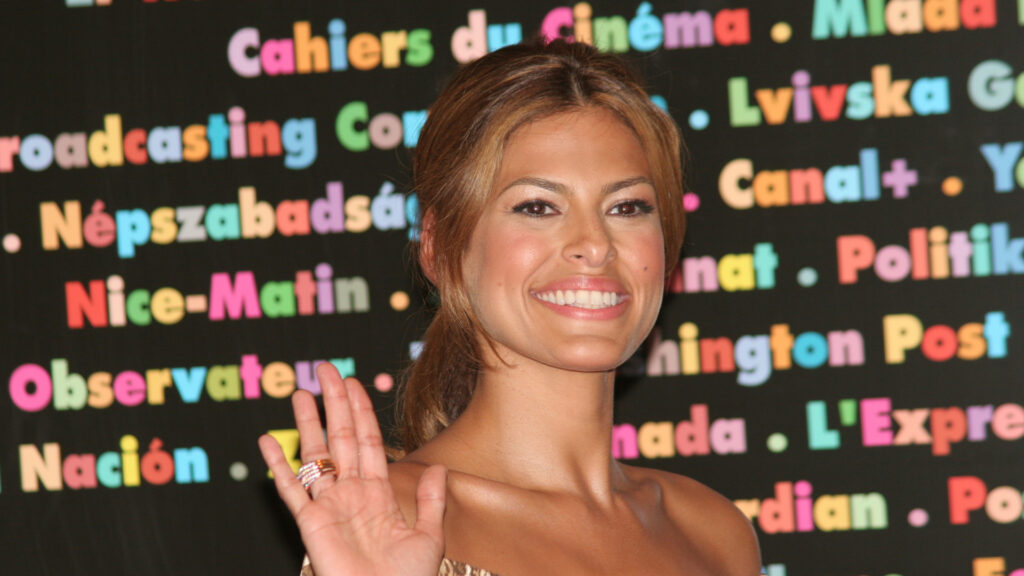 It seems that Cuban beauty Eva Mendes really took her mother and homemaker roles to heart. Read on to know more about she has been up to.
How many children does Eva Mendes have?
Actress Eva Mendes has two children – daughters – with partner Ryan Gosling. Their first daughter, Esmeralda Amada, was born in 2014 while their second, Amada Lee, was born in 2016.
You would notice that the two girls share a name, Amada, which was intentional per the couple. It's an homage to Eva Mendes' Latino heritage, as Amada means beloved in Spanish.
Motherhood ain't a joke, just as what the Hitch star candidly shared in her interview with Kelly Clarkson. Mendes says that being a stay-at-home mom was even harder than acting. She tells Clarkson that she's now "a chauffeur, a cook, a personal assistant to an abusive boss".
Ever since she had children, Eva had a newfound appreciation for motherhood, especially for her own mom.
In the Today show Mother's Day Special, Eva spoke with Hoda Kotb about her relationship with her mom. She recalls how her mom single-handedly brought them up when her parents divorced while she was still young.
Even though the family struggled financially, she knew that she had her mom's love and support, especially during her formative years. For that, she's so grateful.
She also tearfully mentioned that her mom is not doing too well, healthwise. She did not elaborate on the details of her sickness but concluded the interview by saying "She's a survivor in every way, thank you," before they shared an embrace.
Are Ryan Gosling and Eva Mendes married?
Ryan Gosling and Eva Mendes have children together, but there are no reports of the couple being married. Neither have made any official announcements on the subject. All we know is that the couple is still together, happily (and quietly) raising their daughters.
In keeping true to protecting their family's privacy, they do not freely share info about where they currently live. They sold their home in Los Feliz (a Hollywood neighborhood) for $4.9 million in 2021 with plans of relocating to Canada, which is Ryan Gosling's home country.
Eva Mendes and Ryan Gosling met back 2011 on the set of The Place Beyond the Pines, a movie they both starred in. They played on-screen lovers and their chemistry was so off the charts that they decided to date IRL.
Eve Mendes' last movie role, Cat, was actually in a movie that Ryan Gosling wrote, directed, and produced. Lost River was released in 2014 and was Ryan Gosling's directorial debut.
Eva once gave people a glimpse of how she and Ryan are managing family life and work. When Ryan Gosling was in London filiming the live-action movie Barbie, Eva Mendes and their kids were right there with him.
The family made the most out of their time together in London sightseeing, walking in parks, visiting museums, and shopping.
She candidly told Hoda that a lot of tears were shed when they had to leave the city to go back to the US.
How old is Eva Mendes?
Born in Miami, Florida on March 5, 1974, Eva Mendes turned 48 in 2022. She was active in the movies in the late 90s to the mid 00s. Eva Mendes may have "retired" from acting, but it seems this is temporary. She is open to returning to the big screen if the right role comes her way.
You may remember her in big-budget action movies such as 2 Fast 2 Furious, Ghost Rider, and Once Upon a Time in Mexico. She also played Will Smith's charming love interest, Sara, in Hitch.
Now in her late 40s, Eva Mendes has embarked on a new journey as a businesswoman. She co-owns Skura Style, a company that's taking kitchen sponges and other cleaning tools to the next level. They call their product "smart sponges."
In Skura Style, Eva also functions as the company's brand ambassador, appearing in talk shows and posting on social media to bring the company's message to a wider audience.